The Lovers' Table Part 1, is a new template for moving image symposium. Lotte and Kazim invite an interdisciplinary group of thinkers to present an aspect of their practice, be it video, sound or visual sketch. In this instance, work will be shared by Giles Duley, Ayo Akingbade, Sean Frank, Bafic, Ondine Viñao and Kayus Banks of Young Fathers.Rashid and Andersen will additionally premiere new projects.
Along with 4:3, we are excited to be presenting Part 2 of The Lovers Table; The Lovers Party. Join us in celebration of love and resistance, featuring Prestige Pak, Pxssy Palace and Louise Chen.
Photographer, writer, story-teller, Yeovil Town supporter and CEO of Legacy of War Foundation. His illustrious career includes his 5 five-year photographic project Legacy of War exploring the long-term effects of conflict globally.
Artist and film director based in London. Her film 'Tower XYZ' (2016) received a Special Mention Award at International Short Film Festival Oberhausen and won the inaugural Sonja Savic Award at Alternative Film/Video Festival, Belgrade. Akingbade has since produced three new films: 'Street 66' (2018), 'A is for Artist' (2018) and 'Dear Babylon' (2019) which will complete the social housing trilogy entitled 'No News Today'. She is a recipient of the Sundance Ignite Fellowship (2018) and exhibited in New Contemporaries (2018). Ayo is a graduate of London College of Communication and is currently studying at Royal Academy Schools.
Sean Frank is a London raised, LA based filmmaker. His interests are rooted in real, relatable environments, situations and subcultures that combine cinematic compositions with inspirational stories. A graduate of Goldsmiths & Central St Martins, Frank's films have been nominated and screened internationally. Some of Frank's work to date include short film Further Away, Visual E.P 'Every Kind of Way' for Grammy award winning artist H.E.R, Nowness short; Crazy legs, documentary; Mas Fuerte, and most recently an episode of Lena Waithes TV show Boomerang.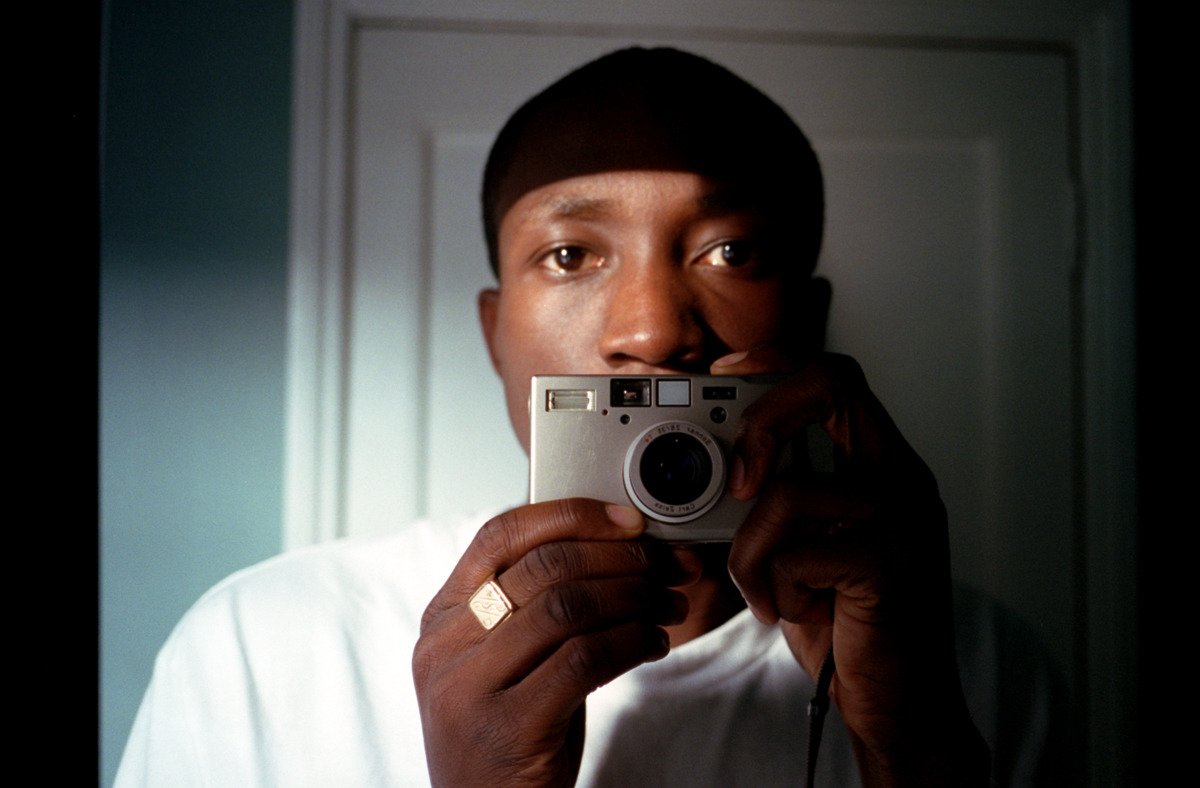 Filmmaker and photographer Bafic has thrown viewers for a loop since he began making images and shorts in 2009. His intensely personal works crawl under the skin of his subjects, whether it's a music video for Neneh Cherry's "Spit Three Times", a stripped-back video for Cherry's daughter, Mabel ("My Boy My Town"), or a shifting set of commuters for NikeLab and Transport For London.
Viñao's practice is centered on subverting traditional gendered roles and addressing the toxicity of pervasive narratives/myths which become societal norms. Her work exists at the intersection of film and video, using the polished aesthetics of a Hollywood film to engage a generation of viewers raised on the internet and mass media. The digital age and its discontents are frequently explored through Viñao's video projects as she negotiates the relationship between control and trauma. Additionally, Viñao employs "uncanny" elements in her practice, using tools such as SFX makeup, animation, or post-production manipulation. She is interested in how these techniques process trauma in addition to moving the viewer out of a "real" world and into a more phantasmagoric one, becoming sites for mediating the distortionary effects of pain and its effect on perception.
A member of award-winning Edinburgh hip-hop trio Young Fathers, Kayus Bankole distinguished career includes A Mercury Prize and three critically acclaimed albums as part of his music career with Young Father.
You can check out our interview with Lotte Andersen and Kazim Rashid here