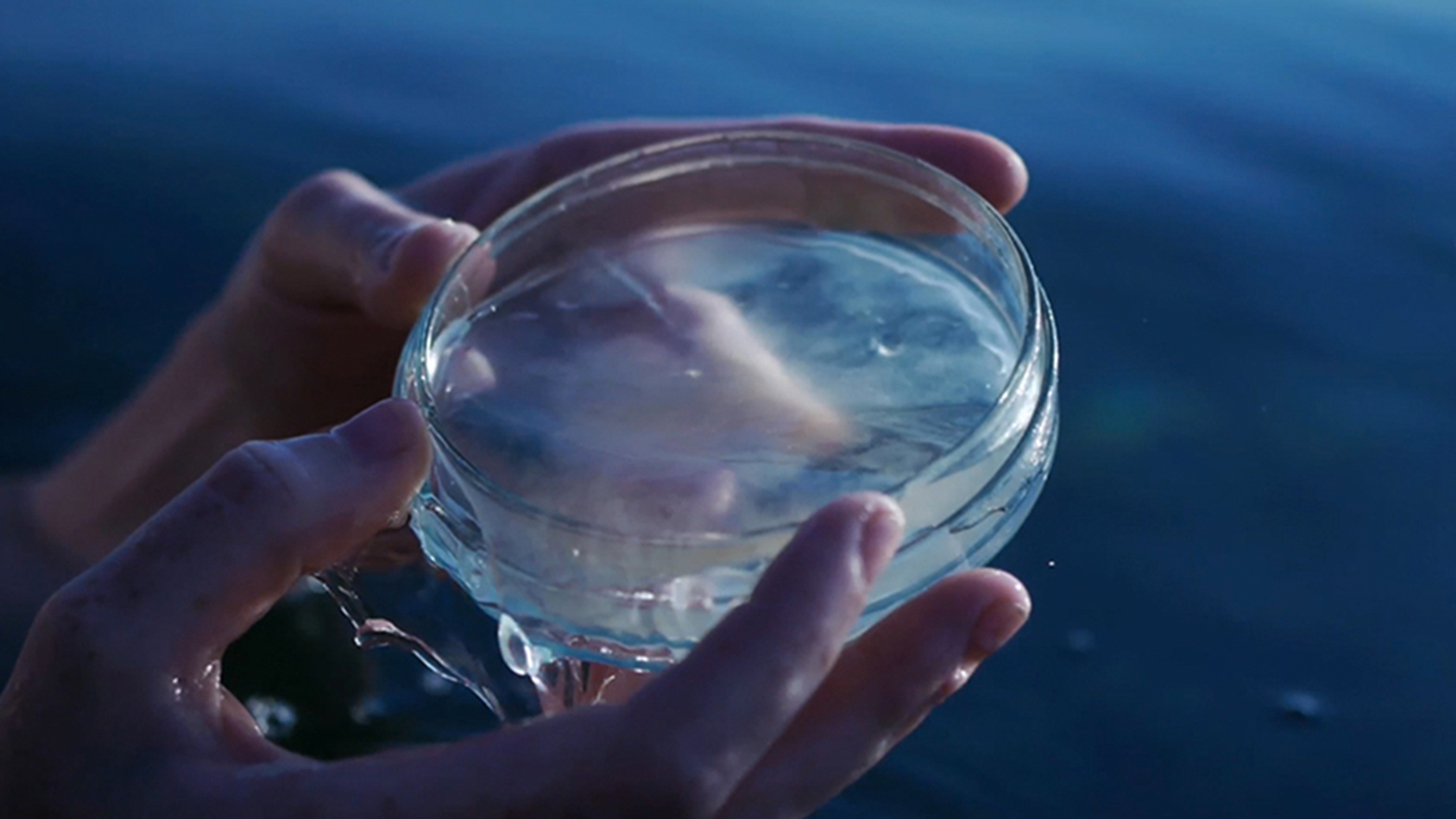 To be unveiled at the 28th edition of Sheffield Doc/Fest, a new multi-media installation with commissioned artist and lecturer Charlotte Jarvis – presented in partnership with Site Gallery, Sheffield. The commission, entitled In Posse, documents a quest to make the world's first 'female' semen.
Artist Charlotte Jarvis' practice lies at the intersection of art and science, often utilising living cells and DNA, and manifesting into large-scale multimedia installations and performances. Jarvis has been a resident artist at a number of institutions, including the European Bioinformatics Institute, the British Council in Argentina and the Hubrecht Institute, prior to being commissioned by Sheffield Doc/Fest and Site Gallery. She has been published in the peer-reviewed Leonardo Journal,USA, and is currently a lecturer at The Royal College of Art, London.
In Posse aims to rewrite the cultural narrative around semen as a revered magical substance - a totem of literal and symbolic potency; to use art and science to disrupt the patriarchy.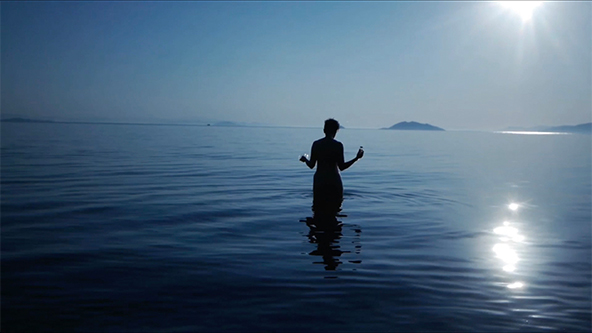 Jarvis' quest to make the world's first 'female' semen is being developed in three parts. Firstly, the artist is on a journey with Professor Susana Chuva de Sousa Lopes at Leiden University Medical Center to grow spermatozoa (sperm cells) from her body. At the same time, she has developed a 'female' form of seminal plasma (the 'jizz') from the blood donated by multiple women, trans and non-binary people. The final part of the project is to resurrect, reimagine and reenact the ancient Greek fertility festival of Thesmophoria with new communal rites and rituals devised by participating womXn.
Whilst Jarvis has been developing these strands of In Posse, she has been pregnant, experienced labour and become a mother. This iteration of the work for Sheffield Doc/Fest and Site Gallery audiences is Jarvis' attempt to reconcile these experiences with the process of making the project. It is also a manifesto of sorts, and a review of where the project stands in multiple senses: creatively, scientifically, ethically and personally.
In Posse, which has been produced in collaboration with Dr. Susana Chuva de Sousa Lopes (Leiden University Medical Center), Kapelica Gallery / Kersnikova Institute (Ljubljana) and MU Hybrid Art House (Eindhoven), will premiere as a multi-channel video installation at Site Gallery (subject to restrictions easing) as part of our Arts Programme: 4-13 June 2021. The exhibition of In Posse will also be displayed on our online exhibition platform. Furthermore, the exhibition will be complemented by a live performance during the festival and will take the form of a Thesmophoria festival enacted with women, trans and non-binary individuals.
Our Arts Programme comprises a range of projects including exhibitions, talks, events and new writing, and showcases the best in international contemporary art practice and research. Artists selected for our programme work across a number of forms, disciplines and subjects, interrogating and expanding the boundaries of non-fiction through moving images, immersive technologies, sound, performance and other media. The exhibitions, which are free and open to all, will take place at Site Gallery and other venues in Sheffield (TBC), as well as online, globally. The Arts Programme - including the Charlotte Jarvis commission - is supported by Arts Council England.
Film Credit - Artist: Charlotte Jarvis | Scientific collaborator: Susana M. Chuva de Sousa Lopes (LUMC) | Music: David Craigie | Camera: James Read, Miha Godec, Hanneke Wetzer, Eleni Papazoglou, Charlotte Jarvis | Support from: MU Hybrid Art House, Kapelica Gallery / Kersnikova Institute