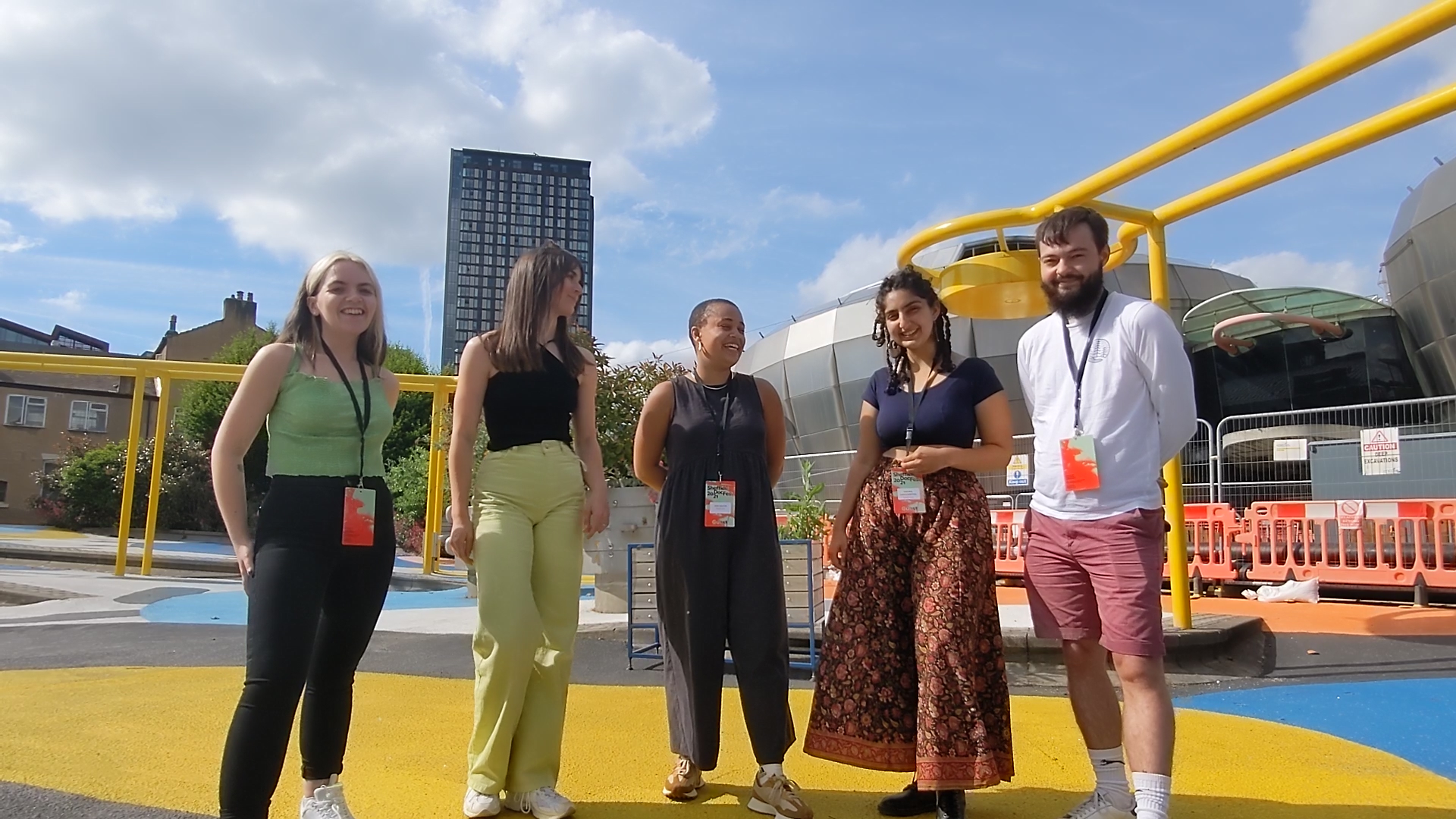 We are thrilled to open the search for participants in the Youth Jury programme which is now in its 16th year. Five young film enthusiasts will be offered the opportunity to meet key figures within the industry including our 2022 Guest Curator Asif Kapadia (Senna, Amy, Diego Maradona), to curate a selection of films for the Festival, and select the winner of the Youth Jury Award announced at the Sheffield DocFest Awards Ceremony.
Who can apply?
We welcome applicants from a variety of backgrounds, with no special qualifications or experience needed. If you are aged 18-23, based in the UK, and have a passion for documentary and the media industry, this is the programme for you. 
This free programme offers opportunities for young people wishing to enter the film industry from production to distribution, curation, film marketing and criticism. It is a tremendous way to see how an international film festival and jury work, and you will have your say about the best documentary films being made today. Previous Youth Jury Award Winners have included If god were a woman / Si dios fuera mujer (2021), Baracoa (2019), Amal (2018), 69 Minutes of 86 Days (2017), Sonita (2016), 3 ½ Minutes, 10 Bullets (2015) and The Internet's Own Boy: The Story of Aaron Swartz (2014).
Past jurors have gone on to work with broadcasters including the BBC, Channel 4 and ITN; made shorts and feature length documentaries for commissioners including BBC Three; programmed films, produced panels for festivals and gone on to write for Sight & Sound magazine.
What's on offer?
Successful applicants will attend a two-day Youth Jury Lab in London on 17 and 18 February.

During the Lab you will meet leading organisations from across the industry of production, distribution, curation and exhibition of film.

Jurors will attend a further one day lab in April in Sheffield to finalise their programme nominations and festival preparation

Youth Jurors will also receive a Full

Festival Pass

to attend Sheffield DocFest 2022.

You will attend screenings of the selected Youth Jury films and a deliberation during the Festival, selecting the winner of the Youth Jury Award 2022.

Travel and accommodation costs will be provided for both the London Lab and Sheffield events.
Availability:
Jurors need to be available for the following activity:
Interviews: 31 January - 1 February

London Lab: 17-18 February

Sheffield Lab: April (date TBC)

Sheffield DocFest 2022 Festival: 23-28 June
How to apply:
Please apply by filling in and submitting an application form, which can be found here. Or tell us your answers by submitting a video up to 5 minutes long.
For further enquiries about the programme or application process please contact Mita Suri – mita.suri [at] sheffdocfest.com
The application deadline is Monday 24 January, 12:00 noon GMT.
Image: Sheffield DocFest 2021 Youth Jury. Right – Left: Natalie Peteranna, Martha Robinson, Reba Martin, Nafsika Hadjichristou & Gethin Morgan