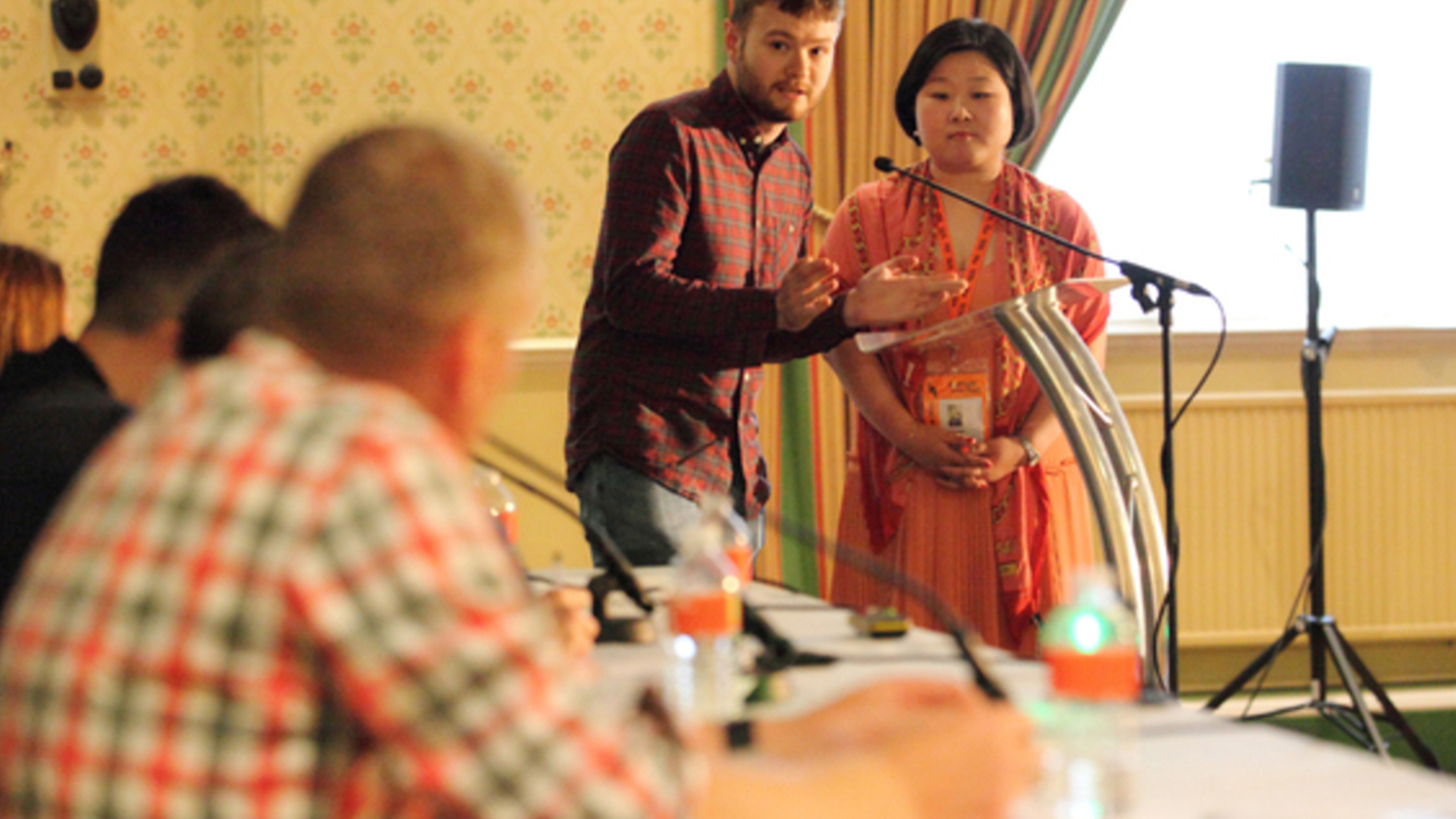 WaterBear is a new interactive video platform dedicated to supporting life on our fragile planet through world-class storytelling, cutting-edge technology and a global network of partners working together for impact. In partnership with Sheffield Hallam University and Sheffield DocFest, WaterBear are looking to award a proposal for a student short film (<5 mins) with a £500 production grant and presentation of the completed film on the WaterBear platform. 
The competition is open to student* filmmakers from anywhere in the world with a proposal for an impactful short documentary film, not longer than five minutes, that explores one of the following four themes:
Biodiversity
Spanning conservation including life on land and life below water
Climate
Deep dive into the climate emergency: the challenges and solutions
Circularity
Stories about responsible consumption and production, green economy, resource cycles and more that contributes to a more sustainable world 
Community
Spanning mental health, diversity, gender equality and economic growth
The top five proposals will be invited to pitch for the prize and receive constructive feedback from a panel of industry representatives on Wed 9 June during Sheffield DocFest. The pitch presentation does not need to feature already-filmed material related to the proposal, but some visual references hinting at the intention/approach will be advantageous. The pitch session will be live-streamed to DocFest delegates. 
*Applicants needn't be enrolled in a formal education programme, however this competition is not for graduates or professional filmmakers. Proposals must be written in English.
How do I apply?
To apply to take part in the pitch with an idea for a short impact doc, complete THIS FORM by Fri 14 May, 2021, 12:00 (noon) BST.
It is free to apply and the top five applicants will receive free accreditations to access Sheffield DocFest's 2021 online programme of films, artworks, talks and industry sessions (up to 2 accreditations per team). 
Before applying, please read our WaterBear Student Short Pitch Terms and Conditions HERE.
You can also watch award-winning documentaries on WaterBear for free. To do so, sign up here, or download the Waterbear app. 
If you have any enquiries regarding the Waterbear Pitch, please email our Industry Programme Producer, Manon, at manon.euler@sheffdocfest.com.