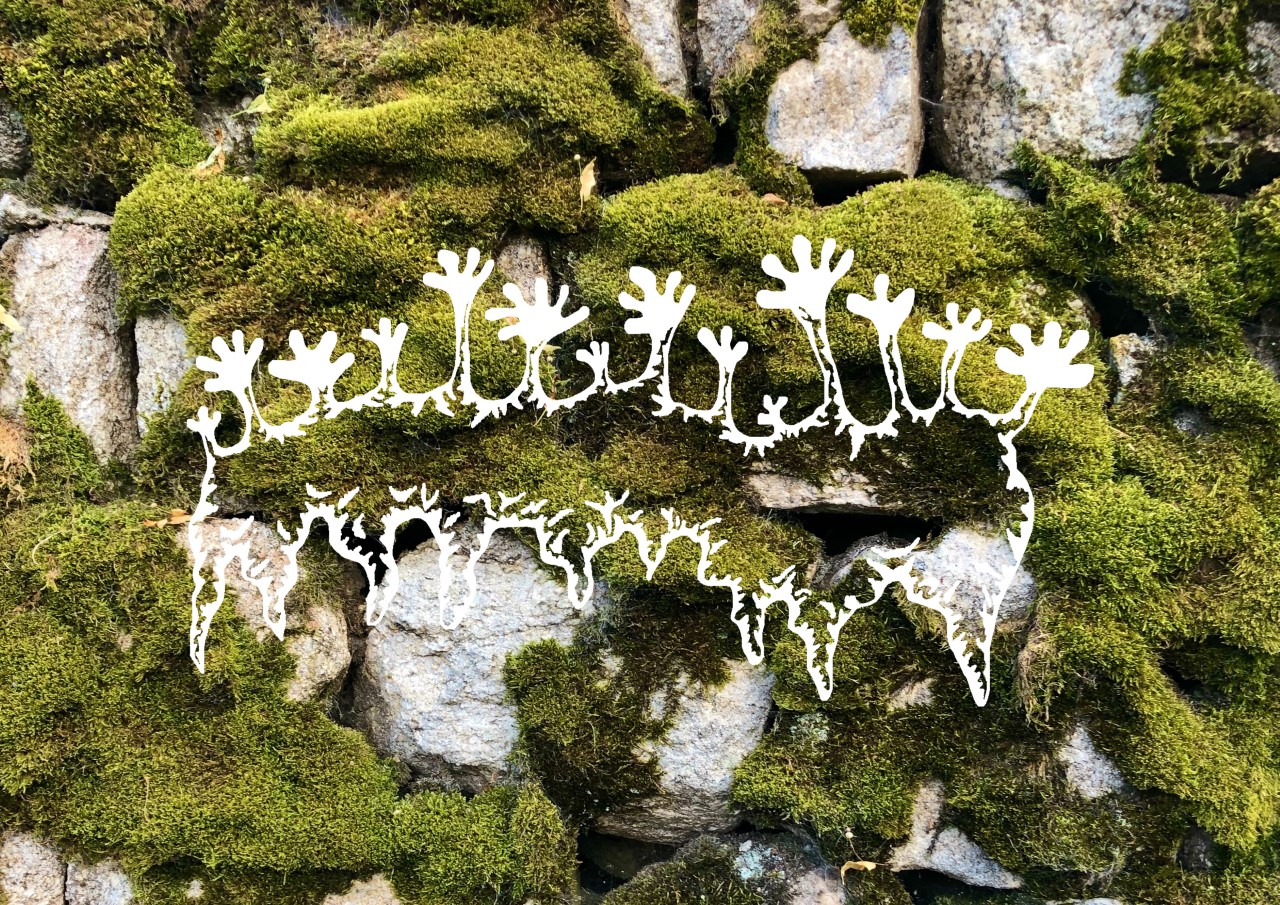 "To use the world well, to be able to stop wasting it and our time in it, we need to relearn our being in it. Skill in living, awareness of belonging to the world, delight in being part of the world, always tends to involve knowing our kinship as animals with animals….our fellowship as creatures with other creatures, things with other things."
Ursula K. Le Guin
 
Since the start of the year we have been working with four artists and collectives to produce a series of unique audio pieces that will take listeners on speculative and scientific journeys into more-than-human worlds. Concentrating on the fruits we put in our mouths, the mushroom and mycelium networks beneath our feet, the birds above our heads and the air that enters and leaves our bodies.
Made in collaboration with scientific researchers and community activists, these audio pieces bring together different forms of knowledge to create a space where we can imagine other ways of living with our neighbours, both human and non-human.
Forbidden Fruits by Jessica El Mal
Put a strawberry to your lips. Bite it. Hear the skin rip. Taste the sweetness on your tongue. But where has it come from?
This audio-essay by Jessica El Mal explores the ethics of strawberries, one of the staples of British summer time, and their cultivation in Huelva, southern Spain. Taking a sensory ethnographic approach, speaking with activists, growers and pickers will open up questions of feminism, ecology and food rights. 
The Fungal Dirt Web by Ebony Hoorn
Hidden under our feet is an information highway made of fungi that allows plants to communicate and support each other. Ebony Hoorn has adapted the practice of Yoga Nidra to create a guided meditation that explores the perspective of the Mycelium Network and its fruiting body, the Mushroom. Aiming to increase the listeners empathy with more-than-human worlds and recognise our interconnectedness with the rest of nature, we will explore the unseen through our consciousness. This practice draws our attention inwards, in effect using our senses as a microscope to visualise, listen and become one with the unseen world.
 
Breathing with Our Ancestors by Alen Ksoll, Jamie Allan, Ko-Fan Lin, Sina Ribak
An audio journey that takes listeners through the entanglements of interspecies relations that sustain life, guided by the invisible force of breath that connects us all. It is an invitation to turn towards other life forms, experiencing fungi, mosses and sponges mixed and stirred into our lives. Breathing and making kin with mosses, soil, fungi, trees and rocks, might allow us to imagine our local ecologies as a collective dwelling for everyone.
 
This audio walk will be preceded by an interactive workshop on Wed 9 Jun at 11am (UK time). To register for this free workshop please click here.
Sanctuary of the Sensuous by Foresta Collective with Dr. Steve Portugal
How can we expand our perceptions and awareness beyond a reductionist view of 'nature'? We invite you to join us in exploring your sensitivity and ways of listening, walking together the circles of ecological intimacy.
This audio walk will invite us into sensing in silence the worlds around and within, proposing to notice other beings inhabiting the landscapes we walk, multiple intelligences, and the plurality of organic forms of sensitivity. We will be paying special attention to birds and their perspectives, joined by comparative ecophysiologist Dr Steve Portugal, whose research explores sensory ecology and the behaviour of birds.
 
This audio walk will be preceded by an interactive workshop on Thu 10 Jun at 11am (UK time). To register for this free workshop please click here.
The DocFest Exchange audio commissions which also be broadcast as part of Right on Time Radio, a temporary web radio station, which will air daily on the Sheffield DocFest Online Exhibitions Platform from 3 - 14 June.
Thanks to the kind support of the Wellcome Trust, the entire DocFest Exchange: Beyond Our Own Eyes programme of workshops, films and talks is free and open-to-all.

image credit: Ronja Koman