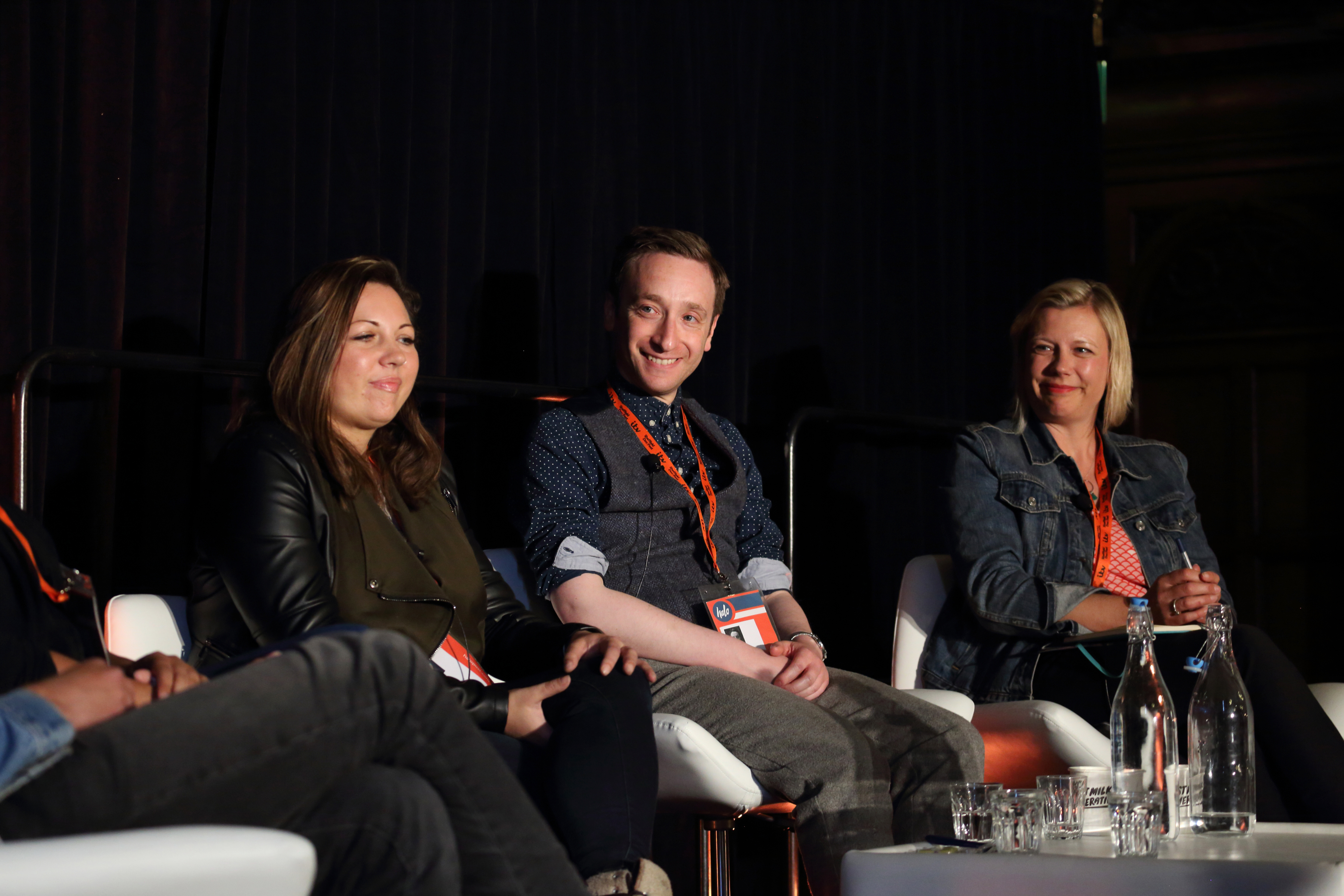 Filmmakers! Industry representatives! No matter your level of experience, we have programmed a wide range of online sessions for you to dive into and clue-up on the practical as well as the ethical aspects of making documentaries. 
Hear from the commissioners about how to to work with ESPN, ITV Studios, National Geographic, Sky and UKTV, as well as what the UK broadcasters have coming up and what programmes they're seeking for the year ahead. 
Tune in for exploratory discussions about journalism and creative documentary, elevating diversity, reimagining disability, prevailing story structures, alternative spaces for docs online, the female gaze and how the background and identity of the filmmakers shapes the work.
Learn the lessons from filmmakers who've recently had their via the BBC and Channel 4 new talent schemes, and don't miss the Netflix Masterclass with Sam Feder and Amy Scholder, BBC interview with David Olusoga, and The Female Gaze chaired by Sandi Toksvig. 
Watch filmmakers pitch their ideas to a panel of industry professionals with the Chicken & Egg Pictures' (Egg)celerator Lab Pitch for women-identifying emerging filmmakers, the Whickers Pitch for an £80,000 prize, and the WaterBear Pitch for student films. Industry Delegates can also join as observers for the Work-In-Progress Session with Northern Ireland Screen. 
We will also examine key issues facing the industry as a whole, including the case for funding for documentaries in the UK and abroad, bullying and discrimination in the workplace, and how to do EU-UK co-productions following Brexit.
The programme also includes an online session about the new Screen Skills Unscripted TV Skills Fund which launched on 1st June, with the ambition of investing £3 million/year in skills & training by 2024. Tune in at 12:00 Thursday 10 June to hear more about the fund from the ScreenSkills team:
All sessions in the 2021 Industry Programme are listed below. You can get access to the full programme via an Online Industry Pass.
We hope you enjoy the programme!
Thu 10 June 1500: Work in Progress Presentation: Northern Ireland Screen
Sheffield DocFest's Industry Programme is supported by Arts Council England, BBC, British Film Institute, Channel 4, Channel 5, Chicken & Egg Pictures, Creative Europe MEDIA, Department for International Trade, DocSociety, ESPN, The Guardian, ITV Studios, Getty Images, Netflix, Northern Ireland Screen, Screen Scotland, Sky, UKTV, WaterBear and The Whickers.