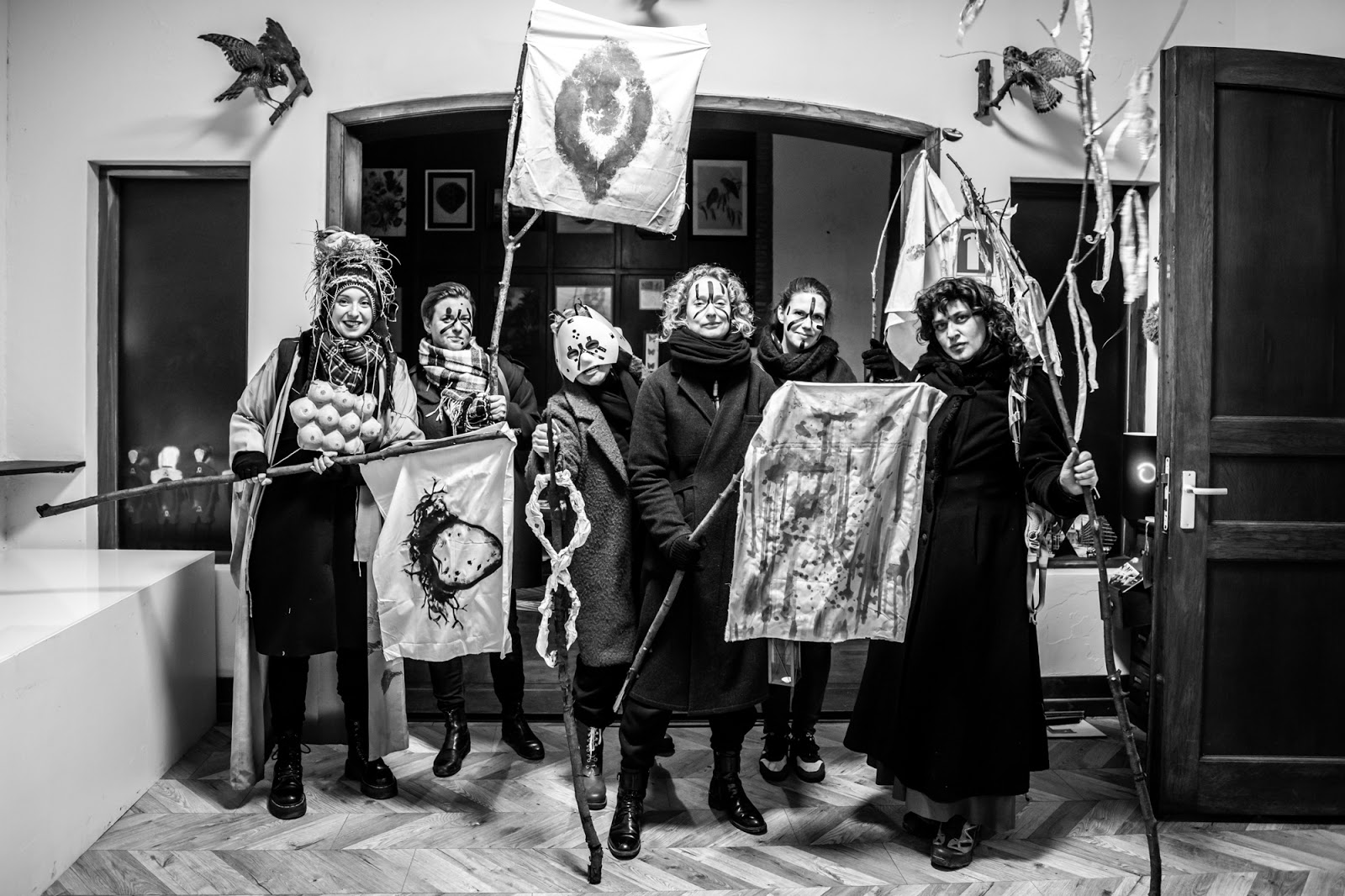 Charlotte Jarvis Workshop Series 
11-13 June 2021
Thesmophoria
This year's Sheffield DocFest will be showing Charlotte Jarvis' In Posse as part of the Arts Programme commissions. In Posse is a work in progress, a mission by Jarvis in collaboration with Prof. Susana Chuva de Sousal Lopes in Leiden to make the world's first "female" semen. Together they are striving for a form of technological, biological and creative activism. In Posse aims to rewrite the cultural narrative of semen as a solely male substance; to use art and science to disrupt the patriarchy. 
In Posse has three parts – firstly, Charlotte is on a journey to grow spermatozoa (sperm cells) from her body with Prof. Lopes. At the same time she has developed a female form of collective seminal plasma, the fluid part of semen. Finally, Charlotte presents the project by re-enacting the mysterious ancient Greek festival of Thesmophoria. 
The Thesmophoria was a festival in Ancient Greece that was performed secretly and only by women, the only one of its kind. It is a celebration of fertility and harvest, and men were forbidden from knowing about the details. The Thesmophoria is surrounded by mystery to this day. 
How do I get involved?
You will be in a group of people reenacting this festival in the moors of the Peak District, using the In Posse project as a starting point for designing new rituals together. Over three days this 'coven of witches' will be working in the laboratory and exploring the wilderness. You will be making female seminal plasma and have the option of donating a small amount of your own saliva to the brew. You will be sharing feasts, designing rituals and marching in procession. Together, you will be discussing, drawing and deconstructing in order to ask what will the world be like when women can make their own sperm? What would our history have been without patriarchy?  It will be down to the group how much or little they decide to share with the public. 

We are looking for Sheffield-based women and people of marginalised genders (this includes cis women, trans women, trans men, and non-binary people) to join in a re-imagining of the Thesmophoria as part of In Posse.
Details of the schedule are available below. Please send a short expression of interest to anna.titov@sheffdocfest.com.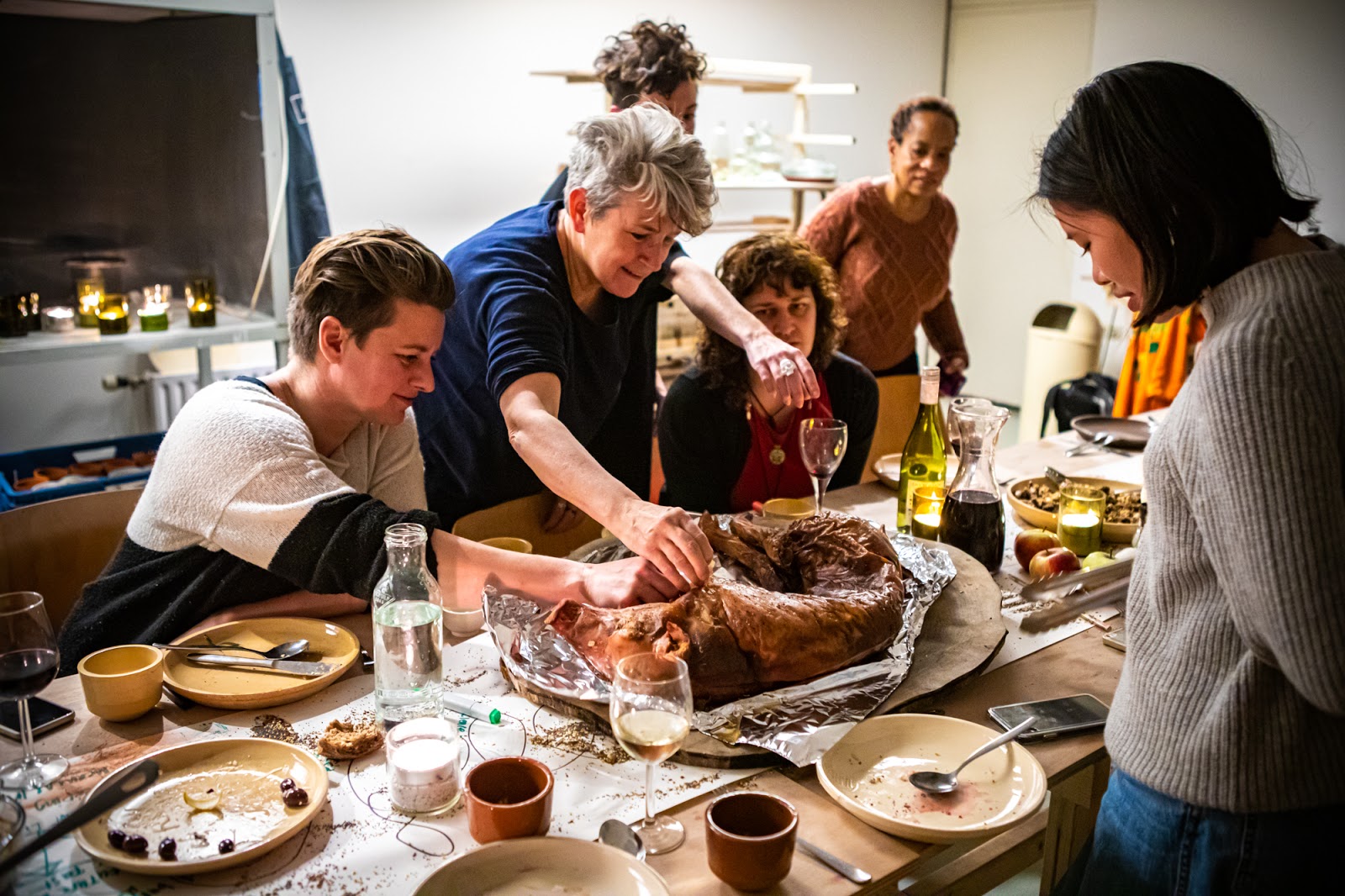 Dates and a breakdown of the workshop
Friday 11 June: 
Feast of the Thesmophoria
Participants will gather together for a feast to meet one another, share stories and discuss the terms of the Thesmophoria. Vegetarian/vegan options will be made available, participants can state any dietary requirements when applying. 
Saturday 12 June: 
Making semen, designing the rituals
A series of workshops to craft props for the Thesmophoria and a demonstration of seminal plasma creation. Participants are given the option to donate their saliva for the creation of seminal plasma prior to attending the workshop, those who wish to take part will be sent a test tube and secure zip-lock bag - this is not mandatory for attendance. 
Sunday 13 June: 
Into the wilderness and back
Participants will meet at Sunrise (approx. 4:30am) and perform the Thesmophoria in the wilderness then process back into the city for a screening of In Posse. If participants so choose, there will be a chance to present their findings and host a Q&A about their activity with the public. 
The Thesmophoria has been designed with our participants in mind. We want to create an environment in which people feel safe and the organisers of this event are rigorous in their approach to Health and Safety, particularly with regards to COVID-19. Attendance at all points of the Thesmophoria is not necessary - our schedule is deliberately flexible in order to accommodate a range of people with differing needs. 
A full schedule will be provided to the participants, but we are happy to provide more detail before applications are submitted if required. 
How to get involved 
In order to apply to take part in the Thesmophoria workshops, please send a short expression of interest to anna.titov@sheffdocfest.com. Participants will be selected on a first come first serve basis. 
You can find out more about Charlotte Jarvis' In Posse here.
Previous Thesmophoria workshops