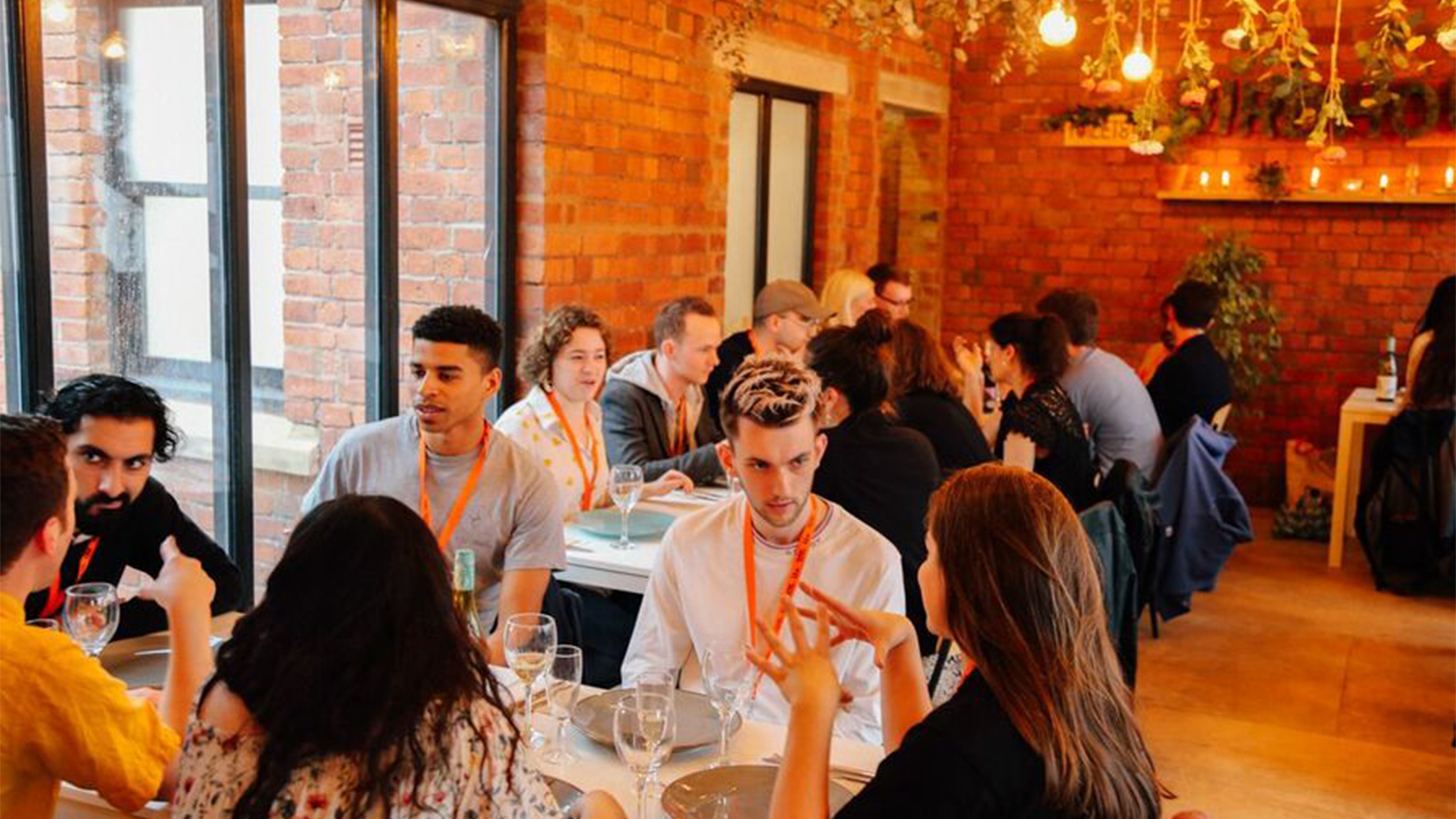 The UK is brimming with talent ready to work on the next new documentaries and factual programmes for UK Broadcasters.
This year Sheffield DocFest will run a new networking market to connect talent from around the UK with production company executives looking to expand their crews for upcoming and future projects. 
This year's meetings will be facilitated virtually over three days, 9–11 June, within DocFest's online platform with the view to host the second edition of the market in-person in Sheffield 2022.   
Early career professionals, having at least some experience but looking for new opportunities, can apply online HERE to take part.
The deadline to apply is Tue 11 May 17:00 BST. 
Participation in the market is subject to capacity and selections will be announced by w/c 17 May, 2021.
The following companies have so-far confirmed to take part in the Market: Century Films, Daisybeck Studios, Darlow Smithson Productions, Dartmouth Films, Dragonfly TV, Expectation, Firecrest Films, Gold Wala, HiddenLight Productions, ITN Productions, Lightbox, Little Gem, Lion Television, Minnow Films, Proper Content, Raw TV, Rise Films, Spring Films, Studio Ramsay, Cardiff Productions, The Garden, Tigerlilly Productions, True Vision, Wall to Wall and Woodcut Media. More companies will be added in due course.
Production company executives interested in meeting talent may contact the organisers to discuss taking part. 
Sponsors of Sheffield DocFest's UK Broadcast Production Talent Market include Channel 4 and BBC. 
If you have any enquiries regarding the UK Broadcast Talent Market, please email our UK Broadcast Production Talent Market coordinator, Juliet Moore at juliet.moore@sheffdocfest.com.
To keep up to date with all the DocFest news and deadlines, sign up to our E-News here.