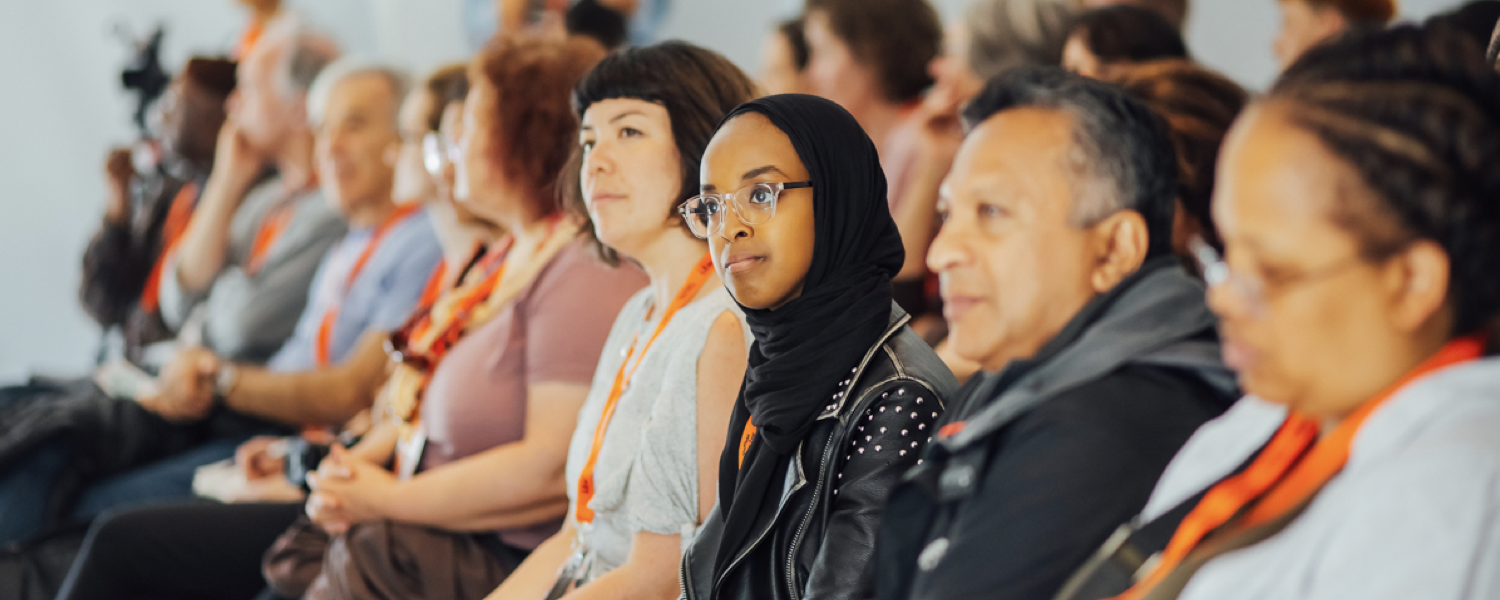 We are delighted to welcome 10 regional and international delegations (virtually) to Sheffield DocFest this year. Meet the 2021 delegations: 
Chilean Delegation 
Coordinated by Chile Doc, financed and supported by CHILE
Chile comes to Sheffield in one of its best moments for Chilean documentaries, that is why we are proud to announce the Chilean Spotlight that will be held at Sheffield DocFest platform with the highlights of Chilean documentary cinema in recent years. We invite you to enjoy these films and learn about the project 'Here the silence is heard', by Grieta Cine, selected in the MeetMarket, directed and produced by great emerging talents. We also arrive with a delegation of six prominent producers and filmmakers in search of new alliances and international financing. The presence of our delegation is possible thanks to the financing of the Ministry of Cultures, Arts and Heritage.
Click here to meet the Chilean Delegation. 

French Delegation
Coordinated by UniFrance
Sixteen companies, all members of UniFrance, join the delegation to present 35 exciting projects at Sheffield DocFest. Their varied formats, durations and stages of progress, reflect the diversity of French documentary forms and the quality of the artistic proposals developed by our producers and talents. Don't wait! Check out French newest projects presented at Sheffield DocFest!
Click here to meet the French Delegation.

German Delegation
Coordinated by German Documentaries
What is 'german documentaries'? 'german documentaries' is the international label for the promotion of German documentary films abroad. An initiative of the AG DOK – the German Documentary Association and German Films Service + Marketing GmbH – 'german documentaries' presents German nonfiction films at international festivals and markets, and organises co-production meetings and film series. 'german documentaries' also publishes an annual catalogue featuring some 200 new films which are available for distribution worldwide.


Irish Delegation
Coordinated by Screen Ireland
With the support of Screen Ireland, an Irish delegation of producers and directors will make online connections with international industry representatives and experts. Recent Irish documentary successes include To the Moon (Dir: Tadhg O'Sullivan), Father of the Cyborgs (Dir: David Burke), Songs for While I'm Away (Dir: Emer Reynolds),  The 8th (Dir: Aideen Kane, Lucy Kennedy, Maeve O'Boyle), and A Dog Called Money (Dir: Seamus Murphy). 
Click here to meet the Irish Delegation 

Mid-West Ireland Delegation
Coordinated by Film in Limerick
Film in Limerick / Innovate Limerick is the regional film office for the Mid-West region of Ireland covering the counties of Limerick, Clare and Tipperary. Delegates from the ENGINE Docs Development Lab, run by Film in Limerick in collaboration with Sheffield DocFest will be attending this year's festival.


Northern Ireland Delegation
Coordinated by Northern Ireland Screen
With support from Northern Ireland Screen the Northern Ireland delegation will attend Sheffield to connect with international audiences, co-producers and financiers. Our delegation consists of new and emerging talent alongside well-established documentary makers. Steeped in the challenging journalism and storytelling of Northern Ireland's history, this cluster of companies and associated producers and directors are making a considerable impact in the international feature documentary arena. Don't miss our Work in Progress Showcase and Ross McClean's Untitled Hydebank Film at the MeetMarket.
Meet the Northern Irish Delegation

North Norwegian Delegation
Coordinated by the North Norway Film Centre
A delegation from Northern Norway attends the festival to connect with colleagues and international audiences and financiers. Meet our filmmakers. The delegation is hosted by Nordnorsk Filmsenter AS (NNFS) – Norway's oldest regional film centre, established in 1981. We work closely with the filmmakers to develop the film industry in Northern Norway.
Click here to meet the North Norwegian Delegation. 

Philippine Delegation
Coordinated by Film Development Council of the Philippines
The Film Development Council of the Philippines (FDCP) is the national film agency responsible for implementing policies and programs to ensure the economic, cultural, and educational development of the Philippine film industry. This year, FDCP brings seven projects to Sheffield DocFest to connect with industry representatives and create partnerships. Watch out for 'CUTS PH', 'Futu Ana Fuki', 'Lasang Ug Lumad (Lumads and Woodlands)', 'Last Time I Held Your Hands', 'Leading Lady', 'People of the Lake', and 'The Invisibles'.
Click here to meet the Philippine Delegation. 

Scottish Delegation
Coordinated by Screen Scotland and Scottish Documentary Institute 
The Scottish Delegation of film and television producers, filmmakers, and financiers come (virtually!) to Sheffield to connect with audiences and the industry, and to promote their films and Scotland as a first-class place for documentary filmmaking and co-production. Screen Scotland is the dedicated partnership for screen in Scotland and delivers enhanced support for all aspects of Scotland's screen sector. Scottish Documentary Institute (SDI) is an internationally recognised documentary centre, specialising in documentary training, production, and distribution.
Click here to meet the Scottish Delegation


Welsh Delegation
Coordinated by Ffilm Cymru Wales
Ffilm Cymru Wales is the development agency for Welsh film, dedicated to advancing and sustaining a strong film industry for Wales. We provide funding and training to emerging and established Welsh filmmakers, offer exciting cinematic experiences to audiences across Wales, engage people of all ages and abilities in creative learning, and develop new skills and career paths for people through a range of training programmes.
Click here to meet the Welsh Delegation.