Tue 8 June 11:00
Online.
1h 00min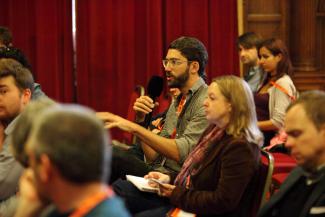 Navigating bullying and discrimination in the workplace can be confroting, confusing and complicated, especially in the film & TV industry when formal processes may not always be in place or made clear. This session will explore the rights of freelancers and employees, avenues for reporting and ways in which companies, institutions, and policy around these matters can be improved.
Chair: Faraz Osman (Managing Director, Gold Wala)
Speakers:
Abby Kumar (Coalition for Change)
Kate Wilson (Film & TV Charity)
Paula Lamont (BECTU)
Max Rumney (PACT)
A recording of this talk is available to Online Industry Pass holders on our Doc/Player platform. All talks are captioned, provided by AI Media.