Mon 7 June 10:00
Online.
1h 00min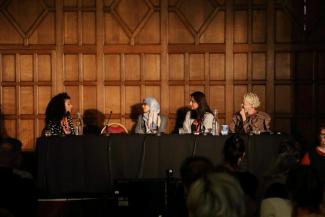 The BBC invites five young filmmakers to share their experiences of making their first film for BBC Three. This is a chance to find out how they got that break and what they learnt along the way - from pitching their own ideas and working with editors to filming hacks and navigating the next steps in their directing career.

Chair:
Jez Lee (Creative Director and Co-Founder of Forest)

Speakers:
Marian Mohamed (Defending Digga D)
Ziyaad Desai (Bad Influencer)
Niamh Kennedy (Abused by my Girlfriend)
Tash Gaunt (Leigh Anne: Race, Pop and Power)
Angela Byrne (Zara McDermott: Revenge Porn)

Produced by Beejal Patel (BBC)
Supported by BBC.
A recording of this talk is available to Online Industry Pass holders on our Doc/Player platform.
All live-streamed talks are captioned, provided by AI Media.