Tue 8 June 10:00
Online
1h 00min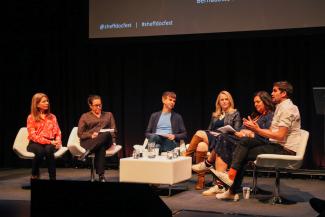 Factual commissioners assemble to look ahead and share what's in store from the broadcasters in the coming months. Tune in to clue-up on the variety of editorial directions, programme announcements plus the latest initiatives and opportunities for UK producers and talent.
Chair: David DeHaney (Creative Director, Proper Content)
Speakers:
Guy Davies (Channel 5)
Jo Clinton-Davis (ITV)
Poppy Dixon (Sky)
Alisa Pomeroy (Channel 4)
Clare Sillery (BBC)
A recording of this talk is available to Online Industry Pass holders on our Doc/Player platform. All talks are captioned, provided by AI Media.