Wed 9 June 15:00
Online.
1h 00min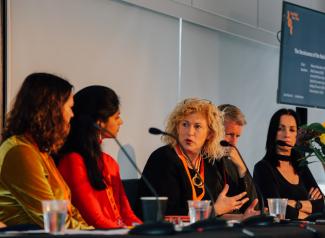 In the wake of this extraordinary and unprecedented year, National Geographic continues to focus on telling stories that transport audiences around the world. In this session, the UK-based commissioning team share insights into the development and production of exceptional content that supports the National Geographic Society's core mission of science, exploration, conservation and education. Hear what it takes to bring globe-spanning ideas to life for National Geographic's platforms.
Chair: David Glover (72 Films)
Speakers:
Carolyn Payne (National Geographic)
Simon Raikes (National Geographic)
Traci Harris (National Geographic)
Produced by Alexander Lawson (National Geographic)
Supported by National Geographic
This talk will be available to live stream for all Online Industry Pass holders on our Doc/Player platform. All live-streamed talks will be captioned, provided by AI Media.