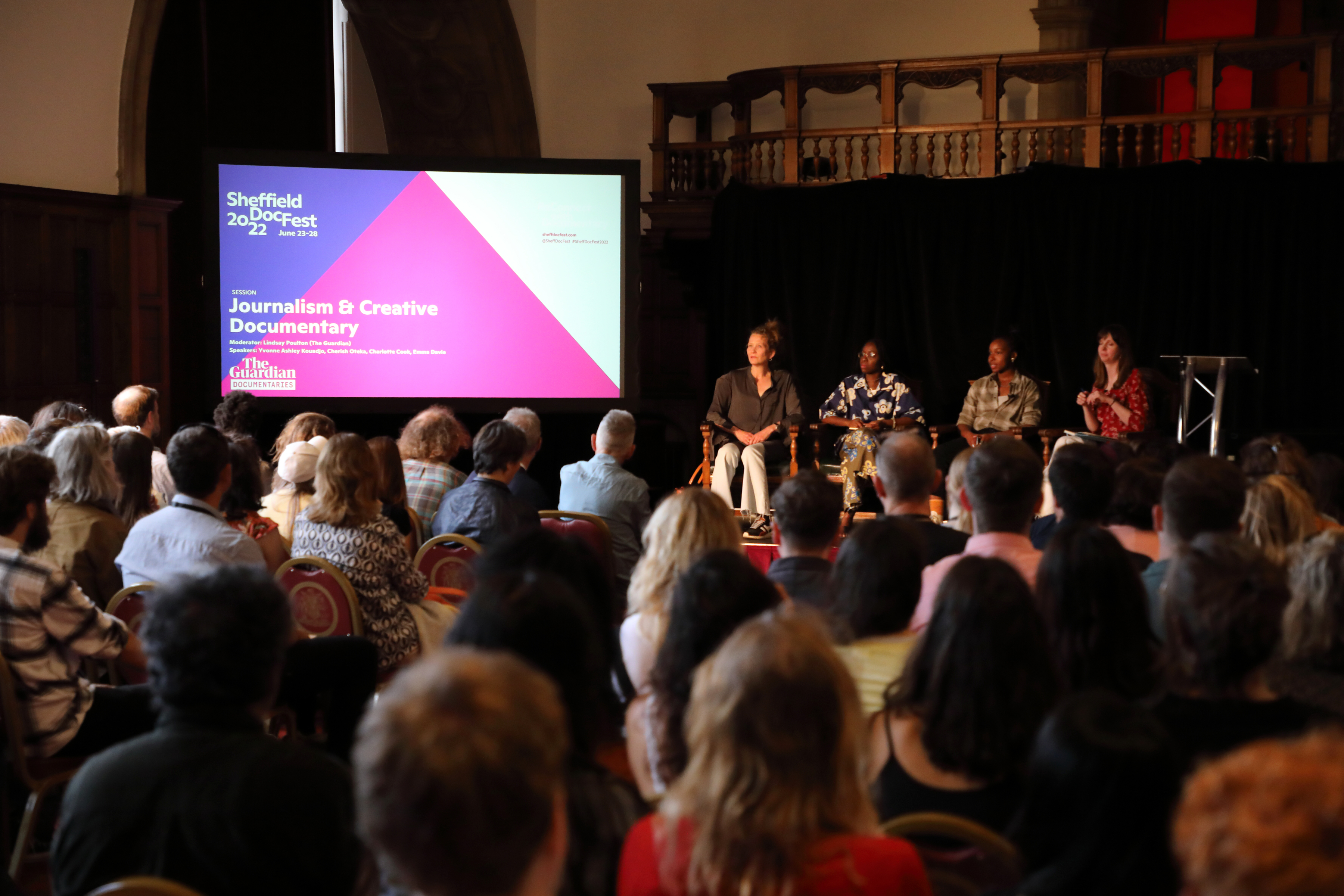 We welcome journalists, writers and reporters to apply for official Press Accreditation to the 30th Edition of Sheffield DocFest, taking place from 14-19 June 2023.
Press Accreditation
Applications for Press Accreditation are now open!
We offer international and UK journalists, working across all media, an unparalleled opportunity to immerse in non-fiction film and art. Press Accreditation is free and includes access to the full festival programme in Sheffield:
Access to in-person film screenings, exhibitions and Q&As;
Access to DocPlayer, our industry video on demand platform;
35+ Talks and Industry Sessions;
Access to 4+ live pitches;
Access to networking events, drinks receptions and parties;
A printed copy of our Programme Guide;
Access to our online list of accredited delegates, including industry representatives, experts and press. 
The full programme for this year's festival will be announced on Wednesday 10 May 2023.
The deadline to apply for Press Accreditation is Thursday 1 June 2023.