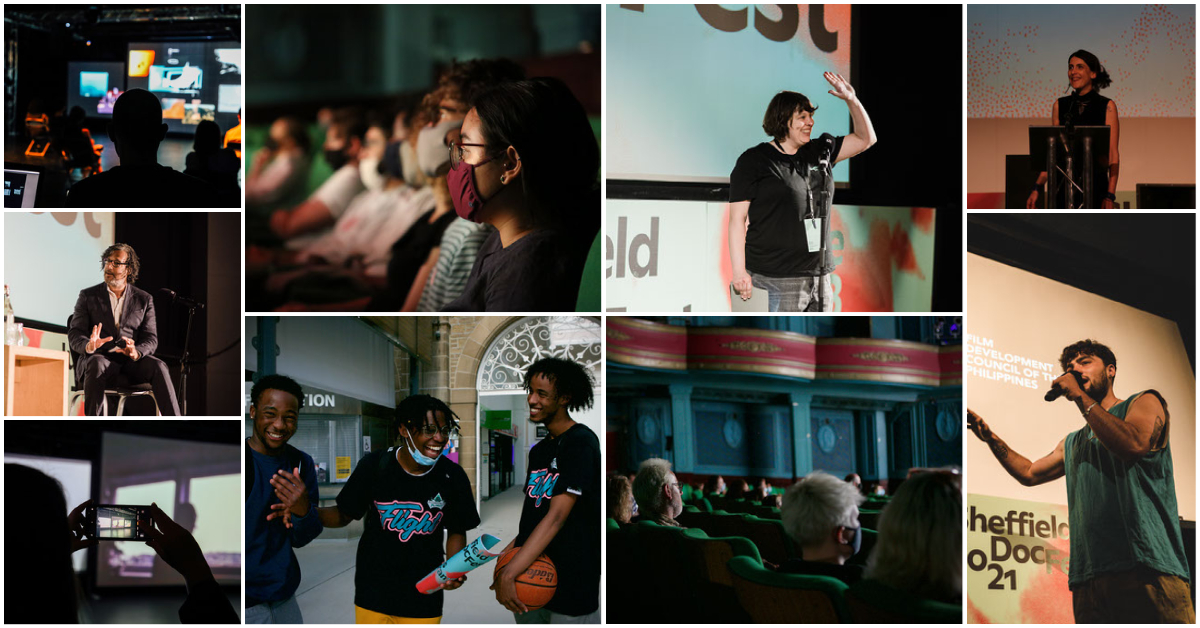 The 29th edition of Sheffield DocFest will take place in-person, bringing the documentary community and audiences back to Sheffield between 23 – 28 June 2022. Information about festival plans will be released over the coming months, and the full programme will be announced in May 2022.
Festival Passes are now available at the Super Early Bird rate for a limited time.
Festival Entries for the Film and Alternate Realities programmes are now open.
You can see our 2021 Festival  programmes here
Sign up to our newsletter to keep up to date.