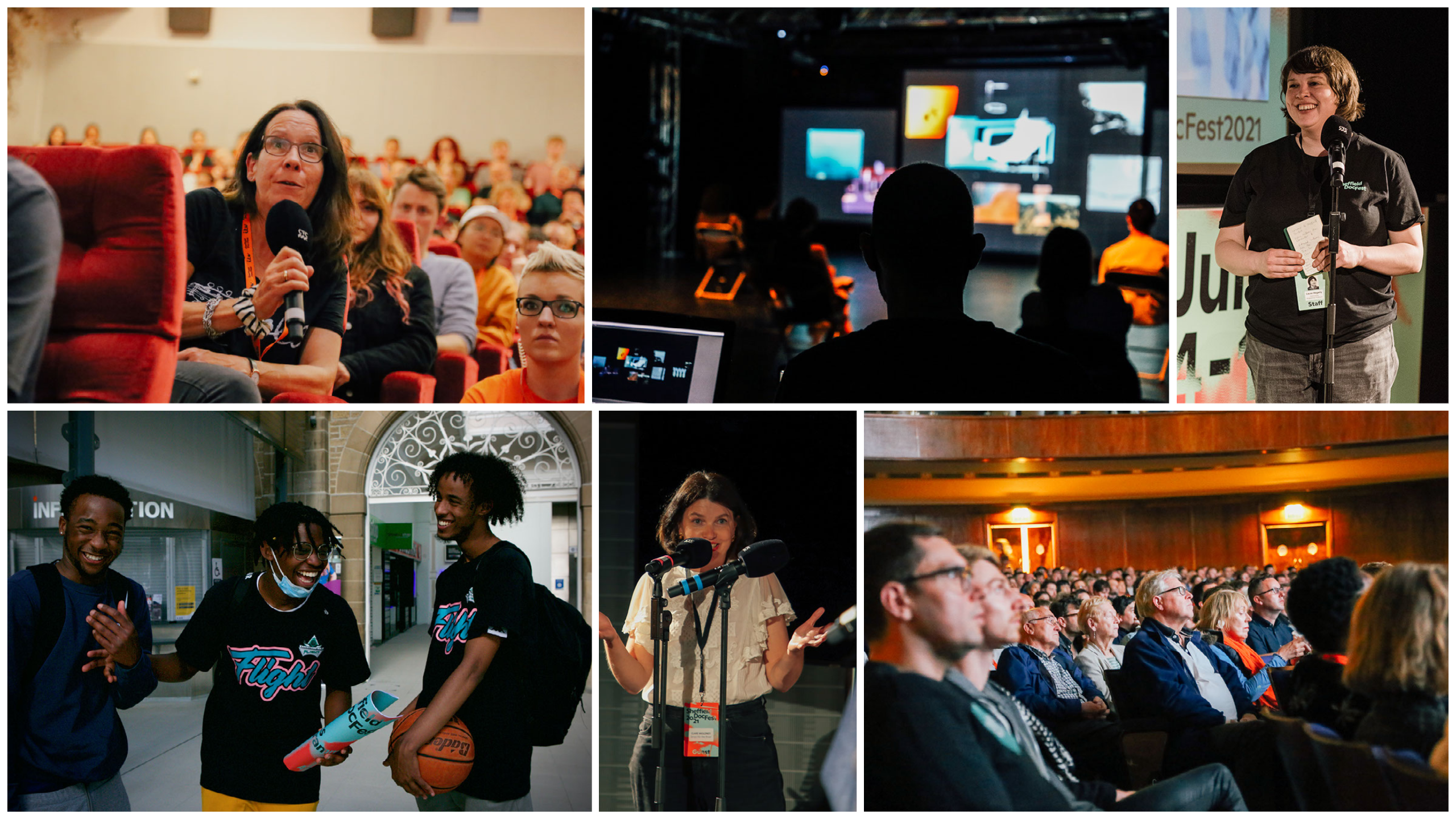 Our jobs are like our festival, open to all.
We believe that documentaries, and those working in the arts and in media – including ourselves - have a part to play in creating a society which is proud of its diversity and its multi-cultural heritage.
Our programme-centred approach to inclusiveness puts diversity at the forefront of its activity. Through the documentaries we showcase and the talent we develop, we aim to celebrate diversity, promote equality and challenge discrimination.
Equally, we are committed to providing a welcoming, accessible, inclusive and positive experience for all festival attendees, team members and volunteers – regardless of age, disability, sex, gender, sexuality, marital/civil partnership status, pregnancy/maternity/paternity, race, religion/belief, or socio-economic background. We're proud to be a Disability Confident committed employer, supporting disabled people in the workplace. Sheffield DocFest is BFI Diversity standards approved, an organisation that encourages equality of opportunity and addresses under-representation in the screen industries. 
Current Jobs & Opportunities
2022 Youth Jury Programme
Five young film enthusiasts will be offered the opportunity to meet key figures within the industry including our 2022 Guest Curator Asif Kapadia (Senna, Amy, Diego Maradona), to curate a selection of films for the Festival, and select the winner of the Youth Jury Award announced at the Sheffield DocFest Awards Ceremony.
If you are aged 18-23, based in the UK, and have a passion for documentary and the media industry, this is the programme for you. It's free to apply and take part in the programme. No special qualifications or experience needed.
To apply to the Youth Jury Programme 2022, please either fill in this form or tell us your answers by submitting a video up to 5 minutes long. If you would like to access the application form in a different format, please email: mita.suri [at] sheffdocfest.com
We monitor the diversity of our workforce and for the purposes of reporting to our key funders we ask that you help us by completing the following questionnaire anonymously.
Deadlines for applications: Wednesday 24 January 2022, 12 noon GMT.
Click here to find out more about the Youth Jury Programme.