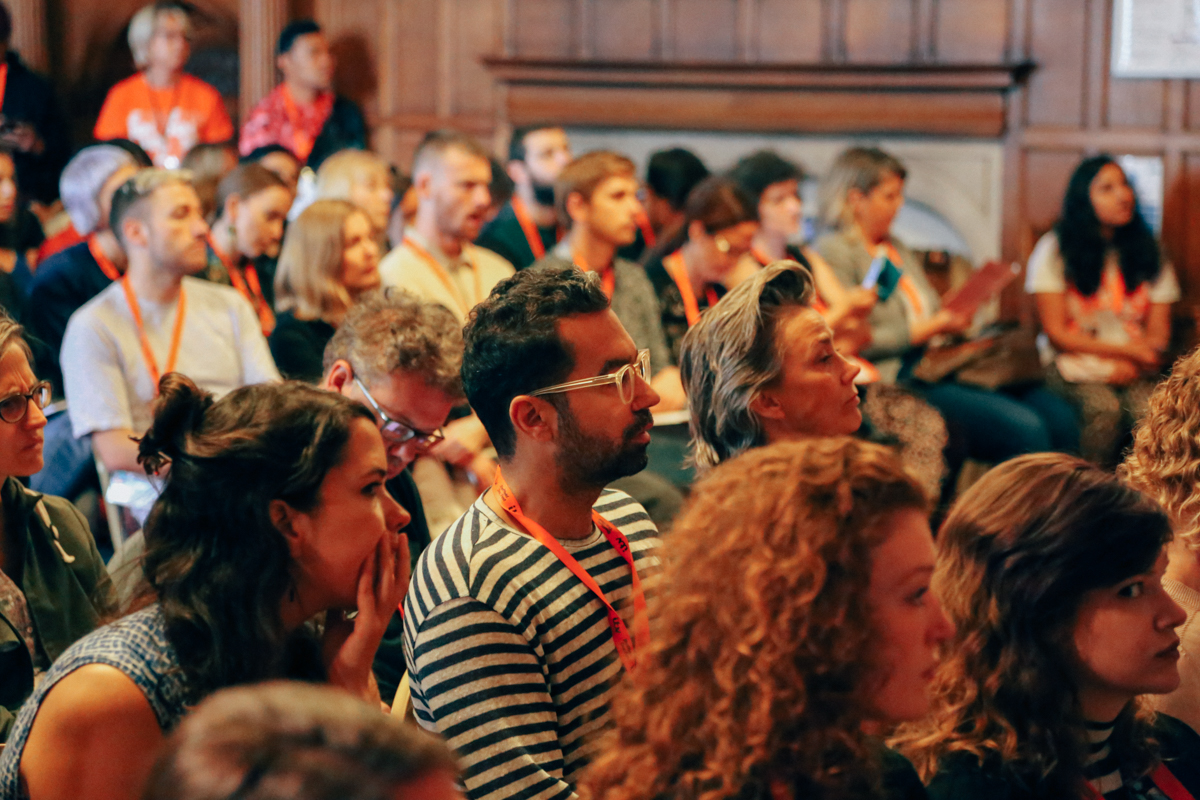 Access the festival
We are committed to welcoming audiences from all backgrounds. 
Our current access provision to events during the festival can be found below. This page will be continuously updated as more access provision is confirmed as we get closer to the festival. 
For all enquiries relating to access please email access@sheffdocfest.com or please call the Sheffield DocFest Office on +44 (0)114 276 5141.
We look forward to welcoming you to the festival!
Festival Passes
For those in receipt of social assistance benefits such as Universal Credit, Job Seekers Allowance, Employment and Support Allowance, Personal Independence Payment or Carer's Allowance, or your country's equivalent, you are able to purchase a Concession pass for £170 ex VAT. Please email registration@sheffdocfest.com with proof of status and to receive instructions to register.
Tickets
Single tickets for film screenings and talks will be made available closer to the festival, which takes place from 12-17 June 2024. Concession tickets will be available to claimants, full-time students and over 60's – no proof of status is required and we operate concessions on a trust basis.
Complimentary tickets are available for Personal Assistants, Carers or sign language interpreters who are assisting someone attending an event, and must be booked in advance. To book, please email boxoffice@sheffdocfest.com  with proof of DLA or a valid CEA card or international equivalent.
Wheelchair spaces
All festival venues are wheelchair accessible. To reserve a wheelchair space please email boxoffice@sheffdocfest.com. 
Please note that wheelchair spaces are subject to availability.
Venues
All of our party and reception venues have seating available. There will be a DocFest representative at every venue and event - if you require general assistance such as quiet space, or a seat, they can assist with this.
Once confirmed, venue information including accessibility, will be published in the lead up to the 2024 festival.
Support for those with babies & children
DocFest is a breastfeeding-friendly event, and those with babies should feel welcome to breastfeed at all festival venues. If you require support with childcare during the festival there are options available to you that you can take advantage of in Sheffield. For a list of local childminders or babysitters in Sheffield, please click here.
For flexible daytime or evening babysitters, we recommend downloading Bubble.
Programme Guide Materials
You can view both our 2023 Festival Guide and Highlights Guide online now. A downloadable version of both guides is available, please click the following link for more information: