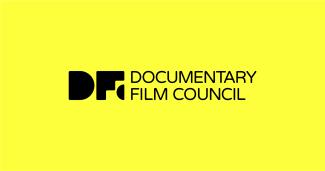 Show Information
Join us for the launch event and first Open Assembly of theDocumentary Film Council (DFC), a new sector-wide body for the UK independent documentary film industry that will be owned and run by and for its members.
The DFC emerged from consultations with filmmakers and stakeholders across the documentary industry. The findings revealed an urgent need for coordinated action to address the challenges faced by the independent documentary community. Addressing these problems will require long-term, sector-wide coordination by a national body with the remit and resources to do that work. Enter the DFC - a new, democratic organisation designed to represent the interests of the independent documentary community and facilitate effective, coordinated action on the key issues in our industry. 

As well as unveiling the DFC project in public for the first time. We will discuss the DFC's proposed governance structure - a charitable co-operative owned and run by its members - and what its first set of strategic priorities should be. Your participation is crucial in shaping the future of UK documentary. Join us and get involved!
See documentaryfilmcouncil.co.uk for more details.

Schedule (subject to change):

0930-1000: Free breakfast and networking - be seated and ready to start at 10am.

1000-1010: Host and facilitator welcome and introductions.

1010-1030: Intro to the DFC so far: what's a co-op? How will it work? Timeline and vision.

1030-1115: Collective wisdom: goals and priorities - the future we want and how we get there.

1115-1150: Reflection, discussion, feedback.

1150-1200: Questions and answers, next steps. 


The event will be co-hosted by Bristol-based facilitator, creative producer, curator, and writer, Roseanna Dias. Through Studio Susegad, she promotes care, rest, and connection in the creative sector and enjoys holding space for people to dig into deep questions in a supported environment. Roseanna's work focuses on social justice, collective imagination and wellbeing - explore it in more detail at roseannadias.com/portfolio.
You don't need to have an Industry pass to attend this event. Attendance is free but places are limited and registration is essential. Please sign up here and contact info@documentaryfilmcouncil if you have any access requirements: sign-up on eventbrite. 
In partnership with Documentary Film Council
Supported by the Arts and Humanities Research Council