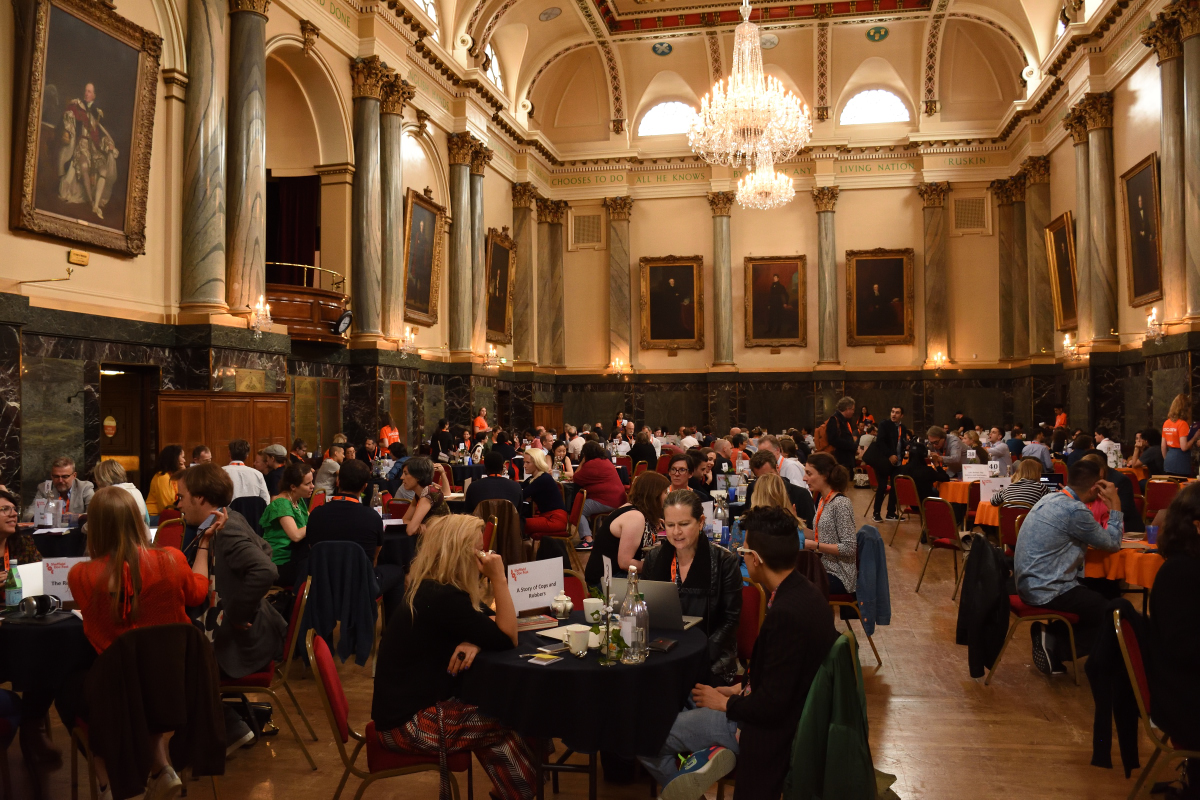 The MeetMarket is one of the world's largest documentary and factual markets and pitching forums. Selected projects will have the opportunity to meet with international industry representatives among 300+ international funders, broadcasters, distributors, festival programmers and exhibitors. The MeetMarket offers a unique way to pitch your project through carefully curated meetings between pitchers and industry representatives, for creative and financial discussions. It is open to all documentary makers, local and international, and we welcome applications from established, emerging as well as first-time filmmakers. Projects can be in any form ranging from long-form to series and formats. Pitching projects can be either in development, production, post-production or rough cut. The MeetMarket is not for completed projects which have already premiered. 
Our markets give you the chance to meet with the likes of A+E, ARTE, BBC, Bertha Foundation, Catapult Film Fund, Channel 4, Chicken & Egg Pictures, Curzon, Cinereach, Doc Society, Dogwoof, Field of Vision, The Guardian, Google, National Geographic, NETFLIX, New York Times, PBS, Pulse Films, SKY, Submarine Entertainment,Sundance Institute, SXSW, Universal, VICE, and many more companies and organisations who are looking to support and invest in new works of documentary storytelling.
Projects to come through the MeetMarket while in development/production include Searching for Sugarman (Malik Bendjelloul), One Child Nation (Nanfu Wang), The Edge of Democracy (Petra Costa), The Silence of Others (Almudena Carracedo), Stray (Elizabeth Lo), Mayor (David Osit), Shooting the Mafia (Kim Longinotto), The Square (Jehane Noujaim), God Loves Uganda (Roger Ross Williams), 5 Broken Cameras (Emad Burnat, Guy Davidi), A Family Affair (Tom Fassaert), The Act of Killing / The Look of Silence (Joshua Oppenheimer), Black Panthers: Vanguard of the Revolution (Stanley Nelson Jr.), Unrest (Jennifer Brea), Bobbi Jene (Elvira Lind), The Story of Film (Mark Cousins), plus many others that have found their funding partners in the market and audiences via connections with theatrical distributors, festival programmers, broadcast and SVOD executives.
If you have any enquiries regarding the MeetMarket, please email industry [at] sheffdocfest.com
Sheffield DocFest's MeetMarket is supported by Arts Council England, the British Film Institute, the Department for International Trade and Getty Images.