Sat 5 June 13:00
Online
1h 00min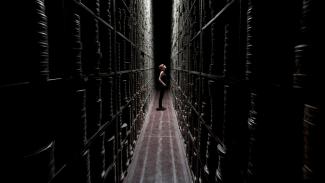 Founded in 1935, the BFI National Archive cares for Britain's national collection of moving image, one of the largest and most diverse in the world. Alongside a million film and TV items, paper collections include a dazzling array of scripts, stills, posters and designs. This event offers an introduction to BFI collections and how producers and filmmakers can engage with them, from the practicalities of footage licensing and rights clearance to in-house curatorial expertise and opportunities for bespoke broadcast collaboration.
Chair: Simon McCallum (Archive Projects Curator, BFI)
Speakers:
Gillian Scothern (Broadcast Partnerships Manager, BFI)
John Carino (BFI Archive Sales team)
Annabelle Shaw (Copyright & Rights Systems Manager, Rights & Contracts Dept., BFI)
A recording of this talk is available to watch for all Online Industry Pass holders on our Doc/Player platform. All live-streamed talks are captioned, provided by AI Media.