Sema Basharan
2021
07min
World premiere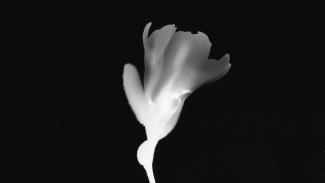 Bradford is a diverse, multi-faith city, with a history of peace activism and grassroots resistance. Its religious diversity has inspired people and movements whose faith has motivated them for works of peacebuilding. Through documenting the memories of faith-based activists in Bradford, The Branches Are Hope; The Roots Are Memory explores the links between Bradford's religious diversity, peace heritage, and grassroots activism; it is an audio-visual portrait of a unique aspect of Bradford's culture. Through the memories of Bradford's peace activists, filmmaker Sema Basharan explores her own relationship with her home city in a personal reflection inspired by the oral history recordings. This inter-faith film aims to document, interpret and share the often-overlooked voices of peace in the city, and explore their place in Bradford's unique culture and collective memory.
This film has been nominated for the Short Film Award.
The Branches are Hope; The Roots are Memory will be followed by an in-person Q&A with Sema Basharan which will be live-streamed from the cinema to Selects.
Director(s)

Sema Basharan

Country(s)

Year

2021

Duration

7 mins

Producer(s)

Sema Basharan

Language

English

Premiere status

World premiere

Strands/Competitions

Film website