2020
11min
National premiere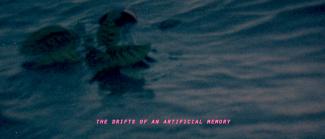 View The Last Observer for free on our Online Exhibitions Platform.
Post-human, Post-plant, Post-nature, Post-memory, Post-everything!
The Last Observer is a film from beyond the future and the past merged together. We are talking about a new world in which plants and technology dominate, where we can finally know what a plant has to say. After all human life has disappeared from Earth, a bored artificial intuition connects to non-human life. A plant is having a recurring dream about a 'last observer' and recounts this strange dream in a dystopian narrative. All the components of the film take us on a journey through time. The pairing of the images of a speculative future shot with Super 8, a format from the past, creates a contemplative and rather endearing environment that throws us directly into reflections around artificial intelligence, anthropocentrism, and self projections. 


Artist(s)

Lina Laraki

Country(s)

Year

2020

Medium

Moving Image

Duration

11 mins

Premiere status

National premiere