OnlyBans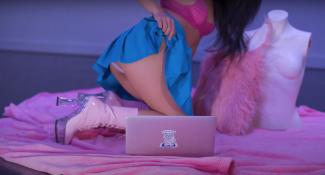 Book Tickets
A digital game that critically examines the online policing of sex workers and marginalised bodies.
Created by a team of sex workers and allies, OnlyBans is a game about social media censorship and digital discrimination. As players attempt to establish an online fanbase and earn money through posting erotic images, they encounter content moderation algorithms, shadow-banning and privacy threats, while also experiencing solidarity from sex worker peers who offer tips for avoiding harassment and mitigating platform data extraction. The game incorporates censored images and stories from real sex workers to illuminate the gendered, racial and financial discrimination enacted by technology platforms.
Content Guidance: The work contains discussions about sex.
Click here to play OnlyBans.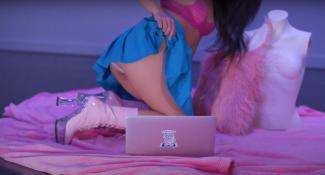 Awards

Premiere status

International premiere
Film details
Artist(s)

Lena Chen

Country(s)

Year

2021

Medium

Game

Duration

5 mins

Cinematography

Goofy Toof

Sound

Adrienne Cassel

Developer(s)

Maggie Oates

Writers

Lena Chen