Tzu-An WU
2020
1h 02min
International premiere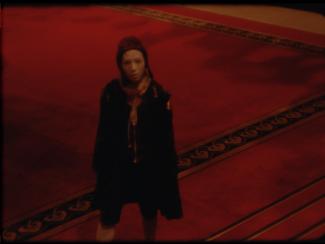 When the filmmaker told his aunt that he found his grandmother's painting in a Chinese restaurant in America, his aunt burst into tears. Wandering through Cold War constructions, Taiwan-US relations, generations of diaspora, family romances, and ghost stories, this film transforms personal and collective familial memories into a reworking of The Flying Dutchman, wherein they are doomed to sail the oceans forevermore.
This Shore: A Family Story will be followed by a live online Q&A with Tzu-An WU which will be live-streamed from the cinema to Selects.
Director(s)

Tzu-An WU

Country(s)

Year

2020

Duration

62 mins

Producer(s)

Tzu-An WU

Language

Chinese English

Premiere status

International premiere

Strands/Competitions

Subtitles

English Subtitles Throughout