Vadim Kostrov
2021
1h 49min
World premiere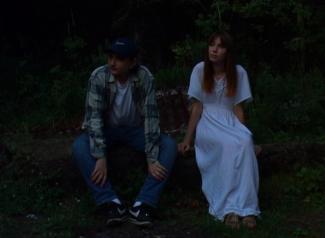 Set in Nizhny Tagil, Russia, Summer journeys nostalgically through the warm middle-Ural summer with eight-year-old Vadim and his half-sister Christina. They enjoy evening festivities with their older teenage friends by the fire, go on mellow skateboard rides, and have a quiet daytime nap in the garden house. Caressed by the sun and the warmth of his relatives, hidden in the quiet tranquillity of the garden and far away from the cruelty of the outside world, Vadim enjoys his childhood days. Acting as a serene lullaby that mimics the movements of a gentle breeze, Summer provides warmth, joy and solace, offering hope and strength for the future.
This film has been nominated for the First Feature Award.
Summer will be followed by a live online Q&A with Vadim Kostrov which will be live-streamed from the cinema to Selects.
Director(s)

Vadim Kostrov

Country(s)

Year

2021

Duration

109 mins

Producer(s)

Gleb Piryatinskiy

Language

Russian

Premiere status

World premiere

Strands/Competitions

Subtitles

English Subtitles Throughout