2020
03min
World premiere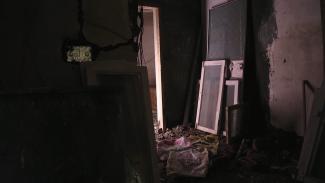 View Yeh Woh (Turmoil) for free at Site Gallery or on our Online Exhibitions Platform.
Anuj Malhotra's Yeh Woh (Turmoil) is a brief but potent distillation of the immensely volatile circumstances in India which are continually present. Using the extended metaphor of a house in woeful disrepair, the filmmaker grapples with the shocks and reverberations of state violence. But while a house can serve to protect from the turmoil lurking throughout the city, it can also become a fortress in which one locks themself away from others. Challenging his own engagement with collective protest, and the temptation to give in to feelings of middle-class apathy ingrained through one's upbringing, the filmmaker continually plays on the dichotomy of outside and inside. "The 'truth' of the outside world has now entered our house and now lives inside our own 'reality'; a horrific concoction."
Initially produced in January 2020 and shared as a video letter to the filmmaker's friends, Yeh Woh (Turmoil) predates several major crises and collective struggles in India since.


Artist(s)

Anuj M Malhotra

Country(s)

Year

2020

Medium

Moving Image

Duration

3 mins

Premiere status

World premiere

Film website