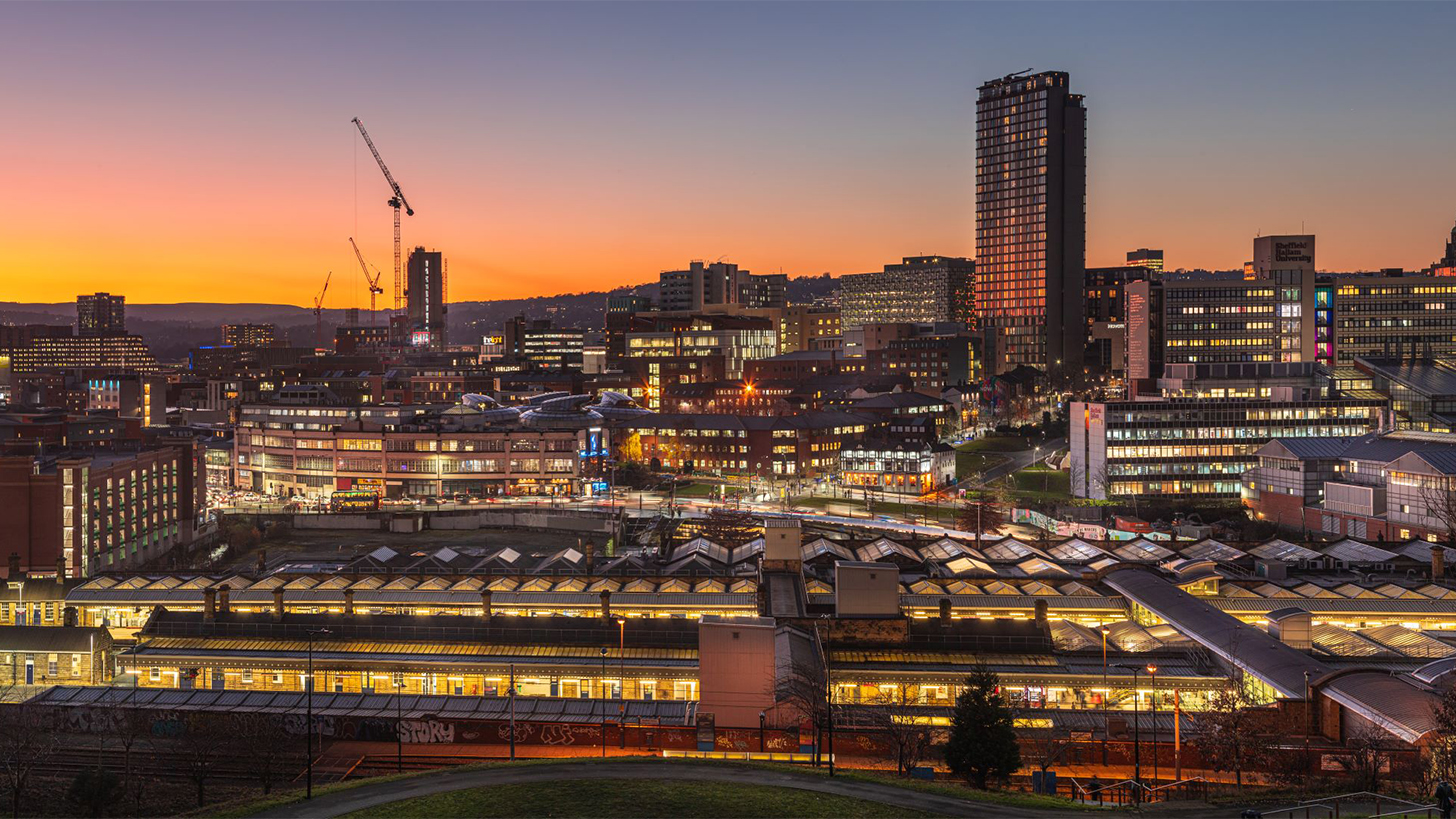 Sheffield is located in the centre of the UK in the county of Yorkshire. Our city is excellently positioned if you're visiting from within the UK, Europe, or the rest of the world due to its central position with transport links to all of the UK's major cities and airports.
---
Important Information and Travel Updates
Rail strikes are currently suspended as talks are ongoing between Unions and management, however this could change in the near future affecting travel between many parts of the UK. In the event that rail strikes are announced for any dates during the festival, we will update this webpage with information on how to manage this. 
Car sharing is an economical and environmentally friendly way to get to Fest. Carpooling cuts out transfers, queues and the waiting around the station time. Whether you have a ride to share or looking for one, car sharing is a great option for your trip to Sheffield wherever you're travelling from. 
Please be aware of the COVID-19 safety information when car sharing.
---
Coach services are an economical way for those travelling to Sheffield on a budget from within the UK. The coach terminal is steps away from the Festival hub in the city centre. 
There are two major coach services servicing Sheffield:
National Express: For timetables and fares, click here.
UK Megabus: For timetables and fares, click here.
---
Sheffield has excellent links to the rest of the UK including direct trains from London, Manchester, Liverpool, Edinburgh, and Newcastle. 
In partnership with Marketing Sheffield and East Midlands Trains, you can purchase discounted train tickets for fares between London to Sheffield at £99 return, standard class or £130 return, first class. You can find more information and download an order form for discounted tickets here.
Please note you'll need to book 10 working days in advance of the Festival. We recommend always checking fares on the East Midlands Trains website before purchasing any tickets, there may be some extra special advance purchase discounts available for when you want to travel.
For those travelling from Manchester Airport, Transpennine Express offers direct services to Sheffield. To search timetables or book, click here
If you're a 16-25 railcard holder, book directly through Transpennine Express to get 50% off! Transpennine Express connects Sheffield to the North and beyond. Use code TPESTUDENT on check out along with your railcard to access. For more details on the deal, click here
To search for services from other UK cities, click here.
General Train Information
From London: London St Pancras International is the primary train station that links Sheffield to the capital city. Direct trains take around 2 hours, with costs varying considerably depending on time travelling. London St Pancras can be reached via numerous Underground services on the Piccadilly, Victoria, Northern, Hammersmith, Metropolitan and Circle lines and is serviced by the Kings Cross St Pancras tube station.
From Manchester: The train journey from Manchester to Sheffield is 50 to 80 minutes depending on the operator, and there are multiple services between the cities every hour. Return tickets cost between £25-£40. There are also regular trains between Manchester Airport and Sheffield.
From Edinburgh: There are direct trains to and from Edinburgh, which take 3.5 to 4 hours depending on route and operator and costs can vary from £40 to £120.
Additional Cities: Leeds is about 50 mins away with frequent trains, while Birmingham and Liverpool are each around a 2-hour journey.
Train tickets are subject to an increase in price the closer the ticket is booked to the date of travel, so we suggest booking as far in advance as possible. Train tickets are also more expensive in "peak times" - these are between 07:00-09:30 and 16:00-19:00 so if it is possible to travel outside of these restrictions, doing so is advised.
If you have missed a connecting train because your train service has been delayed, you are not required to buy another ticket. Speak to station staff to see what your new timetables travel options are.
---
If you have any questions about your travel please email hospitality[at]sheffdocfest.com.