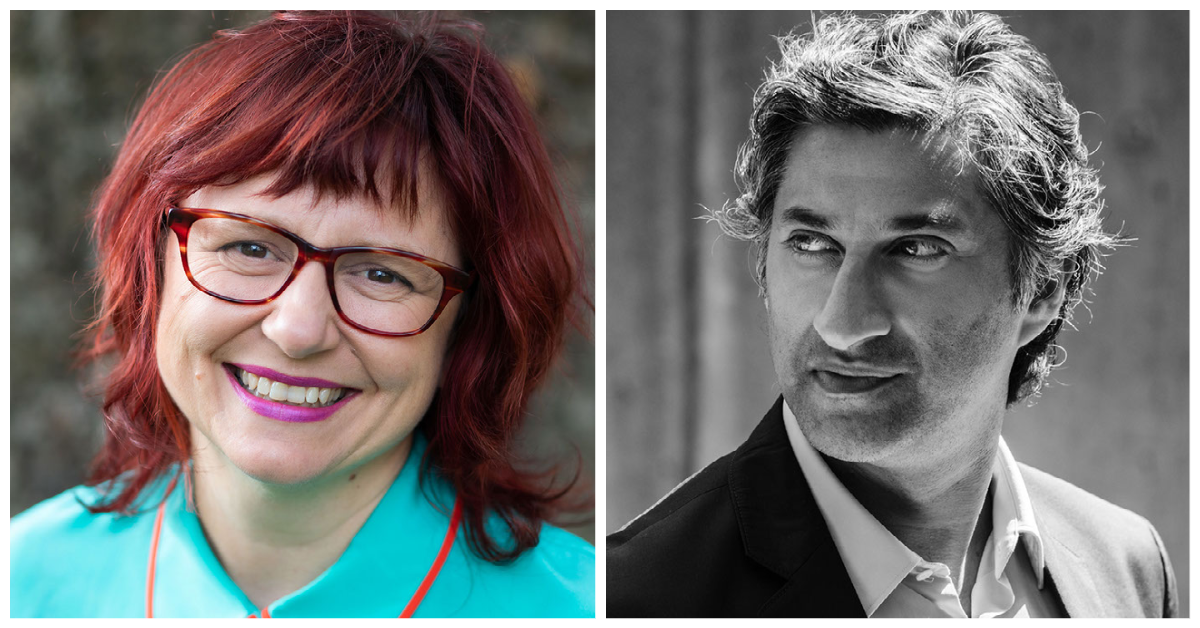 We are delighted to welcome film festival luminary Clare Stewart as Interim CEO and Academy and BAFTA award-winning filmmaker Asif Kapadia as Guest Curator for the next edition of Sheffield DocFest. 
Clare Stewart, former festival director of BFI London Film Festival, BFI Flare (2012-2017) and Sydney Film Festival (2007-2011) will take on the role of Interim CEO. In addition to steering the 2022 Festival, she will work with the Board and senior team to forge a new, long-term strategy for the festival. 

In a first for the Festival, Academy Award® and BAFTA-winning filmmaker Asif Kapadia, whose much-accoladed documentary films include SENNA (2010), AMY (2015) and DIEGO MARADONA (2019) will be Guest Curator for the 29th edition. He will personally select some sections of the screenings programme and work with the team on events, talks and other initiatives. 
Sheffield DocFest Chair, Alex Cooke said:
"The Sheffield DocFest Board of Trustees is thrilled to welcome Clare Stewart and Asif Kapadia as the leadership team for the 2022 edition. Sheffield DocFest plays an essential role in the global documentary eco-system and we couldn't ask for a better home than Sheffield: a city bursting with character, creativity and a strong sense of community. Clare's track-record inspiring and delivering change in the international film festival arena is exemplary and we are confident she will make a positive impact on the Festival's future as well as continue to support our commitment to nurturing local talent. Asif is one of the world's great filmmakers and documentary voices and he returns to Sheffield DocFest after opening the 2019 festival with DIEGO MARADONA and delivering a BAFTA Masterclass the same year. We look forward to his contribution to the 29th Festival edition as Guest Curator with great anticipation."
Clare Stewart, Interim CEO, said:
"Sheffield DocFest is renowned as a potent, innovative and fun Festival that brings together works of great urgency and creativity. It is a privilege to have the opportunity to build on the legacy of past leadership and to work with the Board of Trustees and the dedicated Sheffield DocFest team at a time when the landscape for festivals, documentary makers and audiences is shifting so radically. I am also excited to be collaborating with Asif, who is a passionate ambassador of both documentary film and the UK industry, and to be appointing a new Senior Programmer to lead on selection for the screenings programme. The documentary in all its forms – film, television, immersive and art – has never been more vital as we make sense of the critical state of our world and Sheffield DocFest has an important role to play as we strive for a more inclusive industry in the UK and internationally."
Asif Kapadia, 2022 Guest Curator, said:
"I'm excited to return to Sheffield DocFest in a creative capacity for the 2022 Festival. While the Festival will continue its vital role providing an annual showcase of outstanding documentary work, I am excited to be making a curatorial contribution to the programme, sharing films and bringing filmmakers I love to the event, while working with Clare and the DocFest team on the overall shape of the festival. As a filmmaker who works across features, documentaries, short film and now VR, I have been lucky to attend and present my work at numerous international film festivals, I know that without film festivals I wouldn't have a career! I am fully aware of their importance as meeting places for filmmakers, audiences and local communities wanting to connect, to be challenged, educated and inspired, as well as giving a crucial opportunity for new and experienced filmmakers to screen their work."
We are also pleased to announce that we are now recruiting for a new Senior Programmer who will work with Stewart on the overall selection for this year's edition. The position will also work collaboratively with Sylvia Bednarz, our Partnerships and Operations Director and Patrick Hurley, our Industry Director.
Click here for more details and to find out how to apply to this role.
2022 Films and Alternate Realities Entries
Entries for our 2022 Films and Alternate Realities programmes are now open. We welcome documentary and non-fiction films of all lengths, as well as artworks and projects in non-fiction storytelling, from all around the world, that wish to be considered for launching or premiering as part of our 2022 official selection.
Deadlines for entries are as follows: 
Early Deadline: 3 December 2021, 23:59 GMT
Standard Deadline: 11 February 2022, 23:59 GMT
Late Deadline: 4 March 2022, 12:00 Noon GMT
Click here to find out more, and submit your projects. We look forward to receiving your work!
To keep up-to-date with all the latest DocFest news, sign up to our e-newsletter here.