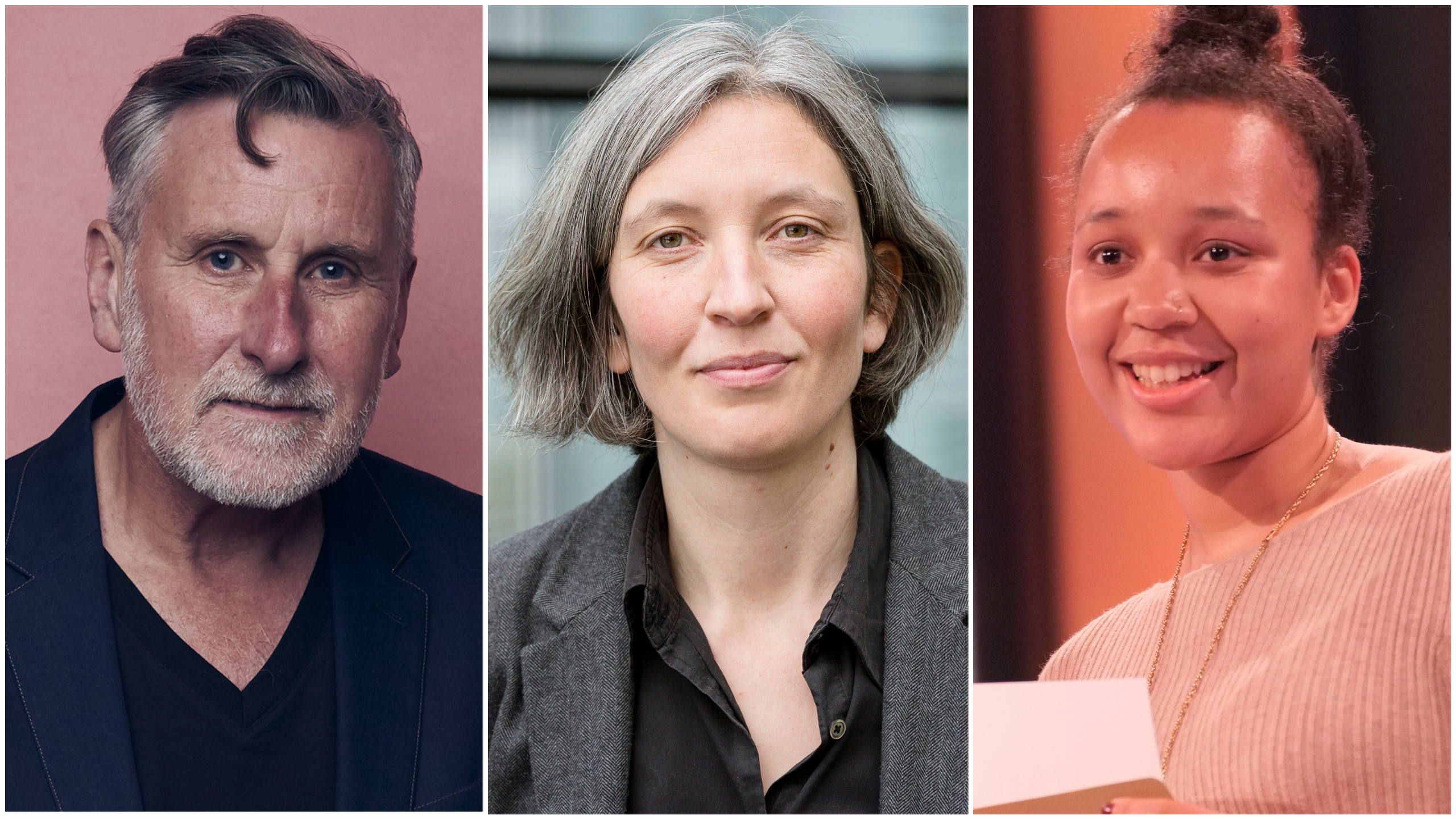 Following an open call for applications, we are delighted to welcome three newly appointed members to our Board of Trustees: Stephen Bowen, Lucy McDowell and Zoe Mumba. They will bring a wide-range of expertise to the organisation, across film, funding and development, human rights and law, public relations and technology. They join us at an exciting time, as we head towards our 30th Edition of the festival.
Meet our new Trustees
Stephen Bowen
Stephen Bowen is a social justice and human rights advocate, lawyer and academic with over 30 years' experience of human rights work. He originally trained as a barrister, and practised from the Chambers of Michael Mansfield QC, before leaving to join the United Nations as Chief Human Rights Officer to the UN Mission in Bosnia and Herzegovina (UNMIBH) during the conflict in the former Yugoslavia. 
Stephen has held senior positions within a number of leading human rights NGOs including: Campaigns Director, Amnesty International UK; Chief Executive Officer, British Institute of Human Rights; Legal Adviser to the Palestinian Centre for Human Rights; Director, Sigrid Rausing Trust; Programme Director, International Human Rights Law Group; and Director of FIELD (Foundation for International Environmental Law and Development). 
Stephen was Visiting Professor of International Human Rights Law at Queen Mary, University of London between 2010 and 2017. He has been a Senior Lecturer in Human Rights, Politics and International Relations at Kingston University since 2004, teaching on both undergraduate and postgraduate courses. He is also a Trustee of Manchester Pride and of the Faculty of Sexual and Reproductive Healthcare, a faculty of the Royal College of Obstetricians and Gynaecologists. 
Lucy McDowell
Lucy is a Senior Manager in the Public Engagement team at the Wellcome Trust. She has 26 years experience working with the filmmaking industry, firstly as a producer and director, making award-nominated documentaries for UK and International broadcasters. She joined Wellcome in 2015 to oversee their funding and support for the factual community, nurturing bold ideas through development and co-production funding. She has Executive Produced a wide range of high profile programmes and feature docs with partners including the BBC, Netflix, HBO and BFI. She is particularly interested in how to achieve impact through documentary and has supported a number of film impact initiatives. Her work has also explored how to surface marginalized voices, and how to work ethically with contributors.
Lucy: With so much going on in the world storytelling through film feels to me to be more important than ever, and DocFest plays a really valuable role in supporting these storytellers. I am excited to be able to contribute to shaping its future, to help enable new voices to be heard, and for local, national and international festival goers to engage with stories that reflect where we are, and who we are.  
Zoe Mumba
Born and raised in Sheffield, Zoe Mumba is an experienced PR and Communications professional specialising in media and entertainment technology. 
She has helped deliver integrated communications campaigns for some of the biggest brands in technology, including Verizon Media and Yahoo. Currently, she is the PR and Comms lead at Bitmovin, an Emmy award-winning video streaming company, overseeing the PR, corporate communications and internal communications programmes. Zoe also works on a voluntary basis for a non-profit called Breaking Barriers where she mentors young people from disadvantaged backgrounds to help them pursue a career in PR. 
In her spare time, Zoe enjoys exploring the Peak District, learning Bulgarian, spin classes, cooking and discovering new restaurants with her fiance.