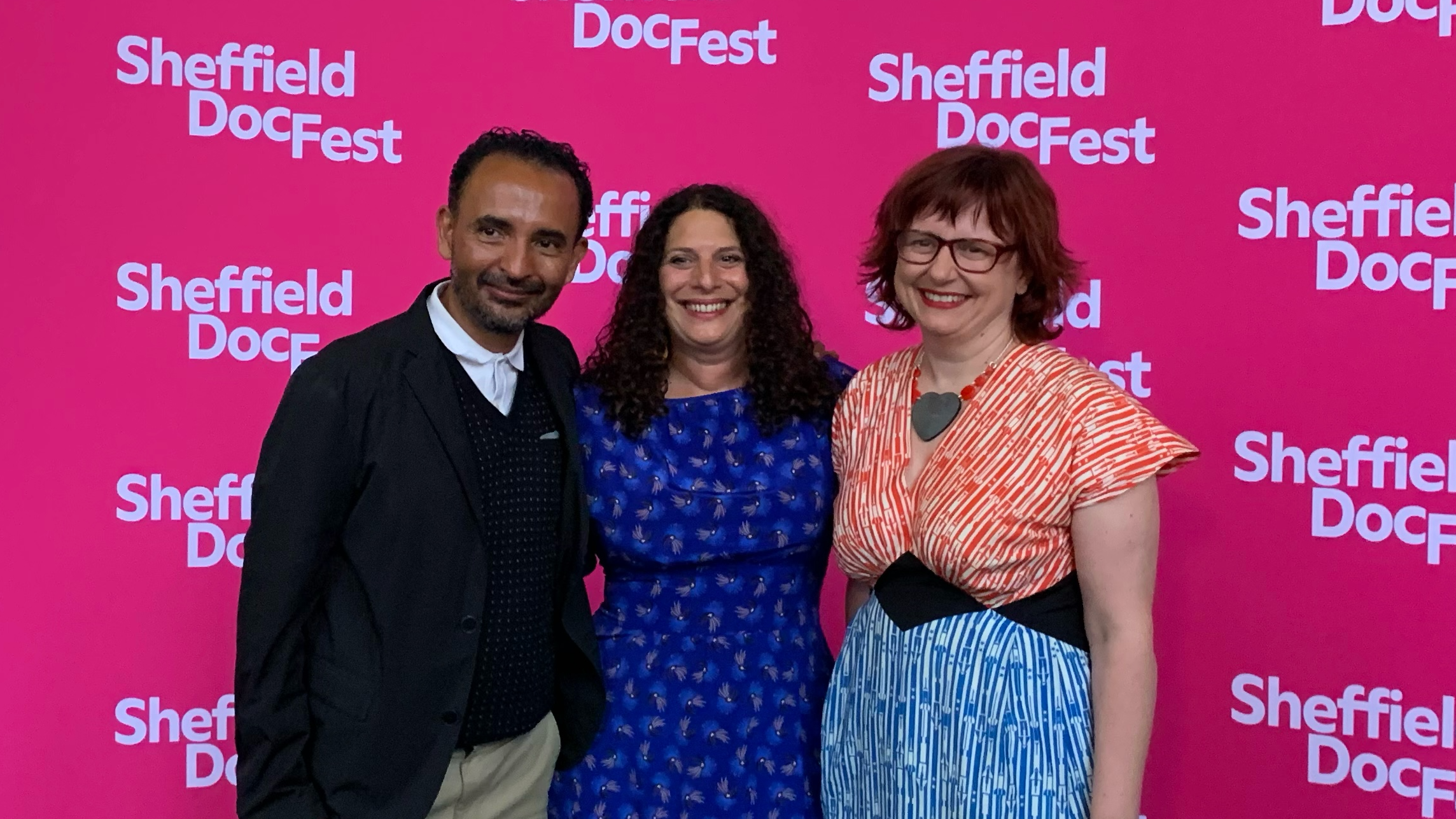 Following a successful return to a predominantly in-person festival, which saw Sheffield DocFest achieve attendances of 30,323, the organisation is adopting a new, joint leadership model for the future.
International Documentary Festival Sheffield – the Charity whose flagship event is Sheffield DocFest – will be led by a Managing Director responsible for business affairs, partnerships & fundraising, production & operations as well as audience development; and a Creative Director who will be responsible for setting the programme agenda across Film Programmes, Alternate Realities, Marketplace & Talent and Talks & Sessions.
We are thrilled to announce that Raul Niño Zambrano, who joined the Festival as Head of Film Programmes this year, will move into the role of Acting Creative Director to deliver the 30th edition of Sheffield DocFest, 14-19 June 2023. Highlights of the 2022 Film Programme included the Opening Night premiere of Brett Morgen's Moonage Daydream; an expansive selection of films from Ukraine; and 38 world and 22 international premieres, amongst them two Yorkshire productions – from Sheffield A Film about Studio Electrophonique, and from Bradford A Bunch of Amateurs, which went on to win the Audience Award.
Interim CEO Clare Stewart - who joined in November 2021 along with Guest Curator Asif Kapadia - will support the Board in the recruitment of the new Managing Director. She will continue to work with the Board and Team on strategic planning and lead on operations until the end of the year, supporting the transition for both Managing and Creative Directors.  
In keeping with a position of this standing, the permanent role of Creative Director – for Festival 2024 onwards – will be openly recruited ahead of Sheffield DocFest 2023.
 "The Board is hugely grateful to Clare for steering the 2022 edition of the Festival, and for extending her original commitment to support on the next phase of Sheffield DocFest's organisational development. We warmly congratulate Raul on both his contribution to the 2022 programme and his move into creative leadership for our 30th edition." Alex Cooke, Chair of the Board of Trustees 
We are now commencing a search for the new Managing Director. Click here for more information and application details.
Image (Left - Right): Raul Niño Zambrano - Acting Creative Director, Alex Cooke - Chair of the Board of Trustees, and Clare Stewart - Interim CEO.