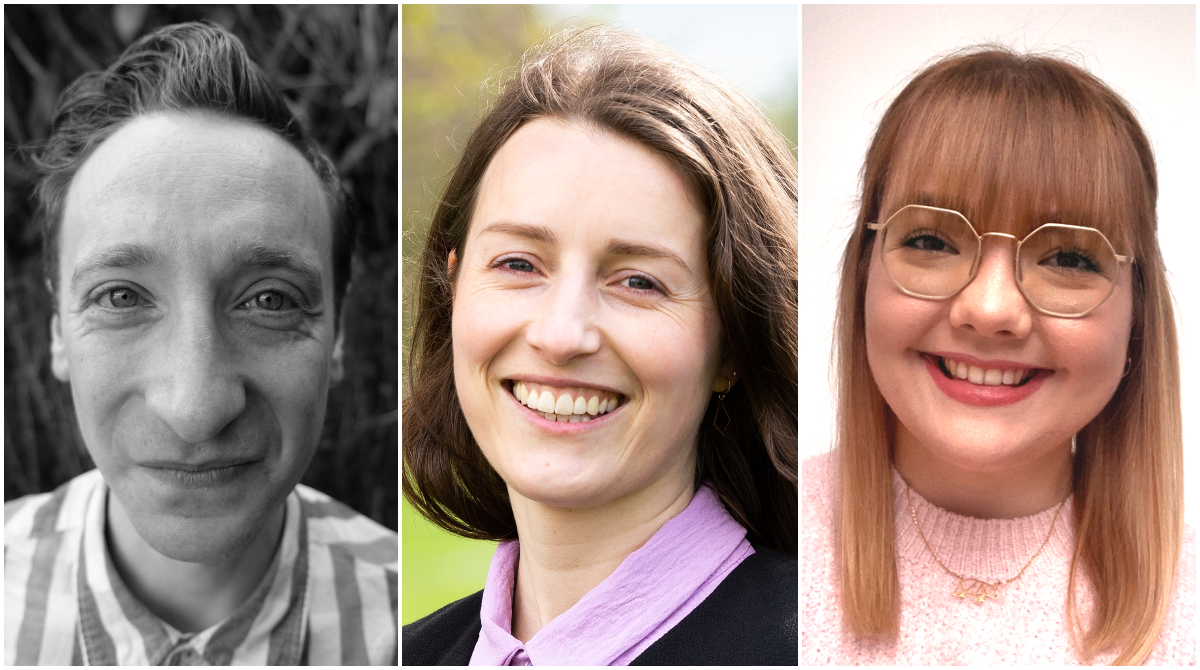 We are pleased to reveal that Charlie Phillips will be Executive Producer - Industry Participation and that Charlotte Reekers will be Senior Industry Producer for the 2022 edition, setting the agenda for the industry programme including the MeetMarket and the Alternate Realities Talent Market (entries close on Friday 4 March, 12 noon GMT.) and the UK Broadcast Production Talent Market which opens for submissions Tuesday 15 March.
Well-known to the international documentary community, Charlie returns to the Festival in a consulting role having previously served as its Deputy Director and Marketplace Director. He starts on 1 April following the conclusion of a stellar 7+ years at The Guardian as Head of Video, where he was responsible for overseeing all moving image work for the Guardian's platform. As Executive Producer - Industry Participation, Charlie will lead on attracting decision-makers and experts to assess market projects and to participate in Sheffield and online this June.
Charlotte brings a terrific skillset as our Senior Industry Producer, having previously worked on various documentary/non-fiction marketplace programmes, including as Head of the Co-Production Forum at FIPADOC, as Senior Programme Manager - Non Fiction at IFP (Independent Filmmaker Promotion) and as a Producer at IDFA Forum. Most recently she developed the pilot program Fiction Toolbox at the EFM Market (2022) for producers from marginalised communities. She is also a Sheffield DocFest returnee, having worked in the industry team in 2016. In addition to producing the marketplace activity, Charlotte will deliver a range of initiatives taking place during the festival for delegates of all experience-levels who are interested in making industry connections and gaining industry knowledge. She will also oversee live pitches and bespoke sessions for international delegations.
And Sophie Duncan is back for her third year in the Industry team, newly elevated to Industry Programme Coordinator. Sophie is also Senior Programmer Women X, an event which uplifts women, non-binary, and gender nonconforming filmmakers. Other festivals she has worked on include London Short Film Festival, Open City Documentary Festival, Leeds International Film Festival and BFI Flare. 
We are thrilled to be announcing the team that will deliver our return to a predominantly in-person industry programme!
Image (Left – Right): Charlie Phillips, Charlotte Reekers and Sophie Duncan.