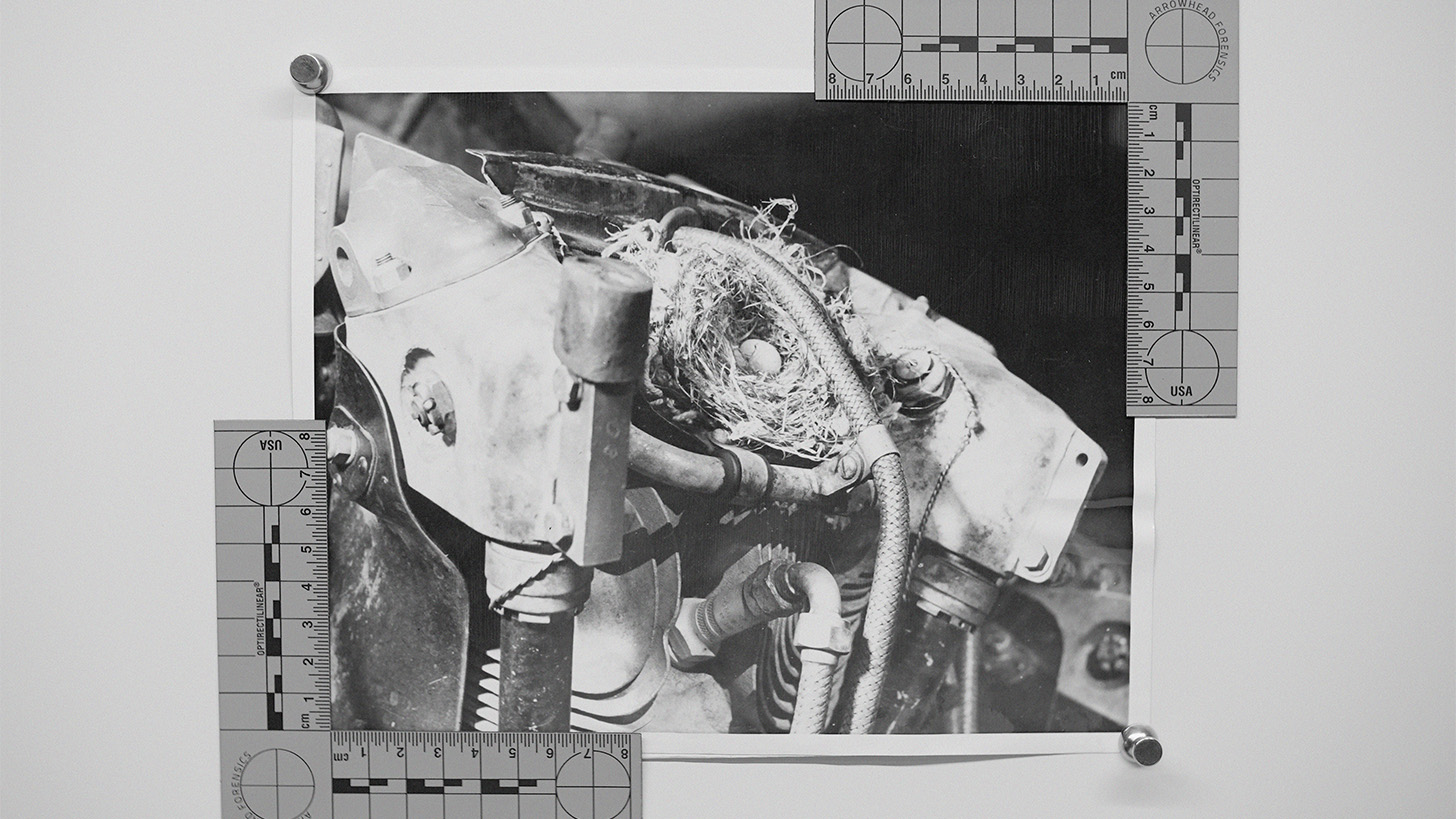 In addition to the previously-announced commission of Charlotte Jarvis' In Posse, we're pleased to announce new commissions of Alex Tyson's moving image installation The Registry and the web radio station Right on Time Radio, presenting seven new broadcast works to be premiered at the 28th edition of Sheffield DocFest this June.
The Registry, a new moving image installation, is Alex Tyson's first narrative work, using fiction as a means to comment on topics salient to the documentary/non-fiction field: the afterlives of images of war and their fictional representation; the potential tokenisation of subjects, stories, and makers by the industry; and the ethical dilemmas arising from the commercialisation of the stock image/footage market. An elliptical, layered psychological horror film, The Registry brings together multiple storylines which intersect in complex ways, circling around a retired war photographer, his twin brother and twin daughters, a documentary filmmaker and two mysterious hard drives. 
Los Angeles-based artist and filmmaker Alex Tyson has built a practice that spans the myriad forms and expressions of non-fiction filmmaking. His work has been shown at festivals including MoMA's Documentary Fortnight, Film at Lincoln Center's Art of the Real and Visions du Réel, where his film Mountain Fire Personnel was awarded in 2015. He is also an in-demand cinematographer who has contributed to Oscar-nominated and Emmy-winning documentaries distributed by HBO, National Geographic, Discovery and Netflix.
Alex Tyson's The Registry will world premiere at the festival, at S1 Artspace in Sheffield, curated by Herb Shellenberger. The work will also be viewable online through the duration of the festival on our Arts Programme's Online Exhibitions Platform. 
Curated by Soukaina Aboulaoula, Right on Time Radio is a temporary web radio station, which will air daily on our Online Exhibitions Platform during the festival. 
Right on Time Radio aims to initiate conversations, and to establish a platform of companionship which offers an alternative way of being and spending time 'together'. It also offers listeners the opportunity to shift from the visual dimensions of the festival into a space of collective listening.
Contributors to Right on Time Radio include AWU Radio, Himali Singh Soin, Karim Kattan & Yasmine Benabdallah, Les Bonnes Ondes ft. Layal Rhanem, Listening to the more-than-human (a collaboration with Doc/Fest Exchange), Micro Radio and Yasmina Reggad. The radio station features newly commissioned works, including sound performance, discussions, contemporary literature, reflections and sound experimentations. 
The Arts Programme—including all exhibitions and events both in person and online—is free and open to all, and is supported by Arts Council England. 
The exhibitions will take place at venues in Sheffield including Site Gallery, S1 Artspace and the Sheffield Hallam University Performance Lab, as well as online, globally accessible through the Online Exhibitions Platform. Booking will be available, and is strongly advised for all in-person exhibitions and events, if visiting exhibitions please bring plug-in headphones.
Want to keep up to date with all our DocFest news? Sign up for our newsletter here.