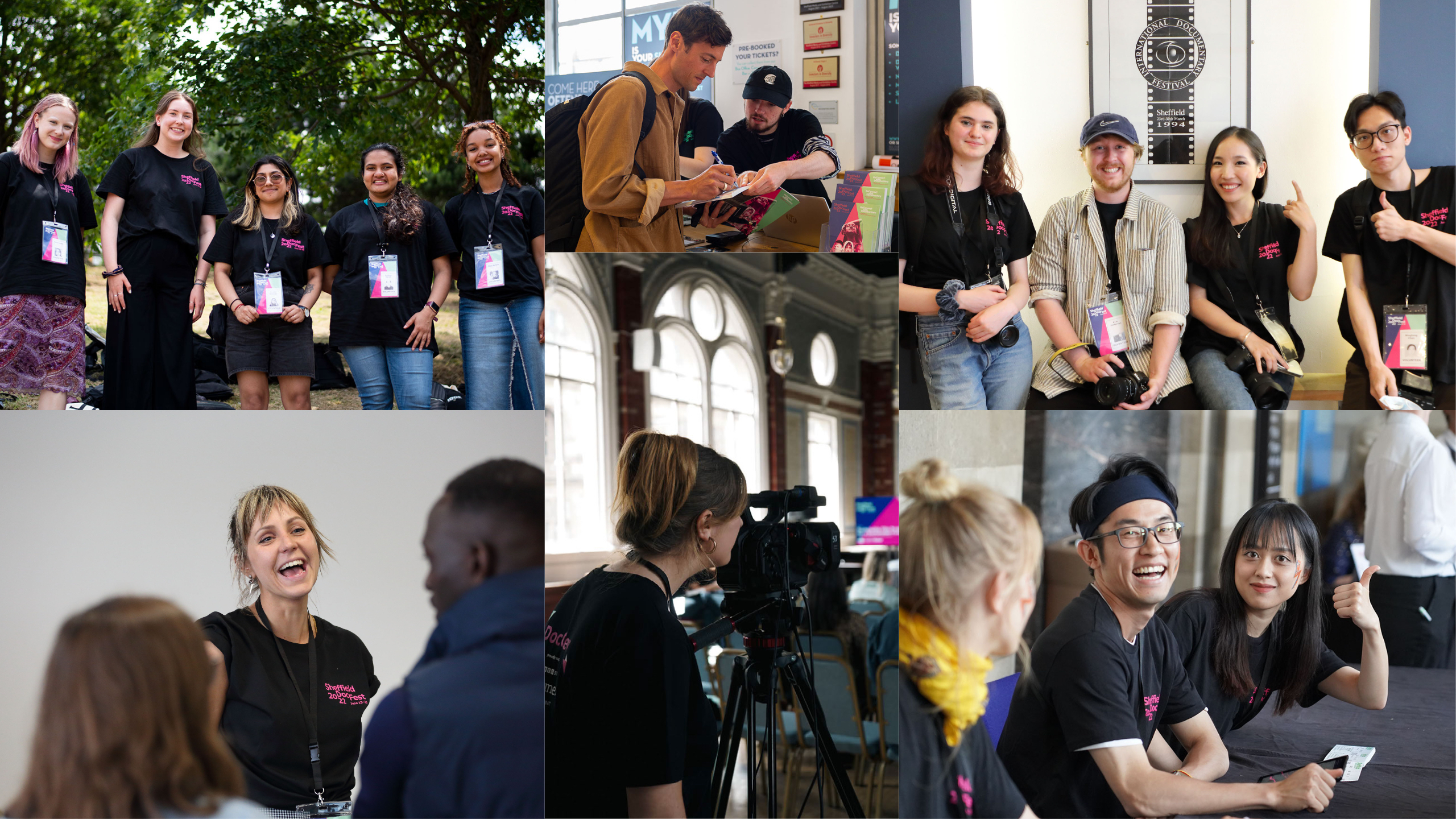 Applications are now open for our DocCrew Volunteer Programme. This year we're celebrating our 30th Edition, join us in June and help us bring the festival to life. Experience new work from filmmakers and artists around the world, meet like-minded people, gain new skills and experience, and have fun!
Our Volunteer Programme offers an exciting opportunity to see how a festival works, whilst exploring your interests. There are plenty of ways to get involved, with roles spanning across all aspects of the festival.
"Working with Sheffield DocFest was an amazing experience. I had a chance of working as a camera operator during the events and got to watch a lot of the amazing films that were being shown and made some great connections there. After that, I also had the chance to work as a Festival Assistant which gave me the opportunity to learn more about how the festival works! I would recommend everyone to volunteer."
– Rita Pais, Film Crew 2021
"Volunteering for Sheffield DocFest was a brilliant opportunity. I worked with the social media team and was given a lot of independence and trust. It helped to develop my skills and exposed me to varied documentary work that I would have missed otherwise. The team at the festival are so supportive and if you are thinking of volunteering then you should."
– David Hall, Social Media Crew 2021
We welcome applications from anyone aged 16+. Applicants under 18 years of age will need to provide written permission from a parent or carer to take part.
We work to ensure the festival is accessible to everyone. If you have any questions about whether a role is suitable for you, please get in touch via volunteer [at] sheffdocfest.com