United Kingdom

,

Germany

,

Latvia

,

Sweden

2021
30min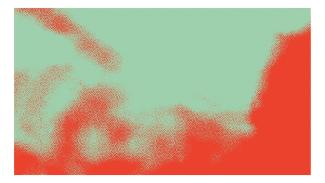 How can we expand our perceptions and awareness beyond a reductionist view of 'nature'? We invite you to join us in exploring your sensitivity and ways of listening, walking together the circles of ecological intimacy.

This audio walk will invite us into sensing in silence the worlds around and within, proposing to notice other beings inhabiting the landscapes we walk, multiple intelligences, and the plurality of organic forms of sensitivity. We will be paying special attention to birds and their perspectives, joined by comparative ecophysiologist Dr Steve Portugal, whose research explores sensory ecology and the behaviour of birds.

This audio walk will be preceded by an interactive workshop on Thu 10 Jun at 11am (UK time). To register for this free workshop please click here.

This audio piece was commissioned by Sheffield DocFest with support from Wellcome Trust, as part of DocFest Exchange: Beyond Our Own Eyes.


Artist(s)

Foresta Collective

Country(s)

United Kingdom

,

Germany

,

Latvia

,

Sweden

Year

2021

Medium

Sound

Duration

30 mins

Strands/Competitions