Thu 10 June 11:00
Zoom
1h 30min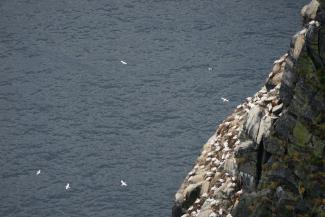 How can we expand our perceptions and awareness beyond a reductionist view of 'nature'? We invite you to join us in exploring your sensitivity and ways of listening to the more-than-human world, walking together through circles of ecological intimacy.

Audio Walk
The audio walk will invite us to sense in silence the worlds around and within, to notice other beings inhabiting the landscapes in which we walk, the multiple intelligences, and pluralities of organic forms with which human existence is entwined and is inseparable from. We will be paying special attention to birds, joined by Dr Steve Portugal, a comparative ecophysiologist, whose research explores sensory ecology and the behaviour of birds. Listen to the audio walk here.

Online Workshop
The workshop will invite us to playfully join the collective choir of rhythms, sounds, gestures, and stories, found during the audio walk and share them through oral, written or drawn storytelling.

Both parts of the experience explore the phenomenon of attentiveness in connection with the contemporary ecologies we inhabit, departing from a close connection with the natural environments, embodied awareness, and a process of larger-self-discovery, with the wish to recognise relations as meaningful with intensity and nuance.

This workshop will be hosted on Zoom. To register please click here.
For the full DocFest Exchange: Beyond Our Own Eyes talks and films programme click here.

image credit: Sabina Enéa Téari