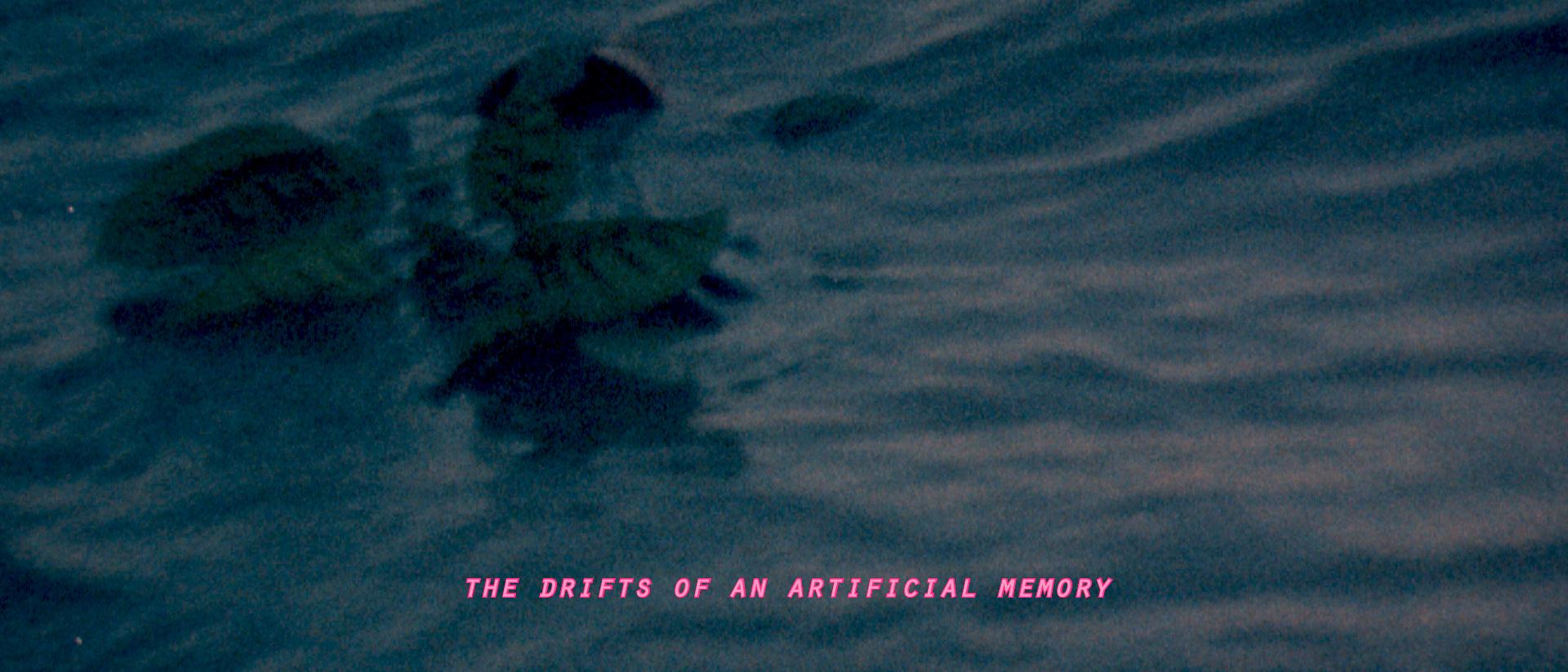 In collaboration with The Hepworth Wakefield, we are delighted to announce a salon screening programme, which includes moving image works from UK and international artists and filmmakers Geraldine Snell, Heesoo Kwon, Duncan Marquiss, Lina Laraki and Séamus Harahan.
This event, curated by Joe Cutts, is part of our touring Alternate Realities programme and is supported using public funding by Arts Council England.
Selected from our 2021 Arts Programme, the screening forms a dialogue with Barbara Hepworth's sculptural and two-dimensional work, featuring films that explore an interplay of stillness and movement, bodies in space and the material histories of the land, shaped over geological time. The works tell stories of post-human life and new worlds where plants and technology dominate, as well as highlight observations of human unpredictability and incidental acts, captured in natural and built environments.
Join us Friday 21 – Sunday 23 January, 11:00 – 16:00 at The Hepworth Wakefield. Book here.
-
The selected works have been taken from the 2021 Arts Programme, curated by Soukaina Aboulaoula and Herb Shellenberger.
The works in this programme are:

Still Life Moving: Sublime Presence Activation
Geraldine Snell / United Kingdom / 2020 / 8 mins
Still Life Moving: Sublime Presence Activation depicts the artist and her housemate bearing a fascination towards the hypnotic tones cast by the sunlight, beaming inside, forming new compositions, drawn from a collision with the coloured drinking glasses within their kitchen. Part of Snell's wider series of works Light & Love, Still Life Moving was originally conceived for social media as a short observation, highlighting curiosities in organic light behaviours, and posing contrasts to the polished imagery competing for space and attention we frequently see online. 
 탈피를 위한 의식 A Ritual for Metamorphosis
 Heesoo Kwon / South Korea / 2019 / 12 mins
Set to a backdrop of healing rhythms in ironing sticks hitting stone (used a metaphor for the invisible labour of Korean women), A Ritual for Metamorphosis (탈피를 위한 의식 ) is a visual journal re-examining the artists past through a personal lens, combining the traumatic with the fantastical. Adopting the body of a nude avatar, Kwon revisits her childhood home by entering a past video taken by her father of family moments. By returning to her past home, she is also returning to her past memory, or an altered memory, as Kwon now begins to discover past family rituals, potentially once not as visible or evident during her youth. 
Dancing
Geraldine Snell / United Kingdom / 2020 / 4 mins

Geraldine Snell's Dancing is the second in this salon screening that takes the form of an unregimented study of organic light play within the artists home. The artwork captures the slow-paced action of the sunlight shifting across the living room wall as a static camera shot highlights the shadow play of a door quickly opening and then closing, combined with the artists hand dancing, transcending to her figure gradually becoming more visible across the frame. Part of Snell's wider series of works Light & Love, Dancing was originally conceived for social media as a short observation, highlighting curiosities in organic light behaviours and examinations of a passing phenomena.
Mirror Test
Duncan Marquiss / United Kingdom, Scotland / 2019 / 6 mins
The 'mirror test' is a behavioural science experiment in which an animal is presented with a mirror to see if they recognise their own reflection, or mistake the image for another animal. Corvid birds such as magpies and jackdaws have reportedly passed this test, yet it remains uncertain if the experiment proves that an animal is self-aware.
In Mirror Test, a jackdaw explores a domestic interior, flitting between shelves and disrupting kitchen counters. Images of Jacky exploring her environment are accompanied by an interview with Kerstin and Stephan Voigt, former residents of East Germany who live with the bird. Their conversation ranges from speculations on animal intelligence to ambivalent recollections of the reunification of Germany in 1990, recalling double lives within the GDR and the self-contradictions of the capitalist democracy that consumed the East.
The Last Observer
Lina Laraki / Morocco / 2020 / 11 mins
The Last Observer is a film juxtaposing the past and a life beyond the future together, tied in a video essay re-imagining a new world where the artificially intelligent and natural world are in control, acting with a pulse, allowing us to understand what a plant has to say. The composition of images shot on super 8 highlights that Laraki references the past through the artistic medium when considering what a speculative future could entail.
"After all human life disappeared from earth, a bored artificial intuition connects to non-human life. A plant is having a recurrent dream about a 'last observer'. . A dystopian narrative set in a speculative future tries to reconnect us to possible lost affects."
There's A Weight On You But You Can't Feel It
Séamus Harahan / Northern Ireland / 2018 / 13 mins
There's A Weight On You But You Can't Feel It is a filmic collection of captured footage between 2008 and 2018. This composition takes a focus of Harahan's observation towards documentary, organically shot on video from a distance across the different locations the artist has lived in within Northern Belfast. The films contain found activity across both natural and urban landscapes, embodying plant, animal and human movements of unpredictability and organic behaviour. 
Originally shot with a curiosity, the camera in the beginning is fixed with minimal movement, allowing the subject to speak for itself, to then gradually follow the path the subject leads it down. The films, now together as one, are accompanied with a sound score, offering the viewer a refreshed opportunity to contemplate the hilarity and mystique the work carries out, as we further consider the role we play as either the patient observer or the dis-engaged subject.
Intro-Bee-ing Sequential Spectrum (cold open) (2014, 0:49)  / bitter branches (2018, 2:29)  / I'm running on a river (cold open) (2014, 0:29) / Ubaldo Continiello (2013, 1:18)  / Stay Here a While (2008, 0:38)  / fitter happier II (cold open) (2010, 2:20) / shiney wet stones (cold open) (2016, 3:14)
Image credit: The Last Observer, Lina Laraki, 2020.