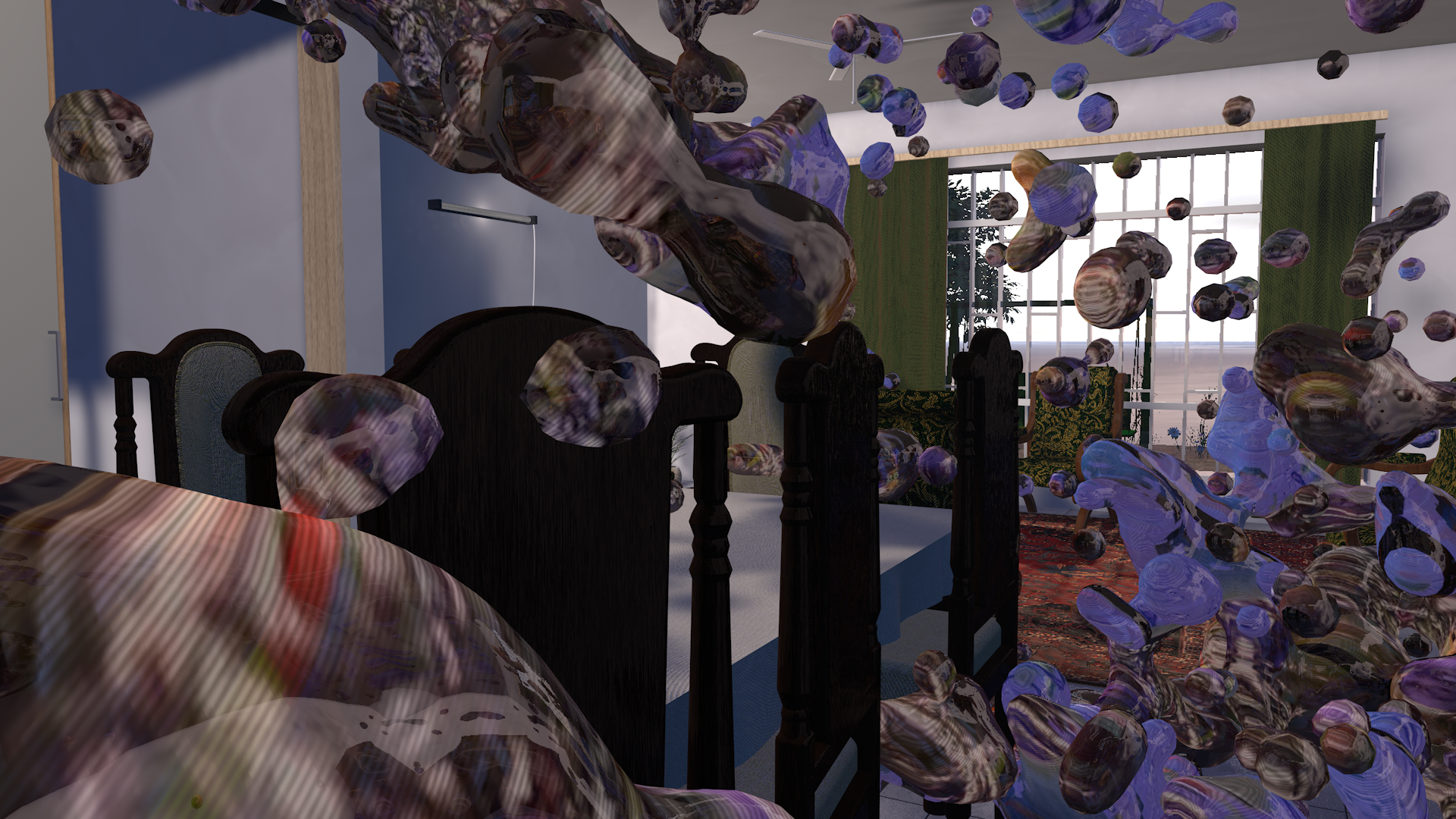 We are delighted to announce the return of our Alternate Realities touring programme this winter. 

We will take artworks from our 2020 and 2021 Arts Programme to organisations across the UK, partnering with:

The Cooper Gallery

,

SET Woolwich

and

The Hepworth Wakefield

.
Works will be selected from the last two editions of Sheffield DocFest exhibitions: Ghosts & Apparitions curated by Joe Cutts; Here In This Room, curated by Herb Shellenberger; and Right on Time, curated by Soukaina Aboulaoula. A curated selection of immersive work from around the world will be showcased across the three venues with participating works and artists to be announced in the coming weeks 
Through the use of moving image, CGI, sound and performance, the works in this programme challenge and respond to contemporary issues of societal revolt, architectural development, urban decline, environmental racism and ghostly embodiment.
The dates for the Alternate Realities tour are as follows:
The Cooper Gallery / 25 November, 5pm-7pm – Programme Details
The Cooper Gallery / 9 December, 5pm-7pm – Programme Details
The Cooper Gallery / 27 January, 5pm-7pm – Programme Details
SET Woolwich / 13-18 January – Programme Details
The Hepworth Wakefield / 21-23 January – Programme Details
Supported by Arts Council England, Alternate Realities comprises a range of activities including exhibitions, talks and events, and showcases non-fiction works which are made in a myriad of forms including: digital art, moving-image, VR, XR, AR, performance, sound, installation and more. Sitting as a core programme of Sheffield DocFest, Alternate Realities is a place for innovative collaborations between the world of non-fiction artists, filmmakers and technologists. 
Now in its fourth year, the Alternate Realities tour has historically exhibited artistically provocative and technologically progressive artworks to national art organisations across the north and south, raising awareness of urgent political issues via non-fiction storytelling and providing insights into developing technologies within local communities and educational institutes. Partners have included FACT Liverpool, Barbican, HOME Manchester, Lighthouse (part of Brighton Digital Festival) and the National Science & Media Museum.
Parallel to this, the programme has also toured across the Americas (with the support of British Council) to Montevideo, São Paulo, Buenos Aires and Montreal. We reached new audiences, supported local trade and removed barriers preventing local audiences in accessing modern technologies. Partners have included DocMontevideo/CCE Montevideo, DocSP/Unibes, Noviembre Electrónico/Centro Cultural San Martín and the Phi Centre.
Through further visibility of artists' works, the touring programme supports emerging and established artists in pursuing new opportunities whilst bringing works to new audiences. Previous exhibiting artists have included Richard Butchins, Marshmallow Laser Feast, Asad J Malik, Georgie Pinn, Martin Hertig, and many more.