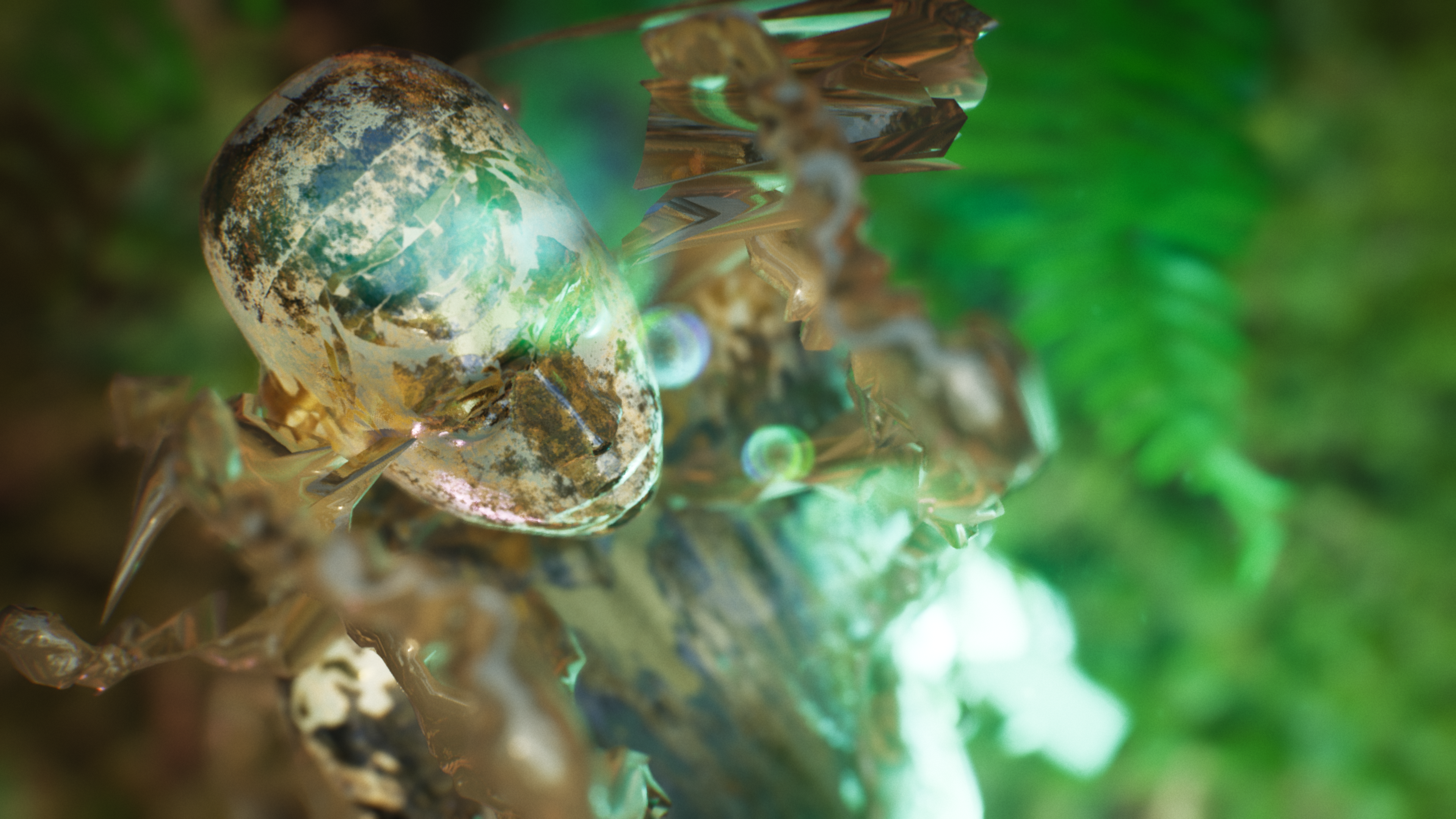 We are delighted to announce the first of three evening salon events this winter, in partnership with The Cooper Gallery. Join us Thursday 25 November, for our opening drinks reception and screening.
Comprising highlights from the 2020 programme curated by Joe Cutts and the 2021 Arts Programme curated by Soukaina Aboulaoula and Herb Shellenberger, we welcome the cinematically imaginative and progressive work of international artists and collectives Bassam Al-Sabah, Keiken & George Jasper Stone.
The artworks in this programme are framed around the notions of placement and belonging, posing provocations around personal and social architecture, communal and individual responsibility, and environmental deterioration. Through CGI, memories and visions are transferred, creating familiar and new worlds that highlight, but technologically help decrease the disconnect between our past, present and future.
The works in this programme are:
Wandering, wandering with a sun on my back
Bassam Al-Sabah / Ireland / 16 mins / 2018
The tone of this film is existential, contrasting with the hyper-concentrated computer-generated visuals. We are presented with a shimmering human representation within dwellings that cannot be escaped. These are set in landscapes that oscillate between a dystopian and utopian scenery. Objects pulsate, morph and melt into each other producing an amorphous representation of pain and distress.

Fenced within the silent cold walls
Bassam Al-Sabah / Ireland, Iraq / 12 mins / 2018
The CGI film features a recreation of Al-Sabah's former home in Iraq, which his family cannot return. As the film moves through the house, digital images begin to escape from the forgotten TV and computer screens and materialise into living forms. These forces surge out in utter destruction, invading the domestic realm without restraint. We then hear a narration in Arabic from his grandmother where she describes the burning of sentimental objects in the home before fleeing, and digital fabrications of these objects appear before disintegrating.
Feel My Metaverse
Keiken, George Jasper Stone / United Kingdom / 40 mins / 2019
Feel My Metaverse is a CGI film built in a gaming engine about a speculative future where the earth is rendered uninhabitable due to the climate crisis. 
The CGI plays on our understanding of reality and the idea that we can create our own future through the stories we collectively believe in. The narrative critiques the disconnection of the monopolising desires of corporate and futurist visions, within the wider context of inequality and climate crisis facing humanity at the moment. Considering the increasing fragility of shared belief systems, it contemplates how individuals can be required to trust, suffer and live in realities that they intuitively disagree with. The film also explores how technology can be used as an emancipatory tool to reconnect to ourselves and surroundings. 
Extending from the film, the AR filters are based on the three protagonists - C, O, and Pando - inviting the audience to experience and become the characters as well as augment parts of the film using the filters 'Screening Inside' and 'Pando'. The filters are also accessible beyond the film where viewers can continue to use them and share the experience.
Join us at The Cooper Gallery in Barnsley, Thursday 25 November 5–7pm. This event is free to attend, however b

ooking is required – tickets are available here. 
This is an over 18s event, and requires a negative lateral flow test on arrival, or proof of vaccination / NHS COVID Pass.
For more information about how to obtain rapid lateral flow tests, please see here: https://www.gov.uk/order-coronavirus-rapid-lateral-flow-tests
Image credits:
Keiken + George Jasper Stone, Feel My Metaverse, 2019 – Created for Jerwood Collaborate!, supported by Jerwood Arts and Arts Council England.