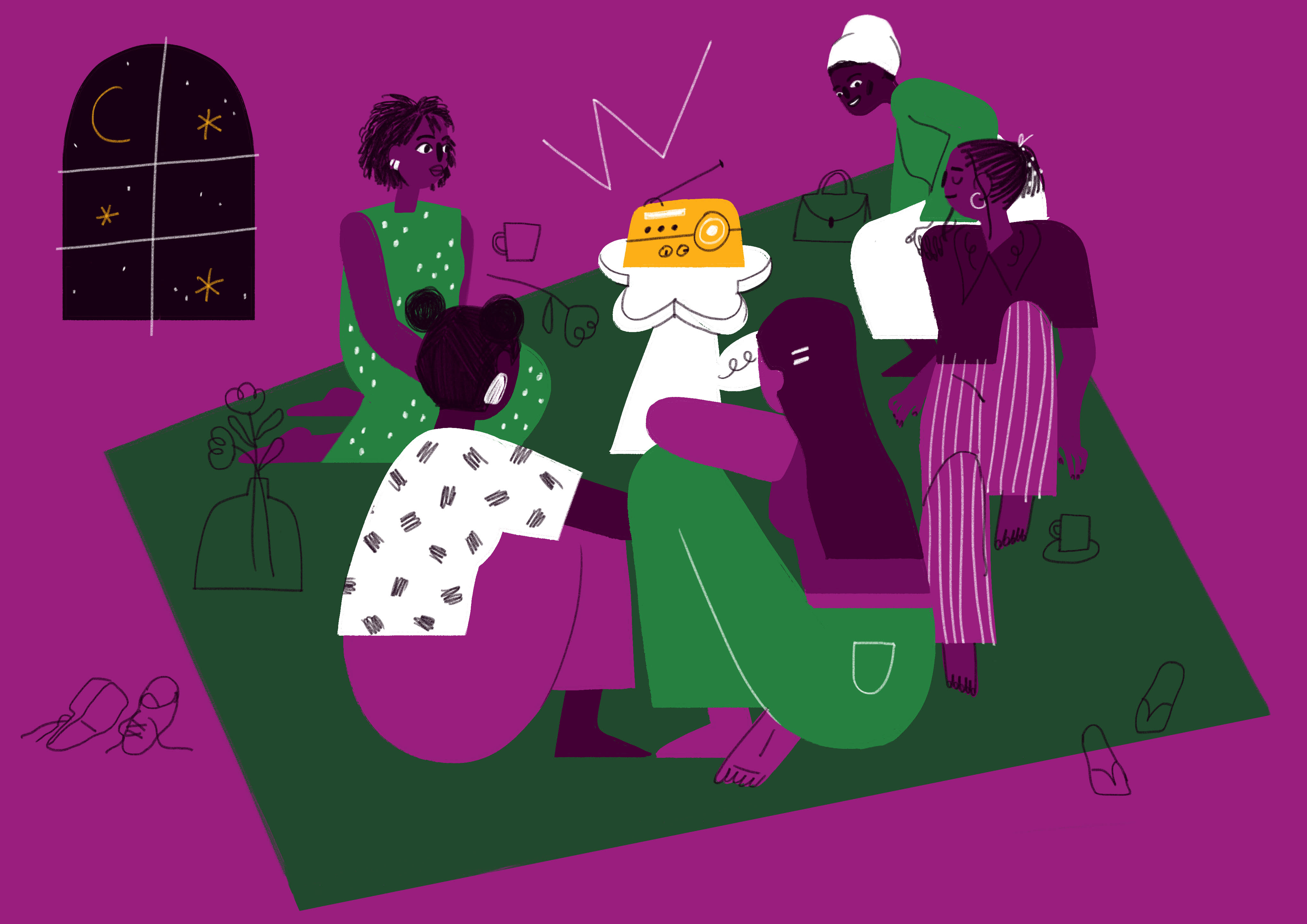 Image by Aziza Ahmad, courtesy of AWU Radio
Commissioned and Curated by Soukaina Aboulaoula for the Sheffield DocFest Arts Programme 2021, Right on Time Radio was a temporary web radio station which aired daily during the festival from 4 - 13 June. 
You can now listen to some of our featured artists again. Head over to SoundCloud to listen to extracts from Right on Time Radio. 
Contributors to Right on Time Radio included AWU Radio, Himali Singh Soin, Karim Kattan & Yasmine Benabdallah, Les Bonnes Ondes ft. Layal Rhanem, Listening to the more-than-human, Micro Radio and Yasmina Reggad. Find out more on our Online Exhibitions Platform.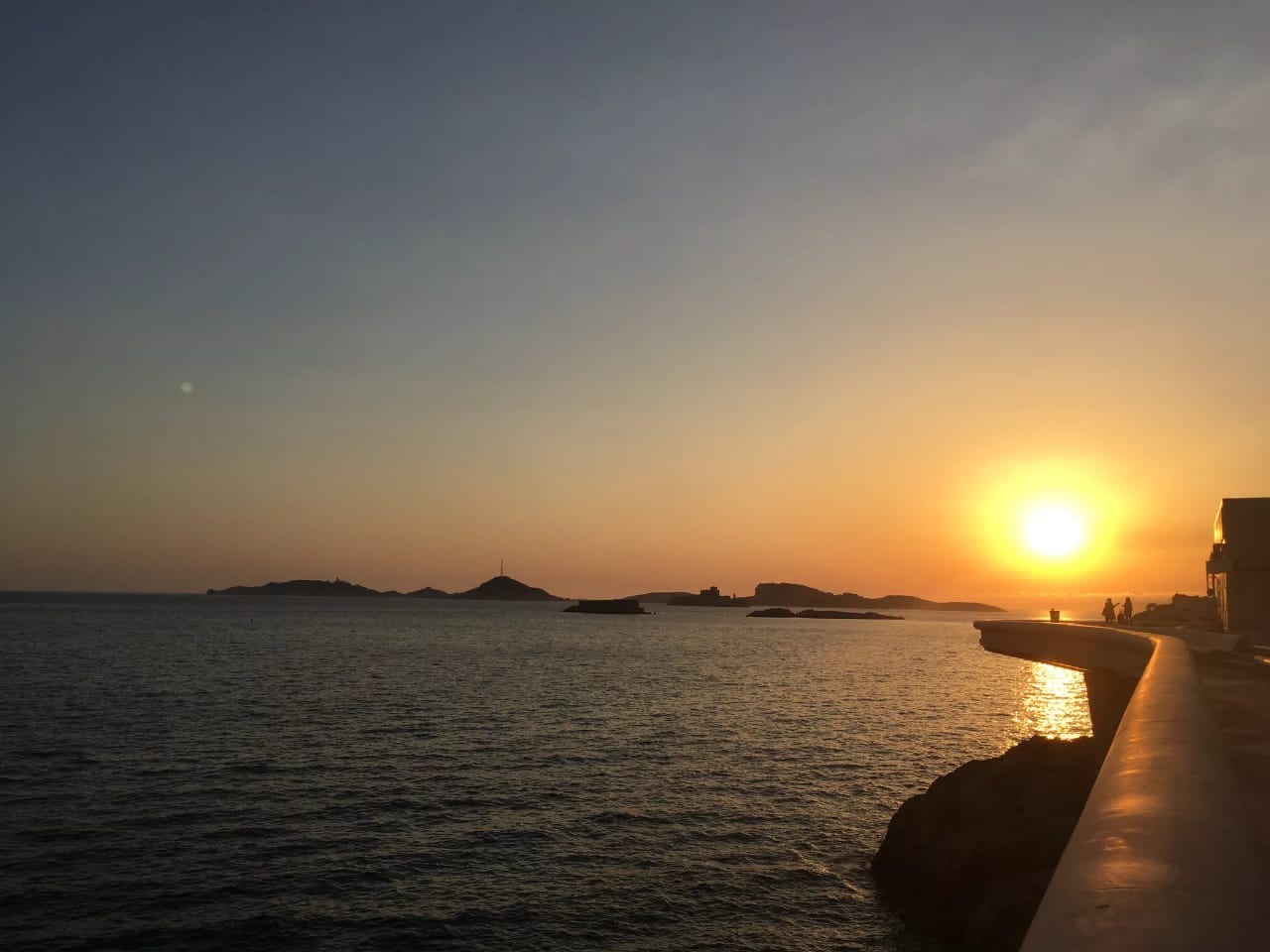 Sundown Conversations by Yasmine Benabdallah and Karim Kattan 
With sunset right around the corner, the hosts discuss how an awareness of time affects their practice, and invite other artists to share in the discussion. In Sundown Conversations, twilight is posited as an ideal pause to take stock of our relationship to time, as humans and as artists. 
Karim Kattan is a writer and doctor of literature. His books include a collection of short stories, Préliminaires pour un verger futur (2017), and a novel, Le Palais des deux collines (2021). His work has appeared in The Paris Review, Strange Horizons, The Maine Review, +972 Magazine, The Funambulist, and more.
Yasmine Benabdallah is a filmmaker and visual artist whose work includes The Travel Curiosity (2016), Ojalá: la vuelta al origen (2018), and Its people, its sky, its scent (2018). Yasmine explores stories around memory, dance, archive, and rituals. Her work has shown in Morocco, France, Egypt, the US, and Palestine.
Make Time: Another Lockdown Story by Layal Rhanem for Les Bonnes Ondes
Make Time: Another Lockdown Story by Layal Rhanem for @LesBonnesOndes, is a podcast about how COVID-19 changed Rhanem's relationship to time and their friends' perception of time; how some were motivated and some were paralysed; and how lockdown gave us all some perspective.
Lesbonnesondes.ma creates, produces and hosts audio reports, documentaries and talk shows. Carried by the voices of journalists, activists and artists, Les Bonnes Ondes is a collaborative project and open space.
Layal Rhanem is an independent radio host and producer. With a background in Journalism, communication and marketing, Layal has been been co-hosting.Culture Pop from 2012 to 2019
micro.nology by micro.radio
With micro.nology, micro.radio invites their community to share elements of the past that have made it to the present. Through an open call, micro.radio invited artists, performers, musicians, researchers, curators and audiences to record a memory.
micro.radio is an experimental community platform based in Amman. Founded by Dana Baddad & Sharaf Saleh, and operating between a physical studio space and the virtual social sphere, micro explores music and culture from the lens of a new generation.
Static Range by Himali Singh Soin 
Static Range is a multi-disciplinary project using a real-life spy-story in the Indian Himalayas as a canvas for speculations and reflections about nuclear culture, leakages, toxicity and love, spiritual-scientific entanglements, environmental catastrophe and post-nation states.
Himali Singh Soin is a writer and artist based between London and Delhi. She uses metaphors from outer space and the natural environment to construct imaginary cosmologies of interferences, entanglements, deep voids, debris, delays, alienation, distance and intimacy.
Trans-Temporal Echoes by AWU Radio 
Trans-temporal Echoes is an ensemble of voices, a distant dialogue amongst women and whales echoing each other telling a story of deep entanglements, deep time, residence time, a tale of water and fluid time.
Made by AWU Radio with Sona Jobarteh, Fatou Kiné Diouf, Binta Diaw and Adama Diongue, Fatou Kiné Ndiaye, Binel Mboum, Imann Gaye, Black Yaye Fall, Aminata Fall, Mamy Victory, Yandé Codou Sène, Mareme Niang and the whales singing.Sonic assemblage by Jasmina Al-Qaisi.
Listening to the more-than-human as part of the DocFest Exchange 
Broadcast on Right on Time Radio during the festival dates, Listening to the more-than-human was curated by Jamie Allan and commissioned by Sheffield DocFest with support from Wellcome Trust, as part of DocFest Exchange: Beyond Our Own Eyes. 
The co-creation process was intended to make space for open dialogue between creatives and scientists, with the resulting audio pieces taking the form of interventions and invitations for listeners to relate differently to the world around them. 
Pieces made by and with Jessica El Mal, Ebony Hoorn, Alen Ksoll, Jamie Allan, Ko-Fan Lin, Sina Ribak, and Foresta Collective with Dr. Steve Portugal, can be heard at https://soundcloud.com/sheffdocfest