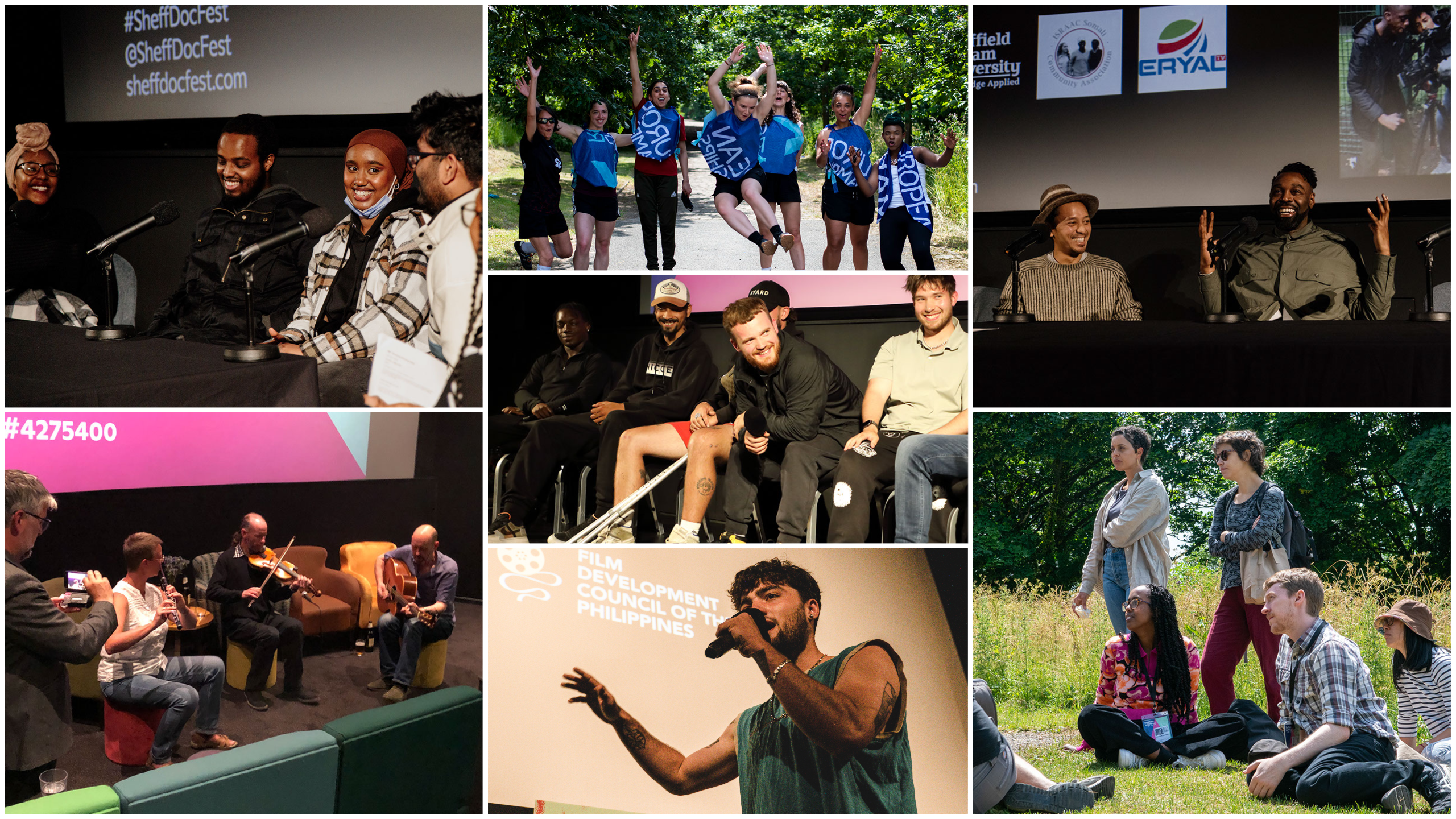 At Sheffield DocFest we are interested in making connections and bringing people together. We are very proud to welcome members of the international documentary industry, as well as local audiences, to the festival every year to celebrate and engage with documentary film and art together.
Alongside our festival programme of films, immersive documentary projects and exhibitions, we also create and deliver a number of events in partnership with people who live in our city. This activity ranges from workshops and discussions, special events and performances, to school tours, inclusive screenings and more!
Get in Touch
We often work with local community groups, schools and facilitators to bring the festival to new audiences, and are keen to grow our programme and develop new and longer-term relationships locally.
If you'd like to know more about our Community & Outreach programme; are interested in getting involved or bringing your community group to the festival, and want to find out how to make that possible, you can contact our team via: community@sheffdocfest.com
Group Visits & School Tours
As part of our free Alternate Realities programme exhibition, which takes place at Site Gallery during the festival, we welcome groups and schools to get in touch to arrange tours of the exhibition space. You can contact us via: community@sheffdocfest.com to arrange a visit.
Our Alternate Realities programme showcases innovate and immersive documentary in all forms, including virtual and augmented reality, games, 360 video and more. 
If you'd like to bring your school group to the festival for film screenings, talks or other events. Please get in touch with us at the email address above.