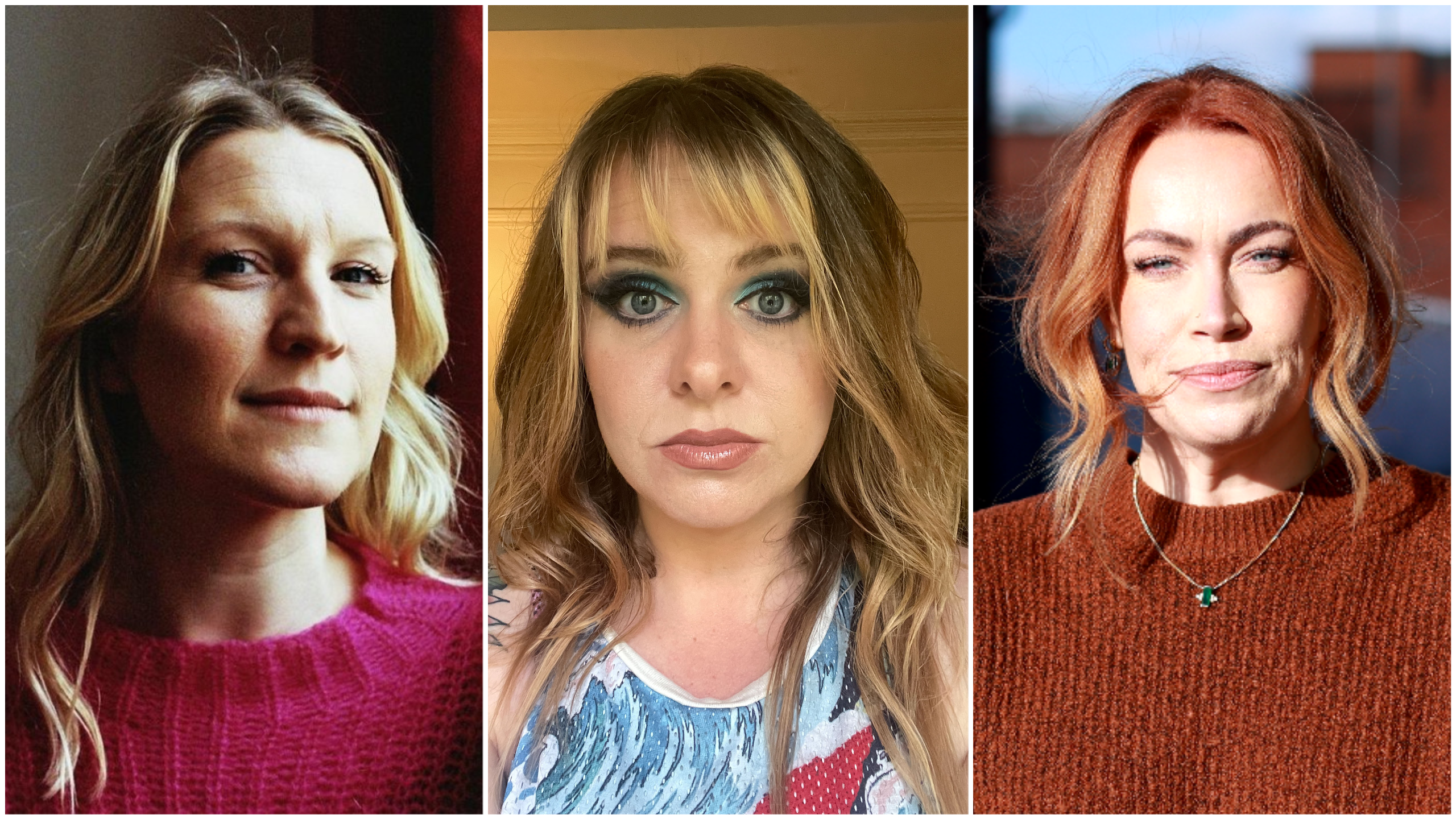 We are delighted to welcome to our team: Creative Producer Beccy Ashdown who joins us as Talks & Sessions Senior Producer; Artistic Director & CEO of Live Cinema UK Lisa Brook, who joins as Festival Marketing & Communications Lead; and Creative Event and Immersive Tech Producer Verity Nalley, who joins as Alternate Realities Consultant.
We are also pleased to introduce our Alternate Realities Advisory Committee, who will be reviewing and selecting projects for our 2023 Alternate Realities Exhibition.
Meet the Team
Beccy Ashdown
Beccy is a Creative Producer, working at the intersection of art, culture and social justice. She returns to Sheffield DocFest for a second edition as Talks & Session Senior Producer.
She specialised in overseeing creative impactful distribution campaigns and events for social-issue documentaries. She has extensive experience within the film sector, having worked for BFI Southbank, BFI London Film Festival and Toronto International Film Festival. She has also worked with a wide range of arts, media and social justice organisations including Amnesty International UK, BBC Media Action & the Royal Society of Arts. She is a Birds Eye View Future Leaders in Distribution alumni, and a member of the Impact Producers Group. 

Lisa Brook
Lisa returns to Sheffield DocFest after leading the marketing and events teams for four previous festival editions, and premiering her first feature film as producer at DocFest 2022, Dust & Metal. Lisa is the Artistic Director and CEO of Live Cinema UK, establishing the organisation in 2014 to support the national live cinema sector. Lisa fell in love with live cinema events whilst working in her previous roles at Sheffield DocFest and Leeds International Film Festival, and not finding a national organisation to advise on producing work for big screens with extra live performance and interactivity, she set up Live Cinema UK to do just that. Based in Huddersfield, she is passionate about connecting Yorkshire audiences with incredible film events.

Verity Nalley
As the Alternate Realities Consultant for the 2023 edition of Sheffield DocFest, Verity is leading on the exhibition at Site Gallery, Alternate Realities Summit and Talent Market.
Her expertise and experience in immersive arts, education, and events have made her a sought-after consultant worldwide. Over the years, Verity has introduced over 20,000 individuals to cutting-edge XR technologies and experiences, catering to a diverse range of clients, including global NGOs, governments, blue chips, third sector organisations, and educational institutions.
With a deep understanding of producing immersive events, Verity has worked extensively to democratize emerging technologies, making them more accessible and inclusive for a wider audience. Her passion for making technology more accessible to people has been a driving force throughout her career.
Over recent years Verity has focussed on immersive arts and storytelling and from 2020 – 2022 she led the production of XR activities at the British Film Institute, including the BFI London Film Festival's XR strand and BFI Expanded, the BFI's year-round XR programme. Her dedication to producing high-quality and innovative immersive experiences has earned her a reputation as a leader in the field.
Additionally, Verity works with the local communities in her hometown of Birmingham, running initiatives to support people from communities.
Alternate Realities Advisory Committee
This year, we're pleased to introduce our Alternate Realities Advisory Committee, who will be reviewing and selecting projects for our 2023 Alternate Realities Exhibition. The Committee, led by Acting Creative Director, Raul Niño Zambrano and Alternate Realities Programme Consultant, Verity Nalley, brings together perspectives, expertises and insights from across the immersive and interactive media industry.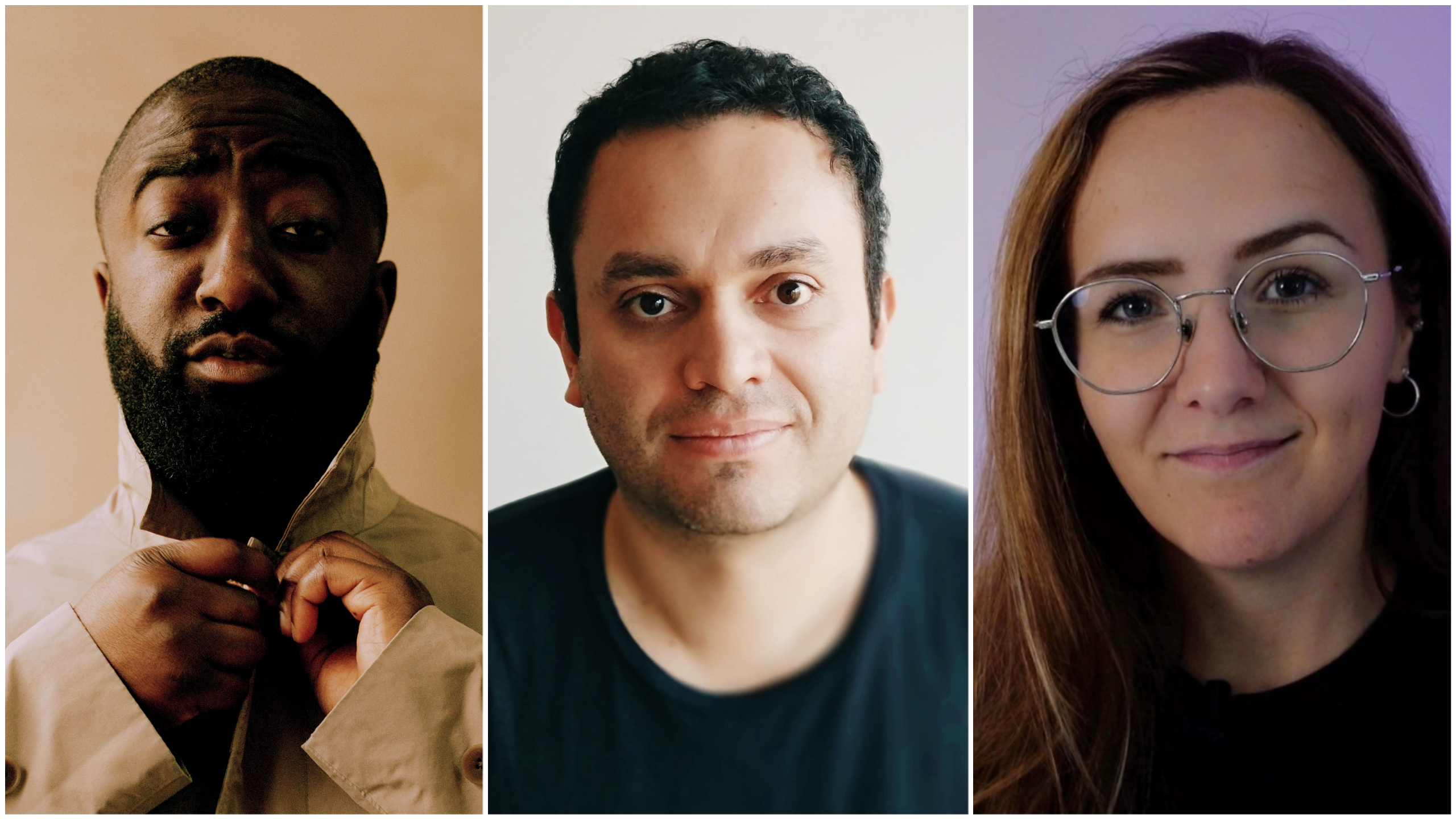 Baff Akoto 
Baff Akoto's artistic practice spans immersive technology, performance, sculpture, still and moving images.
His work embraces the fluidity of visual grammar, notions of plurality, (self) perceptions and societal implications of human bodily movement (disability, ritual, dance). Most recently Akoto has been exploring how emerging technology and digital mediums can enfranchise non-traditional art audiences while avoiding the same ingrained prejudices, exclusions and inequalities which arose from our industrial and colonial eras.
Akoto was awarded the Grand Prix the 13th Bamako Biennial of African Photography and the Main Prize at the Aesthetica Art Prize 2022 for his artist moving-image work LEAVE THE EDGES which has also exhibited at The London Open triennial at Whitechapel Gallery.
The BFI x CHANEL also awarded Akoto their Filmmaker Award for Creative Audacity - decided by a jury including Tilda Swinton and Edward Enninful.
A 2021 resident of the Guest Projects Digital programme delivered by the Yinka Shonibare Foundation and a current BOM resident, a recurring theme of Akoto's work is focused on how the digital interacts with the individual, spaces, audiences and communities in the built environment. His work reaches beyond the art world to address our increasingly digital behaviours and resulting alternate realities.
Jorge Caballero
Jorge Caballero is a filmmaker and researcher, with an MSc in interactive media and a Ph.D. student in cinema and artificial intelligence. He is a lecturer at universities such as Pompeu Fabra and Universitat Autónoma de Barcelona, and he has conducted workshops at universities and festivals worldwide. As a researcher, Caballero focuses on virtual reality, AI and impact metrics in cinema and conducts data studies on the authorship and media ecosystem.
Caballero has directed and produced multiple award-winning films and digital projects that have been exhibited at prestigious film festivals such as IDFA, HotDocs, CPH:Dox,  SXSW, DocNYC, Mar del Plata, Visions Du Reel, among many others. His films have won numerous awards, including the national documentary award in Colombia twice, and he has been a Sundance Institute fellow in the Stories of Change program.
Caballero is a co-founder of the production company GusanoFilms, and his work has been supported by broadcasters and funds such as Tribeca FI, Discovery Channel, Ibermedia, TVCatalunya, ICEC, ICAA, SeñalColombia, ARTE, or YLE among others. He has also been chosen by Variety magazine as one of the 10 producers on the rise in 2020 in Catalonia. Additionally, he is a member of the selection committee of the IDFA Bertha Fund, which provides financial support to documentary filmmakers in developing countries.
Alex Rühl
Alex Rühl is an award-winning virtual reality creator and Head of Metaverse Technologies at PwC. Since starting her VR career in 2015, she's written, directed and exec produced several original pieces included 360º romcom Keyed Alike (Starring Gemma Whelan, HBO's Game of Thrones, and Natacha Karam, Fox's 9-1-1: Lone Star), interactive VR thought experiment Playing God (premiered at Cannes XR 2019) and her most recent piece Rock Paper Scissors which had its world premiere at Venice Film Festival in 2022 (first VR piece funded by BFI Network). A notable figure in the XR industry, she has received industry recognition for her work in immersive storytelling (The Drum's 50 under 30, Women of the Future Awards, Pioneers of XR Award) and is a global keynote speaker on the topic of the metaverse (TEDx, BFI, Adobe, Royal Television Society, Department of International Trade & more). Since joining PwC as the Head of Metaverse Technologies in 2022, she is now working alongside the world's biggest organisations to understand what the metaverse means for the future of work, entertainment, communication and commerce.