Karaoke Paratíísi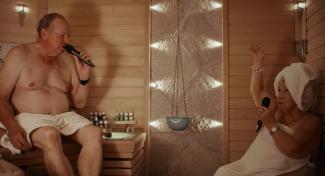 Book Tickets
From the land that introduced us to a screaming male voice choir comes Einari Paakkanen's feel-good film about Finland's passion for karaoke.

It's a country of extremes. In summer, it's light all day. In deep winter, darkness descends. After braving the cold, people revel in the heat of a sauna. And for a country regarded as introverted, the Finns can't wait to belt out a favourite hit. Karaoke has become a national pastime and Paakkanen takes pleasure in traveling the length of the country in search of people who find solace in sharing their voice. As with the 2003 hit
Screaming Men
,
Karaoke Paradise
is as much a celebration of a culture and landscape as it is a wonderful portrait of a people.
Strands

Playlists

Topics

Premiere status

UK premiere
Film details
Director(s)

Einari Paakkanen

Country(s)

Year

2022

Duration

75 mins

Producer(s)

Marianne Mäkelä

Cinematography

Marita Hällfors

Editing

Antti Reikko, Einari Paakkanen

Sound

Pietu Korhonen

Language(s)

Finnish

Subtitles

English Subtitles Throughout

Certification