Kazuo Hara
2020
6h 12min
European premiere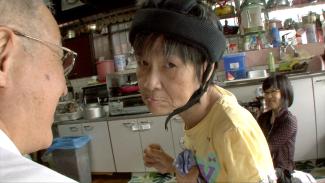 As early as 1937, the Chisso Corporation began dumping toxic waste into the waters of a fishing village in Minamata, Japan, initiating a form of methylmercury poisoning in the local population now known as Minamata disease. Kazuo Hara's documentary tracks the legal struggles of several long-term sufferers of this disease, filming their battle across 15 years to create an epic three-part film.
The film is playing in 3 parts (with breaks) on Sunday 13 Jun / Showroom Cinema.
Part 1 - 11:00 - 13:00 (BST)
Interval (45mins) 
Part 2 - 13:45 - 16:00 (BST)
Interval (30 mins)
Part 3 - 16:30 - 19:00 (BST)
The three-part showing of MINAMATA Mandala will be followed by a Q&A with Kazuo Hara which will be shown after the screening and be available on Selects.
Director(s)

Kazuo Hara

Country(s)

Year

2020

Duration

372 mins

Producer(s)

Sachiko Kobayahi, Kazuo Hara, Noa Nagaoka, Chihiro Shimano

Language

Japanese

Premiere status

European premiere

Strands/Competitions

Subtitles

English Subtitles Throughout

Film website