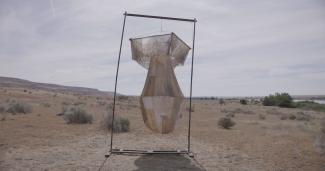 Book Tickets
The residents of a town built to house workers who produced the material used for the Nagasaki atomic bomb reflect on its troubled past.
In 1943, the US government took over a rural area in Washington state to build the nuclear facility that would produce the plutonium used in the atomic bomb that was dropped on Nagasaki. Richland was the town that accommodated many of the facility's workers. Today, the local population is divided by pride and ambivalence when it comes to Richland's past. While some strive for reconciliation with those directly affected, others are proud of the town's history, the jobs created by the project and the symbol of strength that it projected to the world. At a time when the nuclear threat remains a clear and present danger, Irene Lusztig's film is a sobering yet lyrical reminder for us to learn from the violence of the past.
This film has Audio Description available where an audio commentary of actions in the film, interspersed with dialogue, will be available through a headset that can be requested at the cinema. 
Competitions

Topics

Premiere status

International premiere
Film details
Director(s)

Irene Lusztig

Country(s)

Year

2023

Duration

93 mins

Executive producer(s)

Dawn Bonder, Daniel J. Chalfen, Marci Wiseman

Producer(s)

Sara Archambault, Irene Lusztig / Komsomol Films

Cinematography

Helki Frantzen

Editing

Irene Lusztig / Komsomol Films

Sound

Maile Costa Colbert

Language(s)

English

Certification