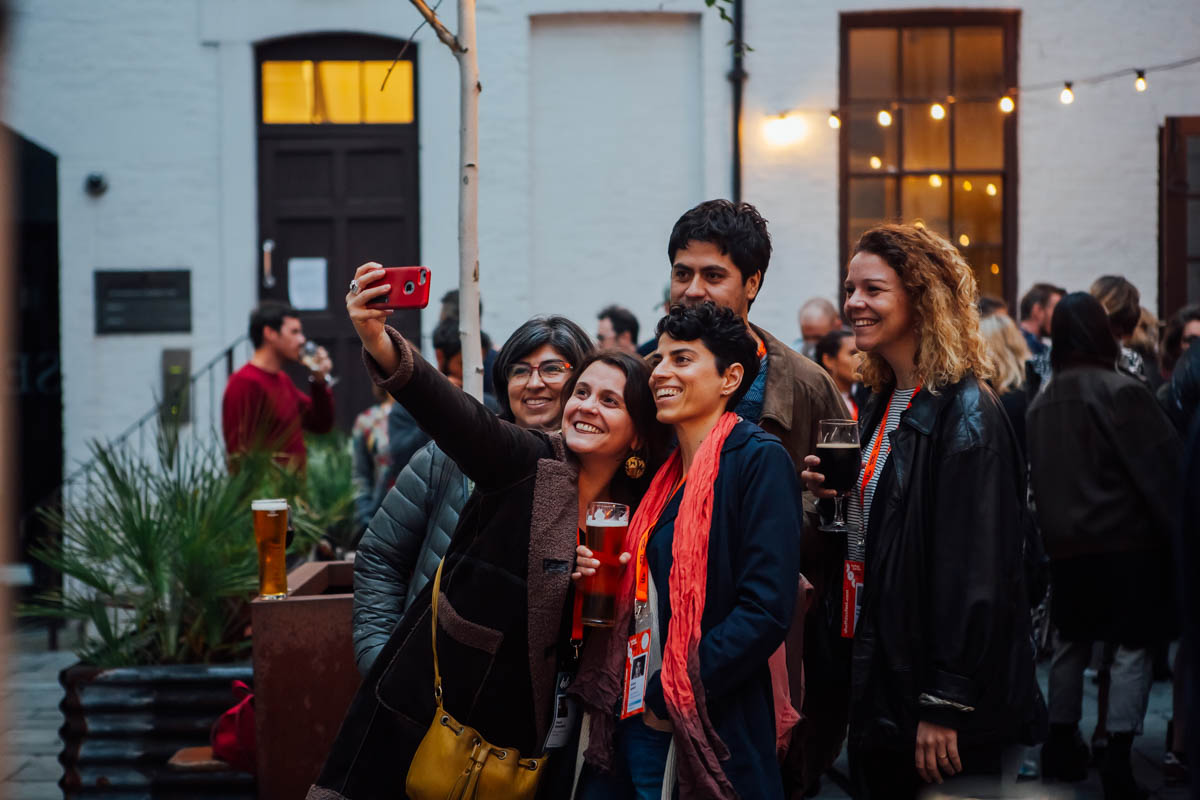 We are delighted to announce our new Trustees and the 2022 festival dates, set to run between Thursday 23 - Tuesday 28 June 2022. 
The 29th edition of Sheffield DocFest will take place in-person, bringing the documentary community and audiences back to Sheffield between 23 – 28 June 2022. More information about festival plans will be released over the coming months, and the full programme will be announced in May 2022. 
Festival Passes are now available at the discounted Lightning Pass rate for a limited time, click here for more details. Festival submissions will open in the Autumn.
Meet our new Trustees
Our newly appointed trustees are Fozia Khan, Creative Executive at Amazon Studios, Daniel Gordon, BAFTA-winning Producer/Director, Jennifer Kimber, Head of Policy and Strategy at ScreenSkills, Gali Gold, Head of Cinema at the Barbican Centre and Beejal- Maya Patel, commissioning editor at BBC Documentaries. They were appointed following an open call for applications.
The diverse team will bring their wide-ranging experience and passion to the festival at a time when the industry is rapidly changing and facing continued challenges due to COVID. 
Interim Managing Director Sylvia Bednarz says: "Our new trustees bring expertise from across the screen sector as storytellers, exhibitors and industry influencers. We look forward to planning the 2022 festival together as we prepare to welcome our audiences and the UK and international documentary industry back to Sheffield next June."
Fozia Khan said: "I basically spent my childhood alone in the back of my parent's shop watching TV whilst they worked long hours. It's from watching telly, and documentaries in particular, that I learnt everything about the big wide world outside. It's no surprise that I ended up making documentaries and I'm thrilled to now be a trustee for the Sheffield DocFest"
Sheffield native, Daniel Gordon added: "DocFest has always been close to my heart, my first-ever feature documentary opened the festival in 2003, so many of my documentaries have been part of the programme over the years and now I feel strongly that I'm in a position to give something back, keeping both DocFest and the City of Sheffield as the highlight in any documentary filmmaker's calendar."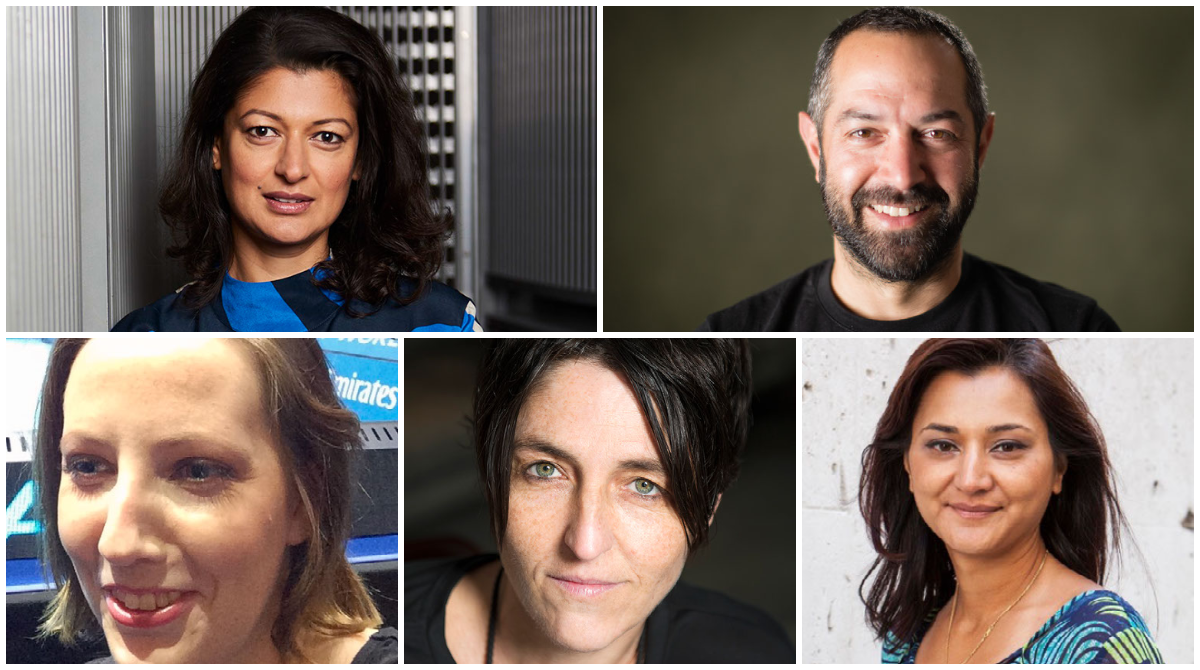 Fozia Khan (top left) is a Creative Executive for Unscripted at Amazon Studios. Prior to joining Amazon, she was a Commissioning Editor for documentaries at Channel 4 where she worked across 24 Hours in Police Custody and commissioned Damilola: The Boy Next Door and Is Covid Racist? Fozia has been a channel commissioner at the BBC and an Executive Producer at The Garden productions where her credits include The Audience, Posh People: Inside Tatler and Extremely British Muslims.
Daniel Gordon (top right) is a BAFTA-winning Producer/Director with over 20 years experience. Specialising in feature documentaries, he began his career with a trilogy of films in North Korea (The Game of Their Lives, A State of Mind and Crossing The Line) and has since directed and produced 15 more and over 100 documentary shorts. More recent work includes the EMMY-nominated and BAFTA winning Hillsborough, the multi award-winning The Australian Dream, The Life & Trials of Oscar Pistorius and Football's Darkest Secret, with new work set to be released in 2022.
Jennifer Kimber (bottom left) is Head of Policy and Strategy at ScreenSkills. She has spent most of her career in Whitehall, working for five different government departments, including the Treasury, Cabinet Office and most recently as Head of Skills and Diversity for the Creative Industries at DCMS. Playing an integral role in securing the new Global Screen Fund, she was seconded to the BFI in 2020 where she focused on Covid recovery asks of government through the Screen Sector Taskforce. She also led on the development of the successful Production Restart Scheme and fought for the inclusion of independent cinemas within the Culture Recovery Fund.  
'Having watched from the sidelines at how DocFest has had to constantly adapt throughout the pandemic, I'm keen to now play my part as live events move towards recovery. This is an exciting time for both reflection and renewal, taking the learnings of the last 18 months and ensuring that through DocFest documentary as an art form remains celebrated and accessible locally, nationally and globally.' - Jennifer Kimber 
Gali Gold (bottom centre) is Head of Cinema at the Barbican Centre where she has worked as Film Curator since 2012. Prior to this, she was Head of Programming at the Birds Eye Film Festival and Artistic Director of the UK Jewish Film Festival. Gali has co-directed the Jerusalem Gay and Lesbian Film Festival, was Associate Producer of the Jerusalem International Film Festival and Producer of Docaviv International Documentary Film Festival. She has taught film and media studies courses in academic institutions in the UK and overseas with her PhD focused on documentaries made by women filmmakers.
"Documentaries and the way they engage us have always been at the core of my love and formative relations with cinema. Documentaries have truly changed my life and keep nourishing it. Some of the most exhilarating experiences I have had with documentaries took place at Sheffield DocFest - creating that crucial encounter between filmmakers, artists, documentaries and audiences. It is with this energy and conviction that I'm excited to join the board and contribute to the festival's direction and voice." - Gali Gold
Beejal-Maya Patel (bottom right) is a commissioning editor at BBC Documentaries and oversees a range of programmes across BBC One, Two and Three including the award-winning series Ambulance. She also runs the BBC's New Directors initiative, commissioning impactful singles such as the BAFTA award-winning Defending Digga D. Before joining the BBC, she produced the BAFTA award- winning series Educating Essex, the BAFTA nominated The Family and was the Series Consultant on the Grierson award-winning The Secret Life of 4, 5 and 6 Year Olds.
"I can't think of a more important time to join Sheffield DocFest. Telling stories, reaching new audiences, nurturing new talent and voices are all incredibly important to me and Docfest showcases and provides opportunity for all of these things. At a time of huge change for our industry it's exciting to be part of shaping its future." - Beejal-Maya Patel
New trustees will join the existing Board of Trustees - Alex Cooke (Chair), Brian Woods (Deputy Chair), Helen Scott, Peter Armstrong, Jo Clinton-Davis, Derren Lawford, Madonna Benjamin, and Shirani Sabaratnam.
To keep up-to-date with all the latest DocFest news, sign up to our e-newsletter here.