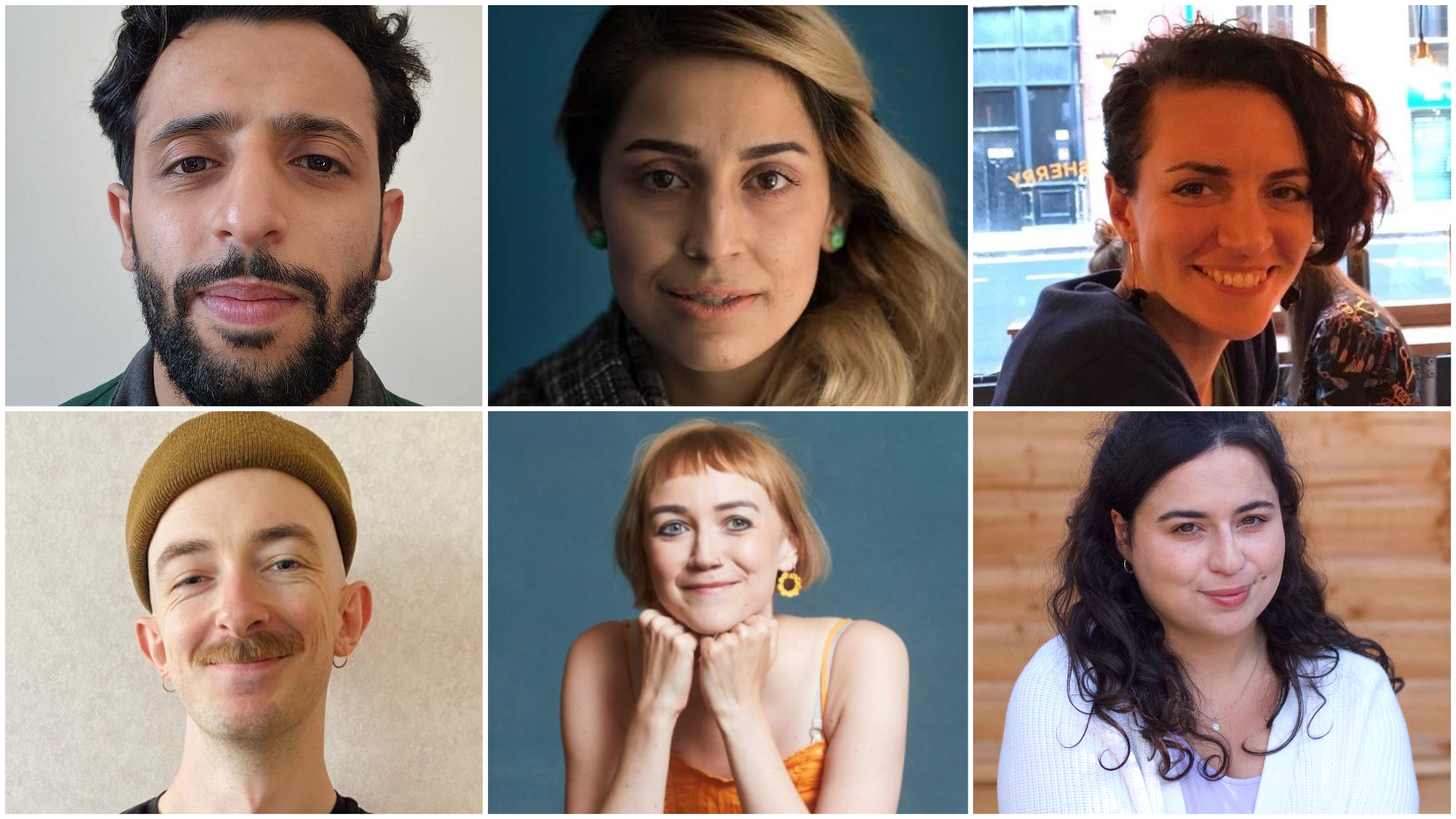 Sheffield DocFest and Guest Curator, Asif Kapadia, have invited six filmmakers to make a short documentary, in and around Sheffield, during the Festival. All filming is to be undertaken in a single day and the final work will be screened on the last day of Sheffield DocFest. The initiative is supported by Amazon Studios, Canon and The Kurious.
The participating filmmakers are Ibrahim Ahmed, Tamana Ayazi, Sema Basharan, Paul Daly, Jessi Gutch and Laura Wadha.
This talent initiative has its origins in a creative challenge that Kapadia - the Academy Award® and BAFTA-winning filmmaker of documentaries Senna (2010), Amy (2015) and Diego Maradona (2019) - participated in early in his career. Prior to making his BAFTA-winning debut fiction feature The Warrior (2001), Kapadia had made a string of successful shorts: Indian Tales (1994), The Wild West (1996), The Waiting Room (1996), The Sheep Thief (1998). He found the experience of being 'commissioned' on a fast-turnaround film festival project exciting and creatively liberating, and the resulting film - Hotdog (1998) - was made just prior to commencing writing the script for The Warrior.
Kapadia says: "the energy of making something on the fly during a film festival, with no creative constraints, on a tight budget and with the only limitation being the deadline, gave me the opportunity to play and experiment. I also met some great people – and had fun – whilst doing it".
The six filmmakers will participate in a pre-production onsite workshop with Asif Kapadia who will also provide filmmakers with feedback on their rough cuts; they will receive £1000 budget; have access to camera, lenses and sound kit with an onsite workshop from Canon; receive editing and post-production support from Sheffield based, The Kurious; and Amazon Studios' UK Originals team, responsible for developing and commissioning Amazon Original Series to launch globally on Prime Video, will also provide group and one-one mentoring for the cohort after the Festival. The filmmakers will also receive delegate passes for 2022 and 2023 Sheffield DocFest.
Sheffield DocFest Interim CEO, Clare Stewart, says: "Asif and the Sheffield Docfest team have identified an incredible cohort to participate in this initiative which has been part of Asif's vision for his contribution to the 2022 edition of the Festival since the beginning. We are thrilled to be working together - and with our partners at Amazon Studios, Canon and the Kurious - to provide this opportunity for documentary talent who have made short films already, are creating impact and are establishing their careers in the UK".
The finished films will be presented on Tuesday 28 June, 13:00 at Showroom Cinemas at a screening hosted by Asif Kapadia.
---
Meet the Filmmakers
Ibrahim Ahmed
Ibrahim Ahmed made his first short documentary in Sheffield on the use of Khat and its impact on the Yemeni and Somali community. The film was featured on the BBC website, broadening its audience and shining a light on the issue of Khat use. Ibrahim then went on to win the BBC 3 Pitch at Sheffield Doc-Fest where his film Cerebral Palsy and Me was featured on the channel. Having worked for a year making documentaries for BBC3, based in London and Manchester, Ibrahim is now back in Sheffield and having gained a First-Class honours degree in Film and Media Production (Sheffield Hallam University) is aiming to bring local stories to national audiences.
Tamana Ayazi
Tamana Ayazi is a National Geographic Explorer, journalist, and documentary filmmaker from Afghanistan. Ayazi's skills lie in directing, production, and writing. In 2020, the short documentary Learning to Skateboard in a Warzone (If You're a Girl) received an Academy Award; she worked as a sound person on the film. She is working to finish a documentary that will come out later this year and is assisting Amnesty International in its research focused on children and women in Afghanistan. She is active in humanitarian campaigns and is an avid skier and trekker.
Sema Basharan
Sema Basharan is an independent filmmaker based in the north of England. Her documentaries focus on local history, oral history, and unearthing little-known stories of remarkable people. Originally studying Fine Art, Sema went on to work in charity sector filmmaking, before moving into documentary film and completing an MA in Film & Television. Her documentaries have won festival awards in the UK and abroad, with her most recent short The Branches are Hope, the Roots are Memory premiering at Sheffield DocFest last year. Sema also works as an assistant editor and is a trainee on the Grierson DocLab Editor Training Scheme.
Paul Daly
​​Paul's highly personal and experiential work focuses on marginalised communities, the working class, and the effects of austerity through the use of analogue formats in still and moving image. In 2018 he was one of 100 winners of The British Journal of Photography's 'Portrait of Britain' prize and was exhibited nationwide. His film Mirrors, a seven year effort supported by BFI Doc Society, premieres in the International Short Competition at this year's Sheffield DocFest.
Jessi Gutch
Jessi Gutch is a BIFA-nominated writer, BAFTA Elevate producer, and NETWORK @ LFF alumnus. She is co-director of Fig Films and has worked with The Uncertain Kingdom, the BFI, Doc Society, Audible and Arts Council England. She focuses on experimental documentary and authentic narratives with social and political impact. Living with incurable ovarian cancer, Jessi is committed to working with disabled talent and representing illness and mortality in more empowering ways. Jessi's film, The Forgotten C, was nominated for BIFA Best British Short. She has three shorts (Let Her Go; Crackers; The Guest) and two features (My Cells are Trying to Kill Me; Border Town) in development.
Laura Wadha
Laura Wadha is a Scottish/Syrian documentary filmmaker. She tells stories about people in a sensitive way with films that build into an emotional and psychological journey. She graduated from the NFTS with her film Isle of Us which premiered at Sheffield DocFest in 2020 and was shortlisted for a BAFTA Los Angeles Student Award. She was commissioned by the Scottish Documentary Institute and Screen Scotland as part of Bridging the Gap to make a short film about reconnecting with her Syrian cousin after ten years apart. Born in Damascus premiered at Edinburgh International Film Festival 2021 and went on to win the Berlinale Crystal Bear for Best Short Film 2022. It is currently screening at festivals internationally.
---
Sheffield DocFest kicks-off next week on Thursday 23 June with Film screenings, Alternate Realities exhibitions, Marketplace & Talent activity, and Talks & Sessions. Taking place in-person with 135 films (95 features and 40 shorts) – and online with over 30 films and artworks available UK-wide. Explore the programme.