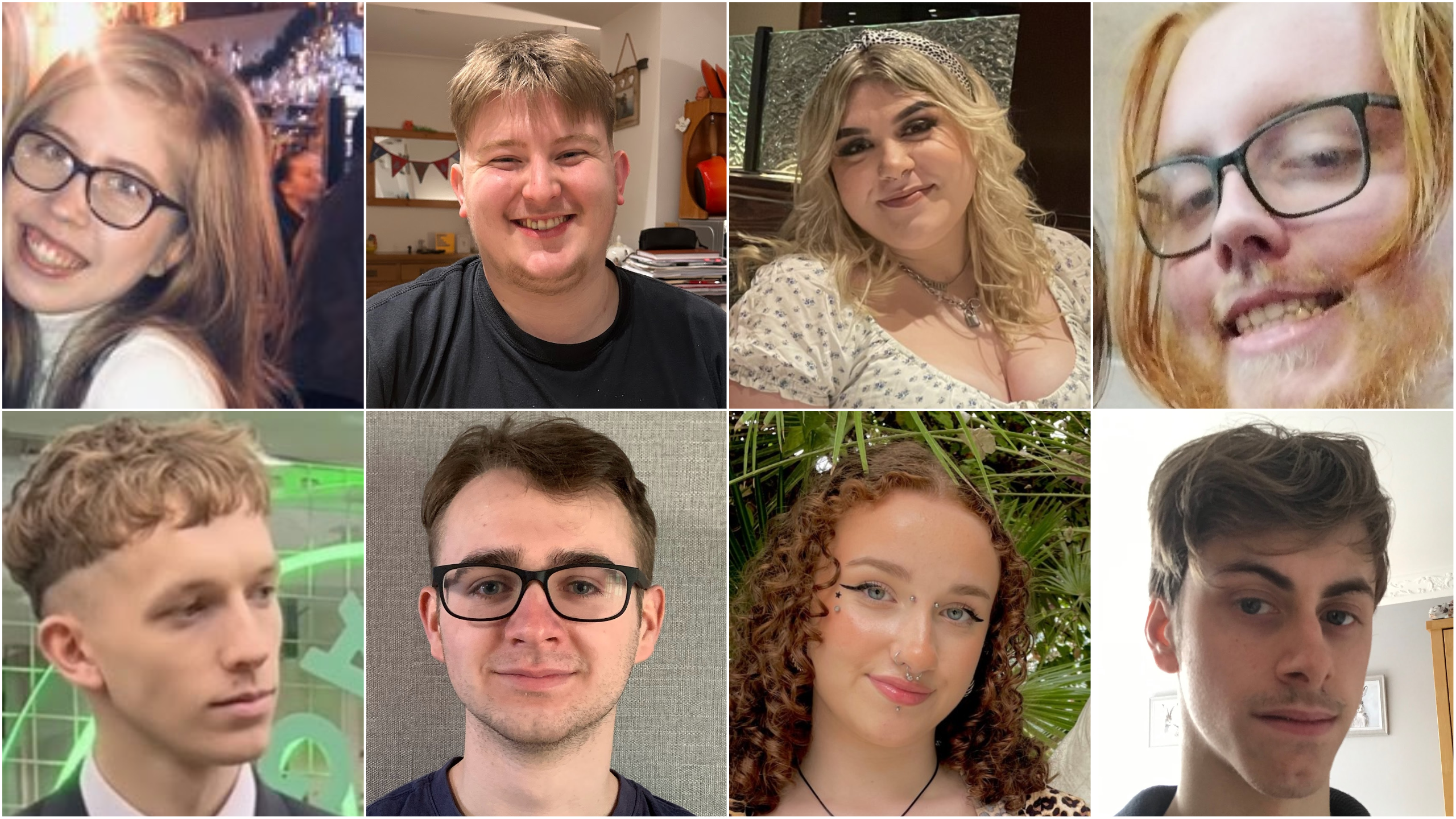 Meet this year's cohort of Future Film Programmers: Alisha Wright, Callum Mcfadyen, Erin Grocott, Jacques Spaul, Jonah Biggin, Oliver Summerfield, Olivia Frazer and Regan Harrison.
The Programmers have curated a diverse selection of documentaries entitled 'Revolution Loading', which focuses on the need for social change across the globe. We're pleased to invite you to celebrate the works in the programme on Wednesday 8 March, 10:00 at Showroom Cinema in Sheffield, where the Programmers will present a free screening of two films from the selection: I Am Somebody (1970) and I Am Samuel (2020).
The Future Film Programmers scheme is delivered in collaboration with Sheffield Hallam University, and is part of the university's Film Studies curriculum.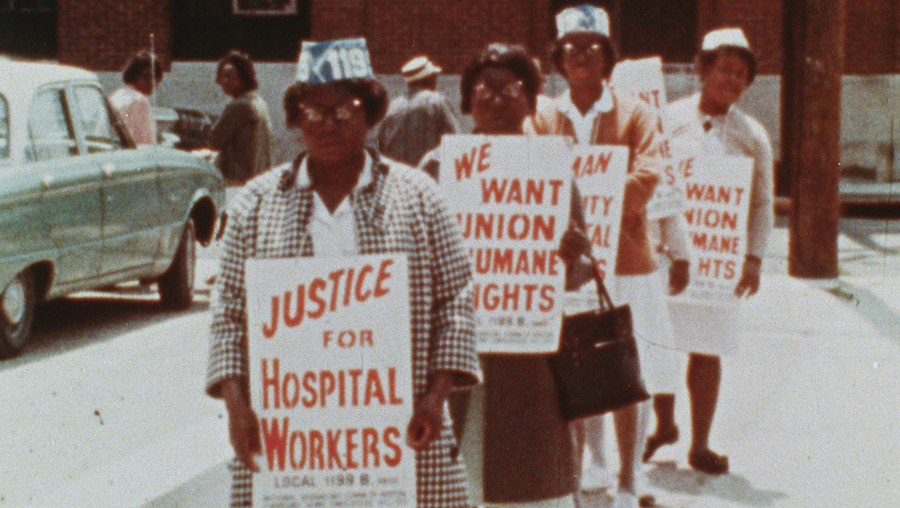 I Am Somebody (1970)
A vivid and compassionate chronicle of a nurses' strike in Charleston directed by the first African-American woman documentarian, Madeline Anderson. In 1969, black female hospital workers in Charleston, South Carolina went on strike for union recognition and a wage increase, only to find themselves in a confrontation with the state government and the National Guard.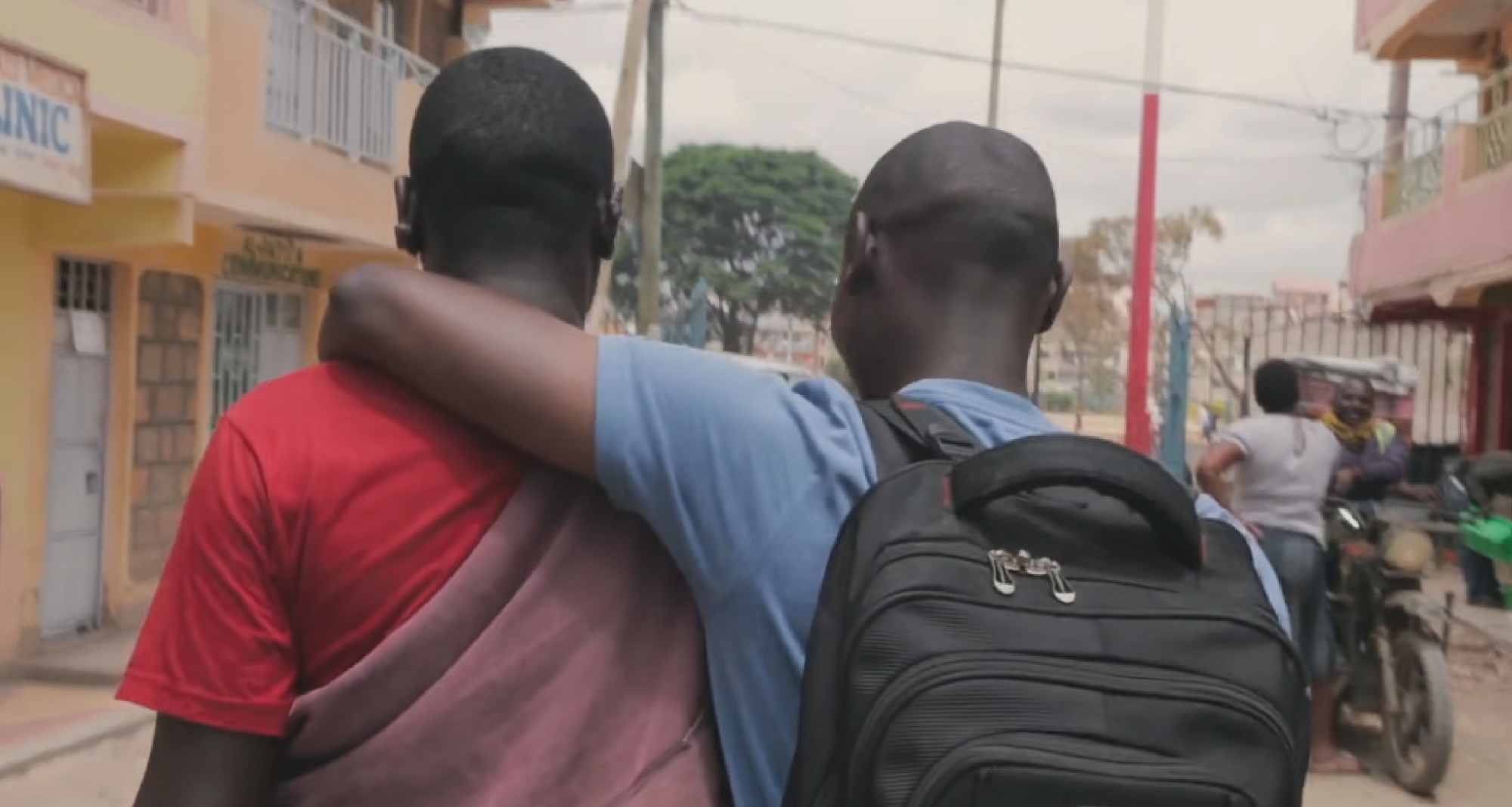 I Am Samuel (2020)
Directed by Peter Murimi and filmed over 5 years, I am Samuel is a story about love, family and acceptance. An intimate portrait of a Kenyan man torn between duty to his family and their traditions, and wanting to live his truth - one of openness about his sexuality and his dreams for the future.
Screening Wednesday 8 March, 10:00 GMT at Showroom Cinema, Sheffield.
To read about the full programme, including resources to support the issues explored in the films, click here.
Meet the Future Film Programmers
Alisha Wright 
My name is Alisha, I'm a 20-year-old student from Doncaster currently studying film at Sheffield Hallam University. When I was younger, I used the power of cinema to escape from my surroundings and fully immerse myself in the fictional world being presented to me on the screen. 
I remember the first film I saw that made me fall in love with cinema, and that was Harry Potter, which I first saw as a child. My brother encouraged my love of cinema further as he showed me many unique and diverse films that I had never come across before, this enabled me to fall in love with many different genres, with some being: horror, action, and thriller. These genres remain my favourite things to watch to this day. When I started to study films in a more complex way, my admiration grew as I realised that films aren't just a way to escape reality, they also provide education, understanding and present different cultures and people.
Our project centers around the need for change, which is something we are all very passionate about as we come from different backgrounds, have different personalities and have grown up in a world of prejudice and misunderstanding. 
Callum Mcfadyen
I'm Callum, and I'm a 21 year old film student from Richmond, North Yorkshire currently studying at Sheffield Hallam University. I've always found films interesting, consistently mystified by the ever evolving kinds of special effects, fresh, new narrative structures and writing techniques, and the emotion a film is able to convey through the visual medium. I'm especially fond of creators that seek to leave their own mark or style on the industry by creating films that are distinct both visually or narratively. Guillermo Del Toro, Taika Waititi, Edgar Wright, Quentin Tarantino and Sam Raimi are all creators that I consider to be among my favourite minds currently operating in the film industry. I'm looking forward to working with DocFest, and I am confident that my group will deliver a screening worthy of the event. I hope you all enjoy!
Erin Grocott
My name is Erin, I am a 21 year old Student from Stoke on Trent currently studying Film Studies at Sheffield Hallam University. Ever since I was little I remember films being a form of escapism for me. Not only getting me lost in fictional worlds when I went to the cinema, but also putting me at the forefront of people's real life stories with documentaries. I have always had a fascination for what goes on behind the camera and the decisions made for each film and why they were made. I have a variety of favourite films which include popular choices such as Kingsman the Secret service (2014), Back to the Future (1985) and Jurassic Park (1993), and more art house cinema choices such as Call me by your name (2017), The Intouchables (2011), Handsome Devil (2016) and Hors de Prix (2006) etc.
The reason we chose the theme 'a need for change' is because it allowed us to include a multitude of different documentaries from across the world, looking at different topics such as discrimination against race, disability, sexuality; environment, fast fashion, overfishing etc. Working with DocFest has helped me to gather the skills I will need for my future career in the film industry and I hope our section of DocFest will stay with the audience long after the screening.
Jacques Spaul 
My name is Jacques. I'm a 21 year old student studying film at Sheffield Hallam University. I specialise in 'extreme cinema' (with a specific interest in New French Extremity) and films that explore serious issues. In my spare time I enjoy making my own short films and writing my own scripts. I resonate with the goal of 'Revolution Loading' heavily as it closely resembles my own film interests. I believe it is very important to showcase these issues (no matter how tough they may be to watch) as ignoring them would be a failure to learn from our mistakes.
Jonah Biggin 
My name is Jonah, and I am a 22-year-old from Manchester and I currently study Film Studies at Sheffield Hallam University. Some of my interests outside of film are sports, fashion, art, history and philosophy. My interests within film are mostly in cinematography, characters and film history. But broadly speaking, I am interested in film because of the expressive nature in which films can provide meanings and styles. I am really intrigued by the characters of a film, their design and appearance, their surroundings and their dialogue and how that matches up with their stories and other characters. Films can often provide profound messages, ideologies and philosophies. Being incredibly interested in philosophy I think that film is a fantastic place to exhibit this, where a lot can be learnt or explored. A few of my favorite films are Drive, A Portrait of a Lady on Fire, All About Eve and Blade Runner. ​I am proud of the programme that we have put together and hope that the screening is as impactful as it is insightful. 
Oliver Summerfield
My name is Oliver and I'm a 20 year old student from Sheffield studying Film Studies at Sheffield Hallam University. I have had a love for film for as long as I can remember and studying film at Hallam and being a member of DocFests Future Film Programmers group has allowed me to deepen my appreciation for an important part of my life that I couldn't imagine living without. 
Some of my favourite genres include fantasy and horror, particularly films with twists and turns. Whilst studying at Hallam, some of the topics I have enjoyed and developed an interest in, are film movements from around the world and the context behind the making of films.
With our programme we aim to cover a wide range of issues under the umbrella of 'a need for change' with documentaries that incorporate issues familiar and unfamiliar but all important and prevalent. I look forward to working with DocFest and I hope our event leaves a lasting impression on our audiences long after the festival.
Olivia Frazer
My name is Olivia, and I am a 21-year-old from Manchester studying Film Studies at Sheffield Hallam University. My interest in film began at a young age as an escape. I have always loved the transformative power of cinema. I have an interest in world cinema and I love how film can give you a greater understanding of the world around you. It's hard to pick favourites, they constantly shift over time, but some films that are important to me are Daisies (1966), George Washington (2000) (criminally underrated), La Haine (1995), Hiroshima Mon Amour (1959), Morvern Callar (2002) and Portrait of a Lady on Fire (2019). 
For our project, we decided on the theme of 'a need for change'. We all shared a passion for social issues, and this propped up in the documentaries we connected to most. As we researched more into documentaries that dealt with social issues, we realised a lot of these issues have been explored throughout the years and continue to be explored because they're still prominent across the globe. Showing there is a desperate need for change, hence our theme. 
We wanted our programme to do more than entertain, we wanted it to be a call to action, we wanted to light a fire in the audience and inspire them to take part in this need for change. This starts with education and a better awareness of issues which watching the documentaries achieve. But change also starts with direct action which we tried to make possible by offering you ways to help with the issues explored in our programme.
Regan Harrison
My name is Regan, I'm a 20 year old Film Studies student at Sheffield Hallam University. My favourite film genre is horror cinema. However, what inspired me to study film was the opportunity to broaden my perspective on areas of cinema that I had not looked into before, and to learn more about the history behind different countries that helped influence their local film industry. I have become particularly interested in films from Asia such as Parasite and Chungking Express. After being on the course for nearly two years, I have been exposed to a large array of films from countries and directors across a range of genres that I probably wouldn't have initially explored.
For our event we decided to go with the theme 'a need for change'. This is because it allowed us to explore a vast array of documentaries which focus on our theme and gave us the opportunity to look at different filmmakers and see what led to them creating their documentaries and how it reflected their views. We also wanted to show these documentaries so we could spread their message to a newer and wider audience.