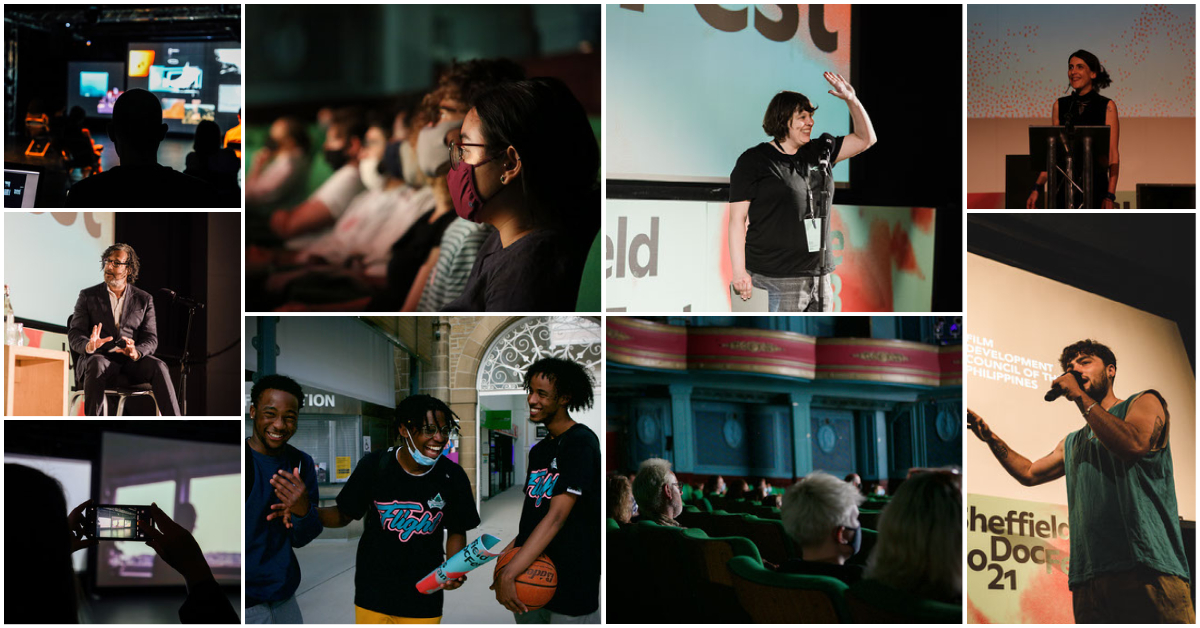 We would like to say thank you to all of you who joined us here in Sheffield, across cinemas in the UK, and online for the 28th edition of our festival. Together we produced and celebrated 10 days of documentary film, art and events – which offered rich and diverse stories from across the globe.
This year, our line-up included over 150 titles from 57 countries around the world, with 63 languages represented, and 35 artists and collectives represented in our Arts Programme. We would like to also extend our thanks to all the filmmakers, artists, producers and teams behind the works – we are, as ever, very proud of all the makers who have shaped our artistic programme.
For those that attended the festival, and watched films online, you will receive an invitation to complete one of our surveys. Your feedback will help us improve our festival year on year, so keep an eye out on your inboxes.
Thanks again for your support of our festival, we look forward to seeing you all again in 2022.
– The Sheffield DocFest Team
Relive our festival highlights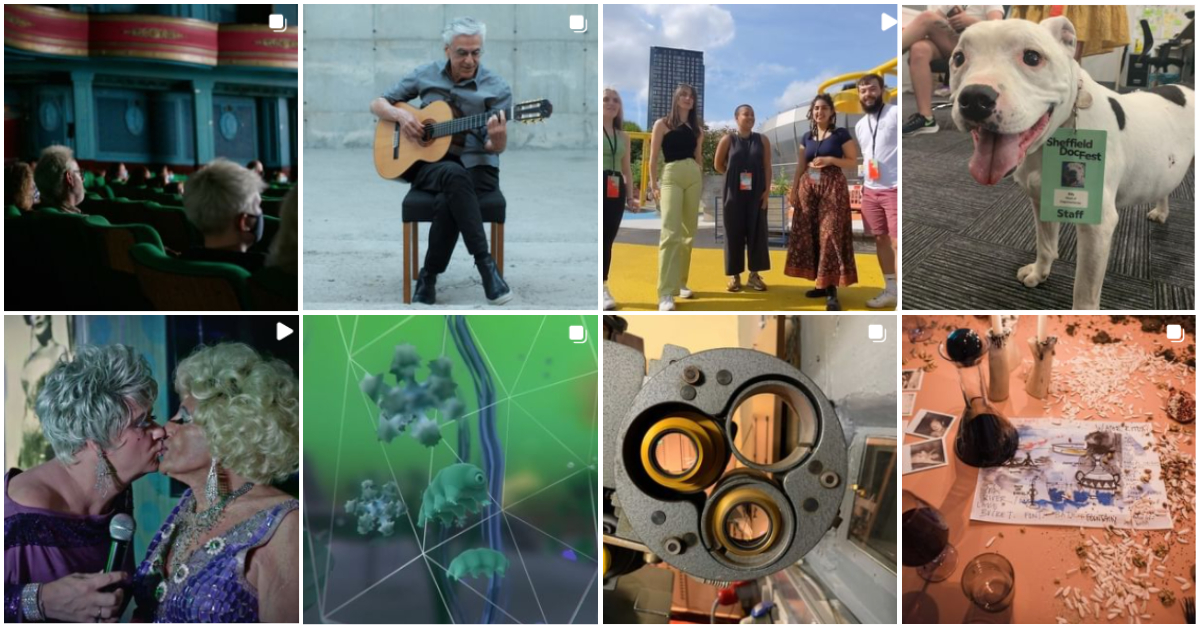 If like us you're already missing this year's festival, head over to our Instagram page to catch up on all the highlights. We've created wrap-ups for each day of the festival on our Instagram Story Highlights – take a look back at all the action.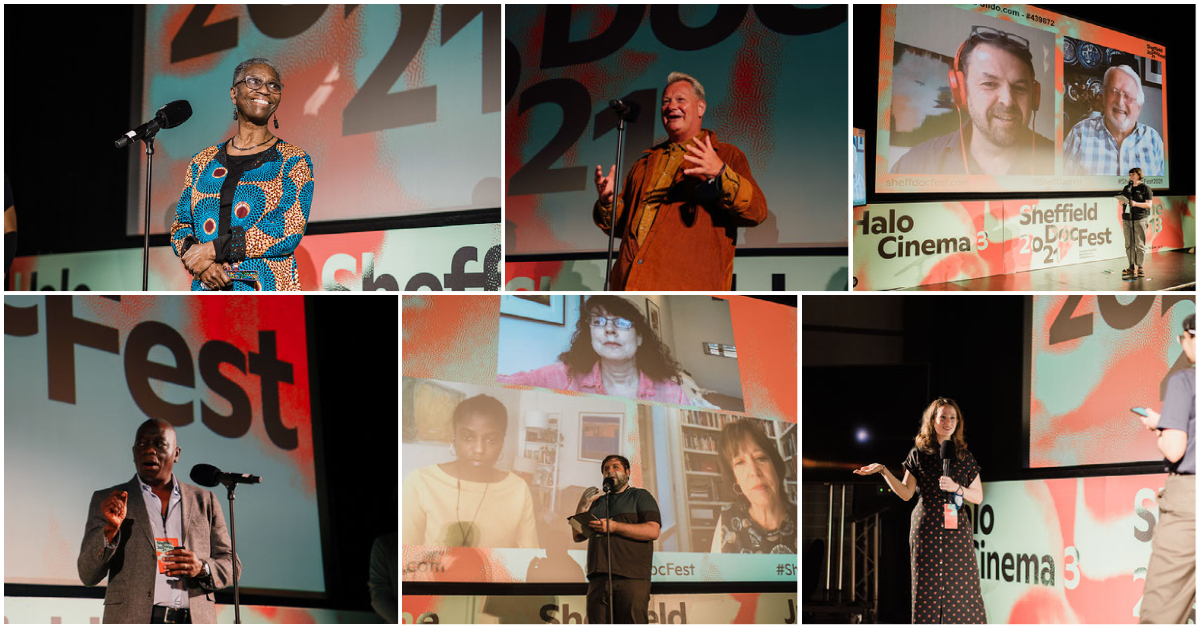 We're pleased to have been able to welcome so many faces to the festival both here in Sheffield and online – take a look back at some of the guests who joined us this year, and watch our film Q&As.
70+ recordings which give insight into the filmmaking process, inspiration and ideas behind the films.
Watch the full set over on our YouTube channel.