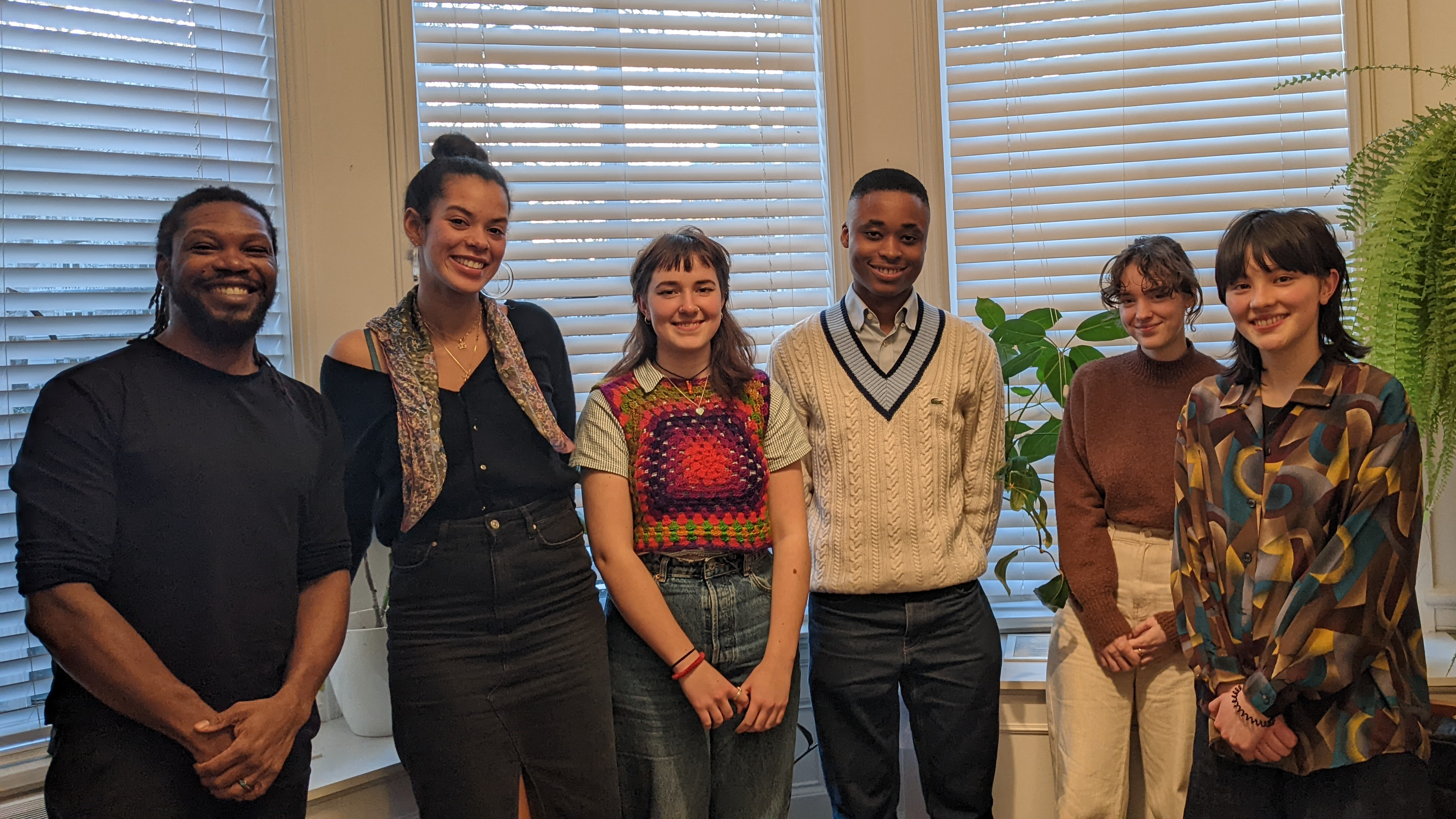 With the festival opening this week, we spoke to a few members of this year's Youth Jury to talk about their experiences of DocFest so far, and ask them what they're looking forward to.
Now in its 16th year, the DocFest Youth Jury Programme focuses on giving young people the chance to enter the film industry. It gives young film enthusiasts the opportunity to meet key figures within the industry, curate a selection of films for the Festival, and select the winner of the Youth Jury Award announced at the Sheffield DocFest Awards Ceremony.
---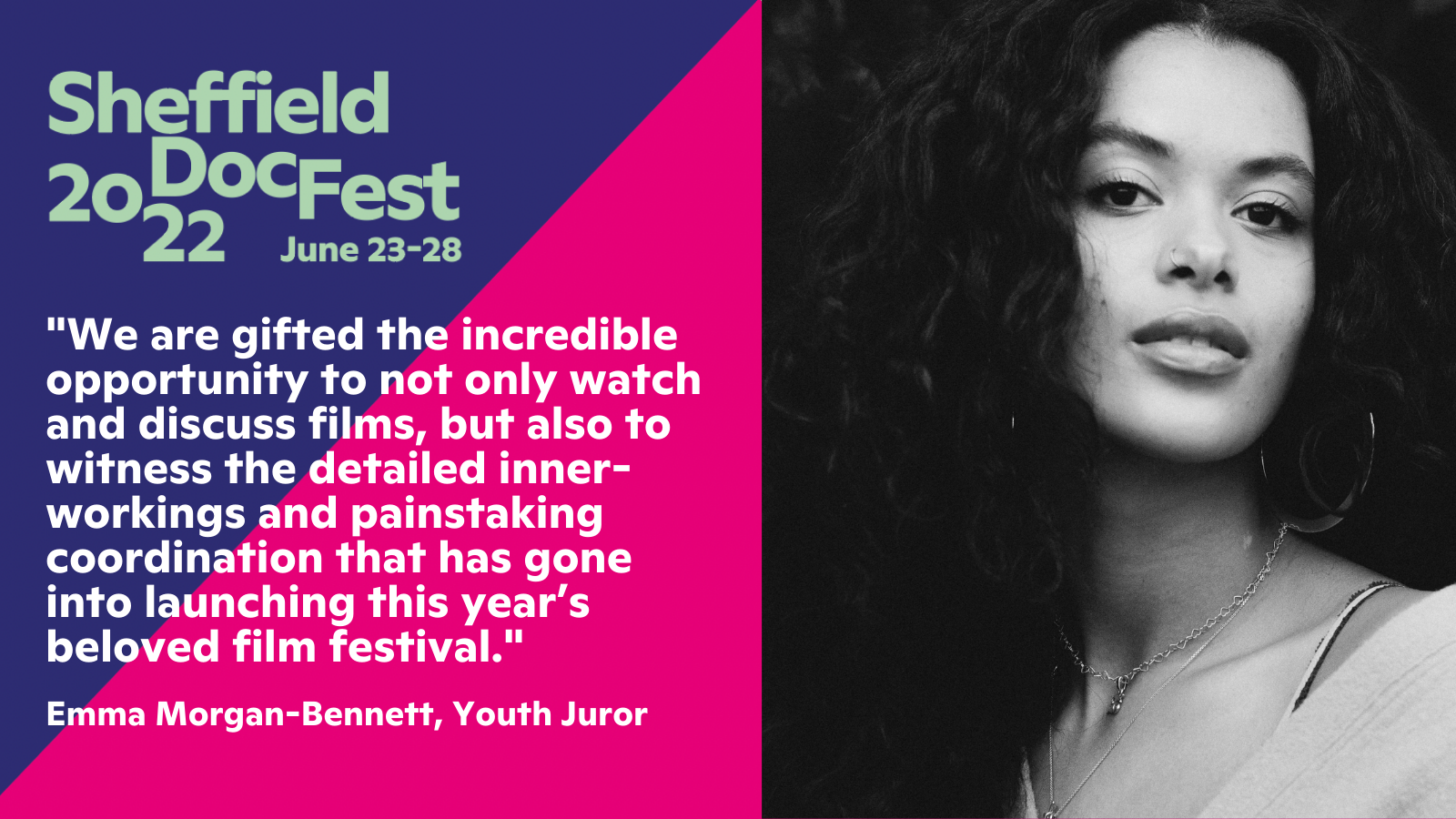 Emma Morgan-Bennett
For this blog post, when I was asked, "what are you looking forward to at DocFest 2022?" I chuckled. A better question might be, "how quickly will we see Emma sprinting around DocFest trying to cram in as many films and sessions as possible?" As Youth Jurors, we are gifted the incredible opportunity to not only watch and discuss films, but also to witness the detailed inner-workings and painstaking coordination that has gone into launching this year's beloved film festival. From hearing from Raúl speak about the intense teamwork and debates that went into the final selection of this year's programme to Fran's description of the dozens of AR projects waiting for us to participate in, 2022 buzzes with energy and excitement that DocFest is back in person and ready to blow us all away.
So, what in particular will you see me sprinting towards? As a filmmaker with roots in Anthropology's discussions of race and reproduction, I'll be thrilled to watch the UK premieres of the films, Midwives and the Business of Birth Control. I am both a student of AR and one of this year's selected AR Talent Artists, so I can't wait to experience On The Morning Your Wake (To the End of The World); and see how my AR peers are creatively reckoning with various apocalyptic threats on the horizon. Finally, as an emerging director, I'll be very grateful to sit in on as many industry talks as I can. Although it may sound nerdy to some, Fundamentals of Budgeting sounds like the perfect practical workshop that so many of us young creatives will benefit from checking out. See you at DocFest!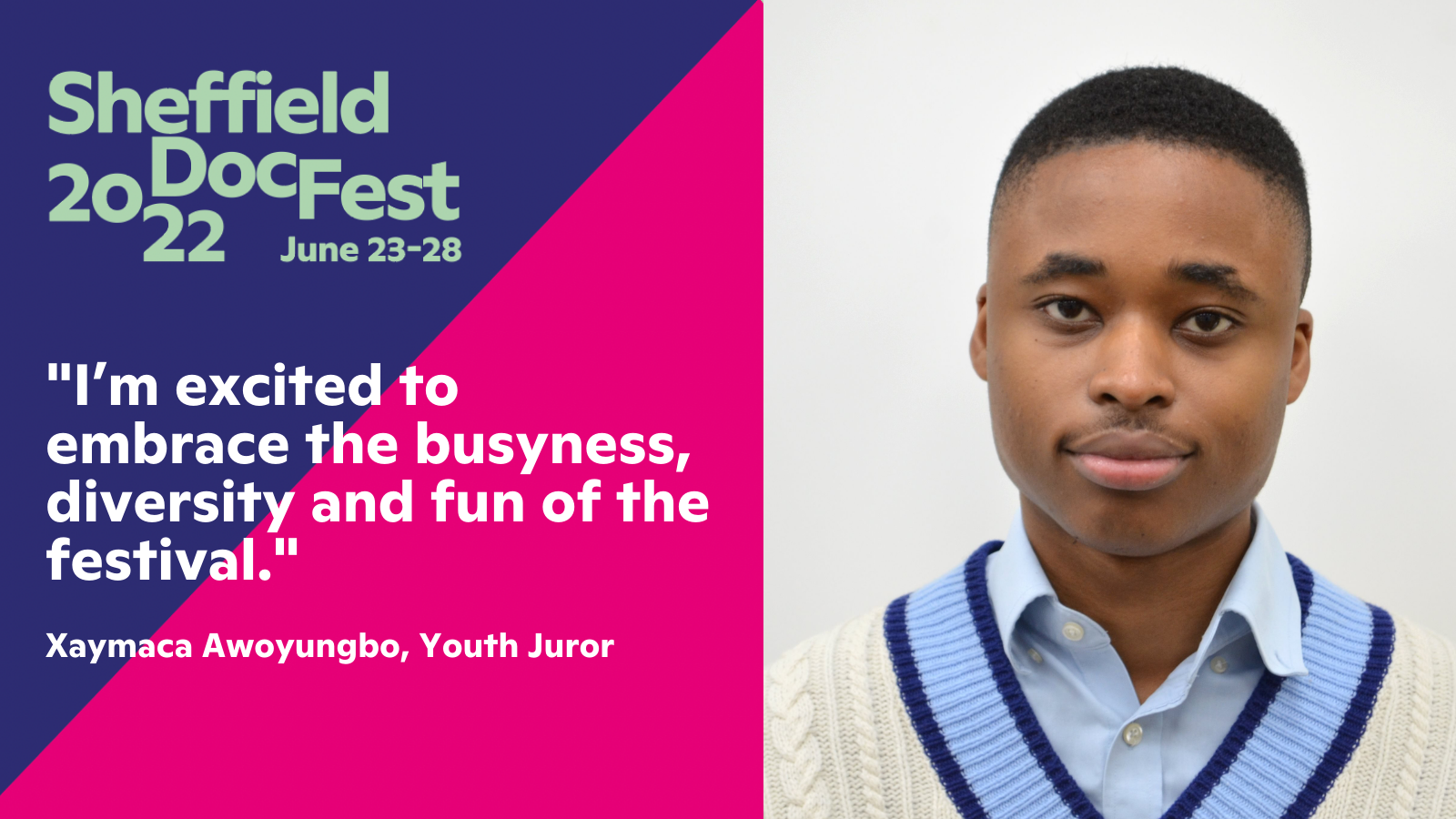 Xaymaca Awoyungbo
As someone who has never attended a film festival before, let alone Sheffield DocFest, I wasn't sure what to expect. While I knew being a Youth Juror for the festival would be exciting and a great opportunity, I'm overwhelmed by the efforts of the DocFest team.
Each member of the team has been so friendly and has opened doors for us. From the lab sessions to the networking brunches, the access to information about the industry has been incredible. I appreciate the welcoming environment where I feel comfortable enough to turn around and speak to anyone.
As a result of my experience, so far I'm excited to embrace the busyness, diversity and fun of the festival. In particular, I'm looking forward to the Alternate Realities exhibition. Acquisitions Panel and David Olusoga: StoryTrails look really intriguing. I also wonder how the exhibition as a whole can push the boundaries of filmmaking and storytelling. But above all, I can't wait to meet the beautiful people at DocFest. I hope I make relationships that serve me in my professional and personal life.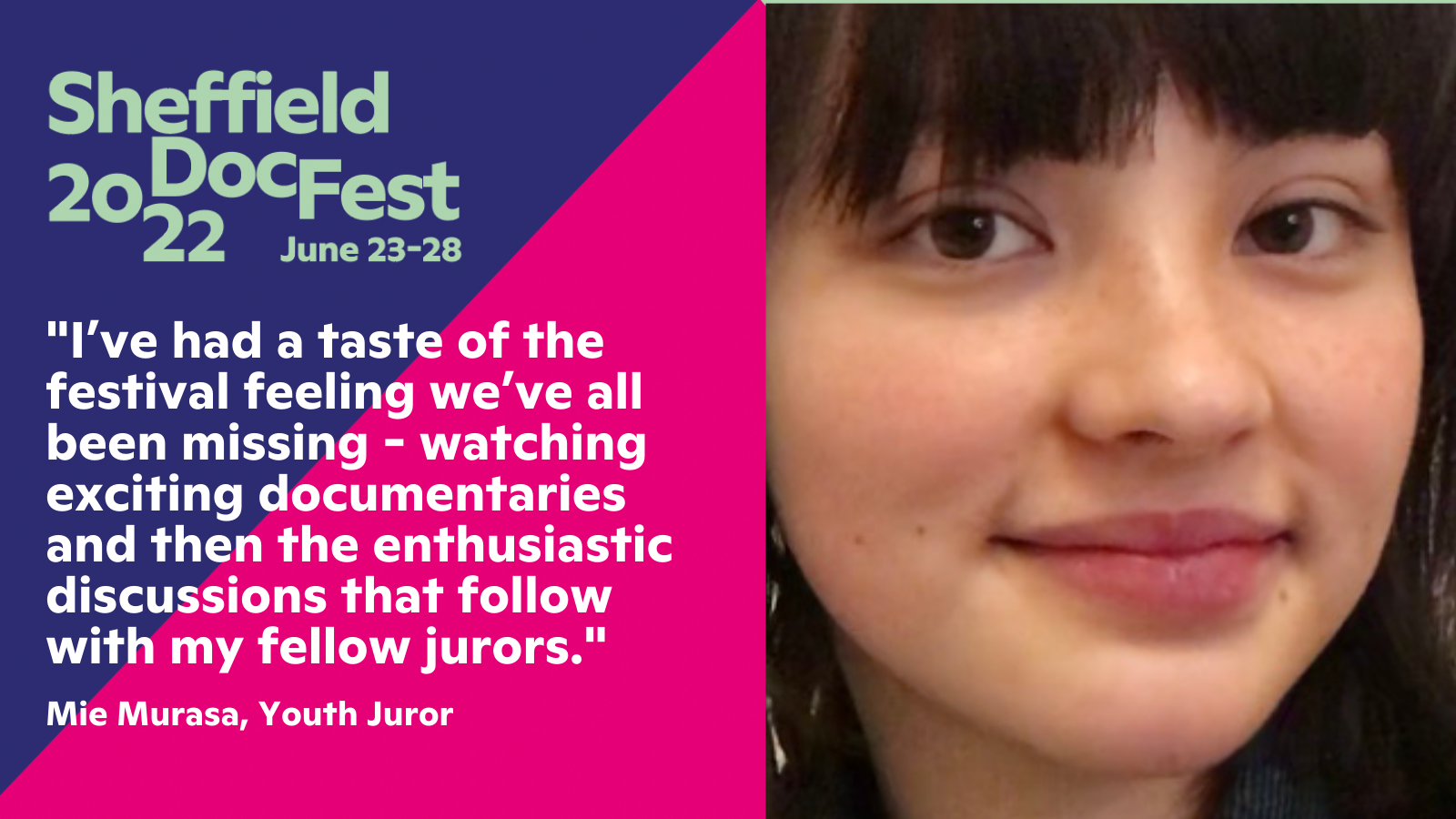 Mie Murasa
This year's Sheffield DocFest is all about reconnecting with documentary and you can expect to see me using every single moment to explore the programme and enjoy being back in person in the city centre!
Being on the Youth Jury, I've had a taste of the festival feeling we've all been missing - watching exciting documentaries and then the enthusiastic discussions that follow with my fellow jurors! I can't wait for more of these discussions on films including (but definitely not limited to!): Some Women, which tells the stories of trans women in Singapore, and This is National Wake, which explores a punk rock band in Johannesburg under apartheid.
From historian David Olusoga's: StoryTrails - A Journey Through Time and Space to the immersive Kubo walks the city based on the Korean modernist writer Taewon's character Kubo, there's so much for a history and literature lover like me to explore in the amazing talks and Alternate Realities exhibits!
Finally, I have to admit, I am really excited to see everyone's reactions to our Youth Jury nominations. Not only are the nominees such worthy, exciting films but as a collection I hope you'll find they speak to each other in their shared themes and humanity and the rest of the programme as a whole. I hope you'll enjoy what we've picked.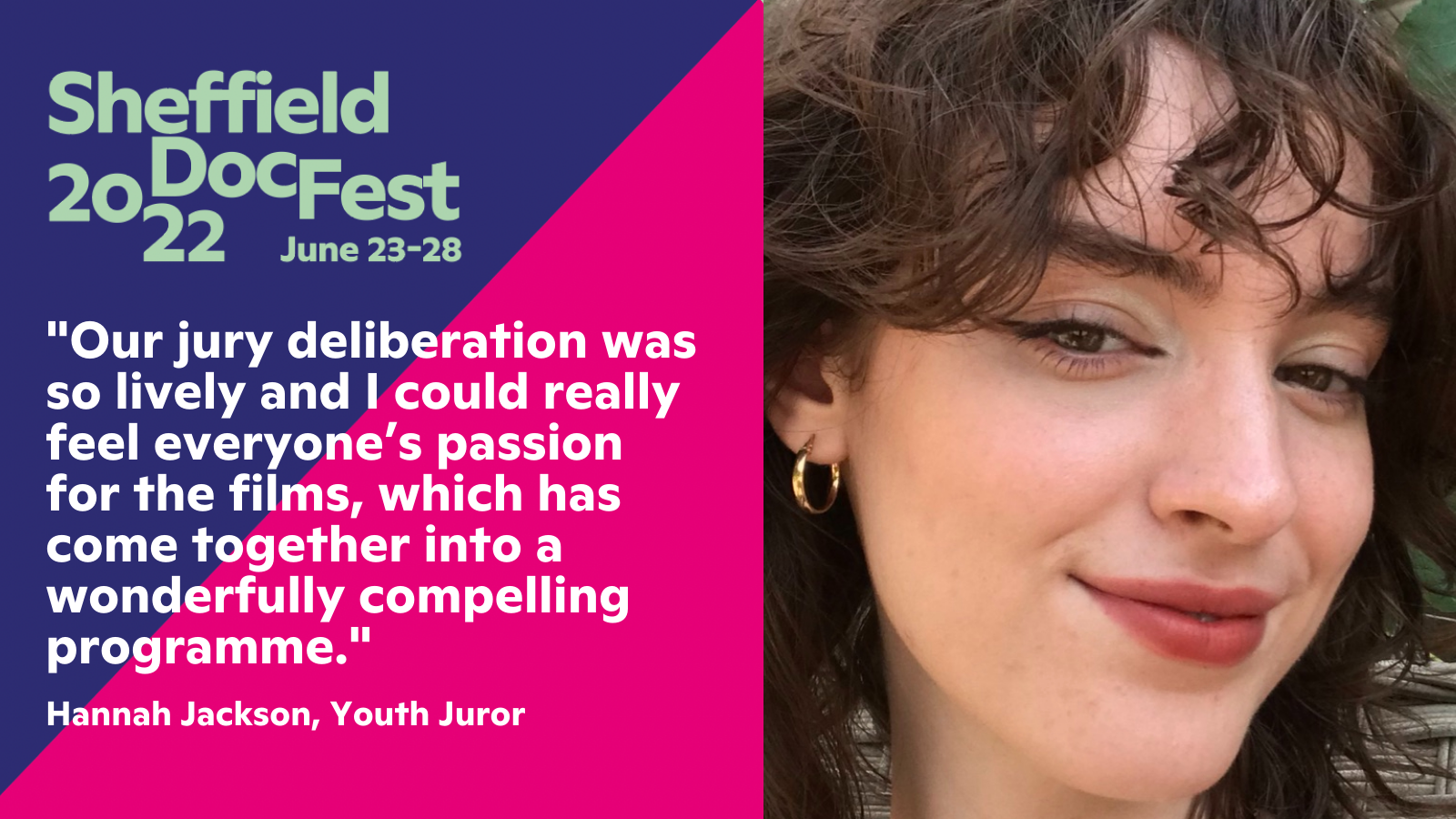 Hannah Jackson
My time on the Youth Jury has been incredibly enlightening so far; having the opportunity to meet with industry professionals offered valuable insight into the workings of the film industry, and the level of transparency and honesty in these sessions was particularly refreshing. These meetings also allowed me to meet people from similar backgrounds to myself, which has been incredibly reassuring. This role has secured me a real vantage point into the industry, and I'm looking forward to seeing these conversations continue during the industry sessions at the festival.
Another highlight was the shortlisting process. Our jury deliberation was so lively and I could really feel everyone's passion for the films, which has come together into a wonderfully compelling programme.
I'm obviously incredibly excited to see the shortlisted films for the Youth Jury prize in cinemas and to share the viewing experience with audiences, as well as diving into the programme as a whole. Some events I have at the top of my list so far are the AR project Kubo Walks the City, the short This Land is Our Land and, of course, the premiere of A Bunch of Amateurs.