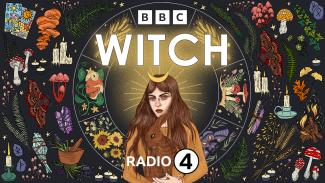 Book Tickets
Acclaimed broadcaster India Rakusen unveils her new podcast.
Witch, the ambitious new series from India Rakusen, the creator and host of 28ish Days Later (BBC Radio 4), seeks to answer the question, 'What does it mean to be a witch?' From there, we journey deep into compelling stories of covens, spells, magic and misogyny, ranging from the historical to the contemporary.

Join the creators at this magical live event, as they discuss some of the tangled tales that lurk behind the notion of 'witch'. 

Panellist: India Rakusen
Supported by the BBC
Please click here for venue accessibility information.